A new Miss America will be crowned on Sunday, which means audiences can look forward to seeing some stunning ballgowns, fun celebrity judges and a whole host of various talents.
But before the 2016 winner takes her crown, The Huffington Post sat down with Kira Kazantsev, the current Miss America, to get a behind-the-scenes look at what life is really like as the country's most beloved beauty queen.
Kazantsev dished on what it's like to travel 20,000 miles every month for a year, and how she juggles so many appearances while keeping things real, fun and stylish. And yes, we did ask about a "Miss Congeniality" reference that Kazantsev totally confirmed. Scroll down to read excerpts from the conversation, which have been condensed and edited for clarity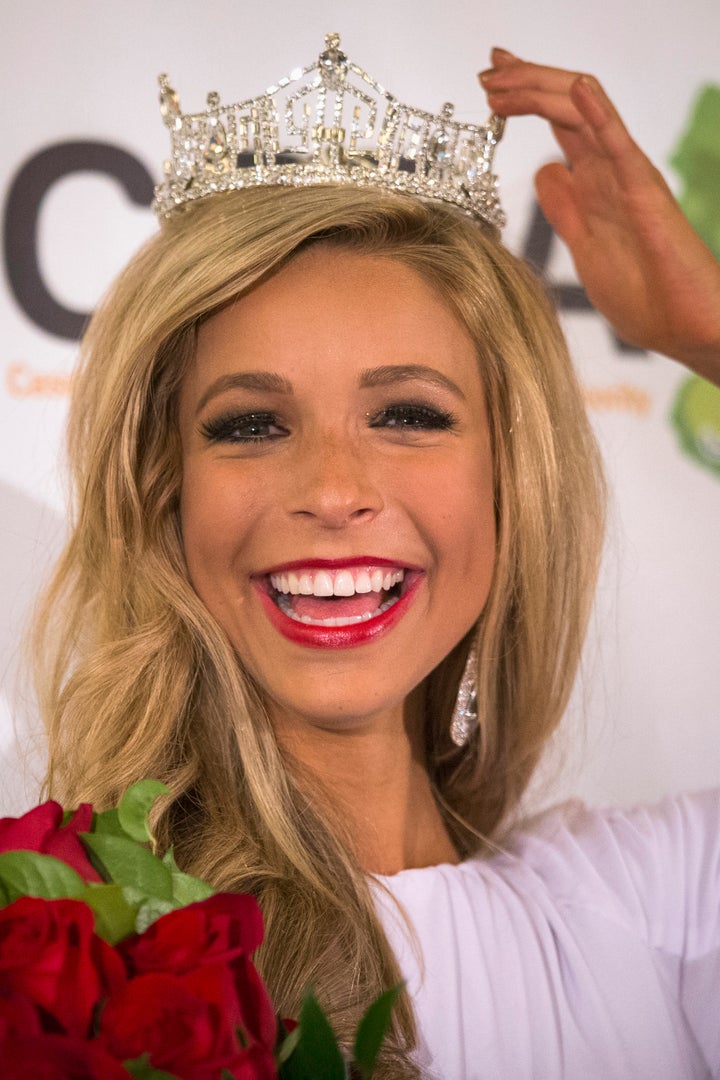 HuffPost: What is a typical day like for you:
Kira Kazantsev: I travel 20,000 miles a month and I'm in a different city every two days. Usually I wake up, depending on the call time, about two hours before. I do my own hair, I do my own makeup. You know, it could be event one of five that day and I have to maintain [my look]. It's a lot ― it's not as glamorous as people think.
HP: Who provides your clothing?
KK: My clothes are provided to me by Joseph Ribkoff which is really nice. They travel very well. But other than that I'm on my own.
HP: For the Miss America pageant, do they give you a glam squad?
KK: Pretty much the girls do their own hair and makeup, but they do have people there to help you, touch you up, whatever it might be. They won't leave you high and dry ― there will be somebody to help you out!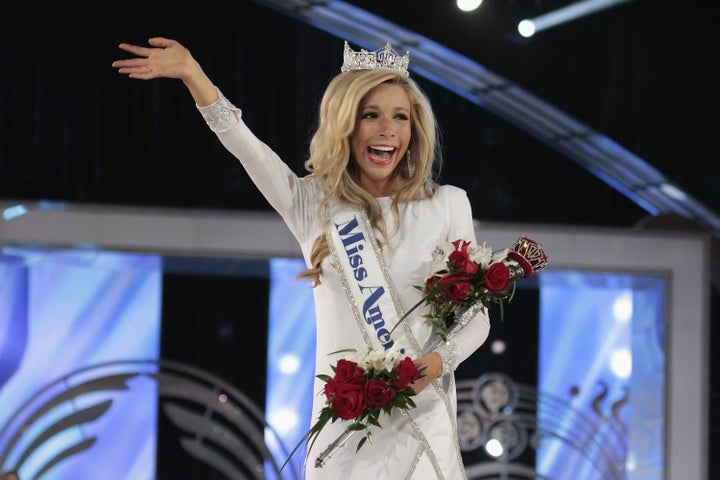 HP: Do the girls help each other backstage at all?
KK: Yeah! Absolutely. There's so much going on -- it's 52 people squeezed into a pretty tight space. So there's constant [chatter, such as], "Is your curling iron on, can I use that for a second? I can't find my hairspray, can I borrow yours?"
HP: Do you really use butt spray?
KK: We do use butt glue! It does help for piece of mind. Nobody wants to see that when you're walking across the stage. Just cement that down and you'll be good to go!
HP: Who makes your dresses for pageants?
KK: My mom and a seamstress made my competition wardrobe both years for Miss New York. We went to Mood, got fabric for like 40 bucks, got rhinestones on eBay, and they concocted this thing, this amazing dress that I ended up winning Miss New York in.
I've always prided myself on being very frugal about it and showing that you don't have to spend thousands and thousands of dollars. I've never spent more than $500 on a dress.
HP: How do you travel with your crown?
KK: My carry-on always has my crown, because if the luggage gets lost than you're kind of SOL.
I also always have my makeup and an outfit, so for whatever reason if I get stranded and my luggage doesn't make it, I have the essentials -- my "Miss America kit."
HP: What's the most surprising item people might find in your closet?
KK: I don't have a closet! That's the thing I'm looking forward to most [when the year is over]. Just having hangers!
And as a bonus, check out Kazantsev performing "Cups" at HuffPost's office. Kazantsev performed a similar red cup routine for her talent last year, when she won her title.