Just over a month ago, Sarah Inoue Virk, a Music Business major at Berklee College of Music, hosted an event called "Balancing Musicianship and Business." This is where I met the incredibly talented and inspiring Kiran Gandhi, a current MBA student at Harvard Business School and drummer for M.I.A., British-Sri Lankan recording artist and songwriter.
As a percussionist and a prospective MBA student, I found many similarities between Gandhi and I. Like Gandhi, I hope to become a music business leader and re-imagine the music industry. After listening to her speak at the event, I was so inspired. I started to get excited about the future of the music industry, as we need more determined people like Kiran Gandhi. I knew I had to find out more about her story!
Music has been in Gandhi's life for a while. At the age of 12, Gandhi discovered her passion for drums at a summer camp in Maine. One day, when the camp members were involved in water sports activities, she snuck away and tested out the drum set in the theater, when a man sweeping the floors caught Gandhi playing the drums.
"I thought he was going to kick me out or get me to return to the camp, but he said he could teach me!" Every day that summer, Gandhi learned how to play the drums and developed her passion for drumming and music.
Throughout the following years, Gandhi became inspired by her parents' passion for politics and strong sense of giving back. She then decided to pursue Political Science, Mathematics, and Women's Studies at Georgetown University.
During her second year, Gandhi interned at the D.C. mayor's office, which she really enjoyed. One day when Gandhi was looking across the street, she noticed many people protesting a homeless shelter that the mayor was going to shut down. She didn't understand why they were protesting. Later that evening, Gandhi went to Eighteenth Street Lounge, a club in D.C., where she found the folks protesting earlier that day. She learned that Thievery Corporation, the band performing at the club, led the rally. This was the first time when Gandhi's passion for drumming, music, and nightlife merged very deeply with her passion for politics and ability to move people towards action.
After getting involved with this scene, Gandhi got an internship at record label Rhythm & Culture. This internship ultimately gave her the confidence to apply for a job at a larger label once she graduated. She eventually got an internship at Interscope Records (Universal Music Group), which later turned into a full-time job as the company's first Digital Analyst.
If you're familiar with Interscope, you may be aware that M.I.A. is one of many remarkable artists in the record label's roster. As a fan of M.I.A., Gandhi attended meetings regarding M.I.A. and eventually met her too. One afternoon, Gandhi told Product Manager Diana Kass that it would be cool if M.I.A. had a drummer. Kass told Gandhi, "Okay. Send me a video."
"I was so excited! I got my friends to help create the video. We actually put it together in 48 hours and sent it to her. I got an email in my inbox from M.I.A. herself that night. It read: 'Hey, we're not thinking about the tour yet, but I'll hit you up when we do. I love the video.' I was speechless."
Check out the video she sent in below!
In the meantime, Gandhi got accepted into Harvard Business School's MBA program in March. By the end of June, Gandhi found out that M.I.A. wanted to take her on the road! Gandhi played a couple of concerts over summer in the United States, Canada, and Japan.
"I started school in August and got another email. Do you want to come to Poland and the UK? Do you want to do Mexico? Chile? Argentina? New York? Yes, I said. Let's make it work."
In the beginning it was easy for Gandhi since the concerts were always over the weekend. She would attend class Monday through Friday, perform throughout the weekend, read the cases for class on the plane, and reach back in time for class on Monday.
"There was one crazy week when I had to go to New York, though. After finishing class on Thursday morning, I flew to New York to play a rehearsal. I came back to Boston on Friday morning. I had class and had a midterm! I flew back to New York and played a show at Terminal Five."
The following week, she flew back and forth from Boston to New York to play shows and attend classes. Yikes! How stressful yet awesome does that sound? Perhaps her theory of atomic living helped her juggle classes and gigs.
Check out Gandhi's TEDx Brooklyn talk on Atomic Living, a theory that Gandhi created, below.
When thinking about the future of the music industry, Gandhi wants to see artists become more engaged with platforms that currently exist to distribute music, like YouTube and Spotify.
"One element that Spotify isn't capitalizing on is artists," said Gandhi. "They would add value by validating the service. People trust the artists more. If I saw what M.I.A. was listening to, I would definitely want listen to that. Furthermore, some fans feel that if they listen to an artist's content on Spotify or YouTube, they aren't real fans since the artist isn't making as much. But the truth is that volume is key with these two platforms, and the more they listen, the better the artist does."
At Harvard, Gandhi is trying to identify unmet needs in the music industry and map those needs to services currently offered in the industry. Who is already attempting to solve these problems, and where are there still holes? What does the future hold for Gandhi, though? That depends on her research on these unmet needs -- does she need to start something or join an established company to add value? Let's wait and see! Keep an eye out for her -- I know she will do great things!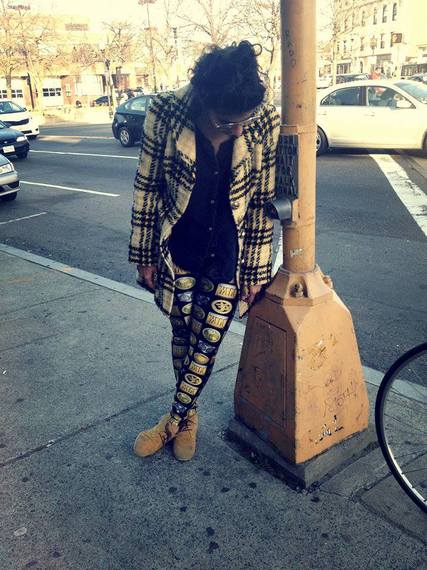 Related
Popular in the Community