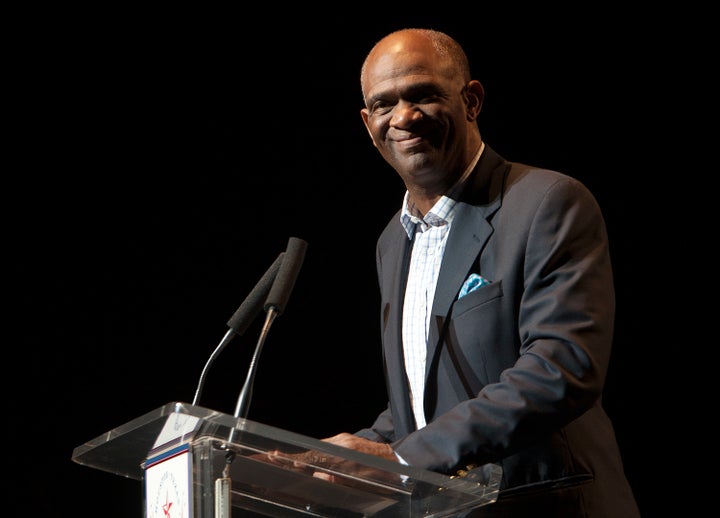 A Texas megachurch pastor stands accused of using his influence to lure "vulnerable and elderly" people into a financial scheme that caused some to lose their life savings.
Rev. Kirbyjon H. Caldwell, the pastor of Windsor Village United Methodist Church in Houston, is facing federal charges of defrauding investors out of more than $1 million using obsolete Chinese bonds.
A federal grand jury has handed a 13-count indictment charging Caldwell and Gregory Alan Smith, a financial planner from Louisiana, U.S. Attorney Alexander C. Van Hook of the Western District of Louisiana said Thursday. The charges against the men, who allegedly conspired with each other, include wire fraud and money laundering.
Van Hook's office claims Caldwell used his status as pastor of the Houston church to help gain investors' trust.
The Securities and Exchange Commission is also suing Caldwell and Smith in federal court for allegedly violating financial laws.
Dan Cogdell, an attorney for Caldwell, told HuffPost in a statement that the accusations against the pastor are "simply false."
Cogdell said his client believed the bonds to be legitimate and had invested a significant amount of his own money into the scheme. He also said Caldwell "never used his status as a Reverend at all regarding the investments."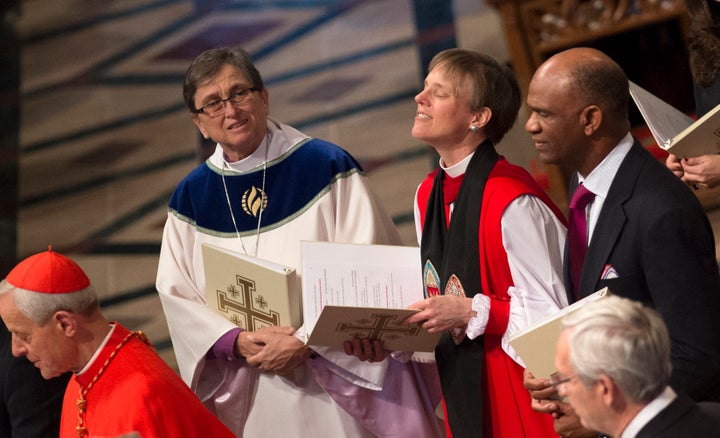 The SEC says that between April 2013 and August 2014, Caldwell and Smith allegedly convinced 29 people, many of them "vulnerable and elderly," to invest more than $1 million in bonds issued by the former Republic of China.
These bonds are not recognized by China's current government and have no value beyond being collectors' items. But Smith and Caldwell reportedly promised their investors high rates of return, sometimes three to 15 times the value of the investments.
Smith was responsible for finding the investors, according to the SEC complaint. Caldwell would then instruct them to wire transfer money to an associate or to a company he and his wife controlled in Wyoming.
"Instead of investing the funds, the defendants used them to pay personal loans, credit card balances, mortgages, vehicle purchases and other personal expenses," Van Hook's office said.
Throughout 2014, Caldwell and Smith reportedly sent emails and texts to investors promising them they would be paid. The SEC states that these "lulling emails" provided "elaborate" explanations about why the investors had yet to see returns. Caldwell also reportedly used "religious references" to give investors hope that they would be repaid, repeatedly telling them to "remain faithful."
Many of the investors were allegedly "unsophisticated retirees" who followed Smith's advice to liquidate their annuities to invest in the scheme. The SEC says none of the investors received any return on their investments, and that the majority never made back their principal investment.
"Although many investors did not understand the investment, they ultimately trusted Smith and took comfort in the fact that a high-profile pastor was offering the investment," the SEC complaint reads.
Cogdell claimed his client refunded unsatisfied investors with his own money.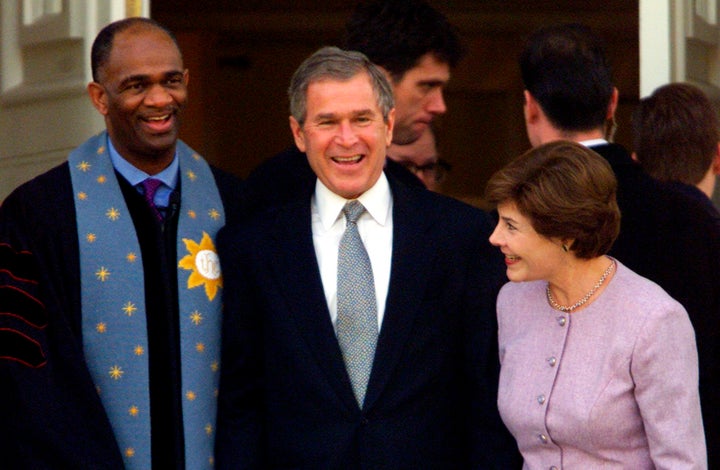 Caldwell has been a prominent religious figure in Texas and the U.S. for many years.
Before becoming a United Methodist Church pastor, Caldwell was an investment banker and bond broker, The Washington Post reports. He also wrote a book in 1999 called The Gospel of Good Success: A Road Map to Spiritual, Emotional and Financial Wholeness, in which he said God wants Christians to be successful in all aspects of their lives, including their finances.
Don Thomas, media director at The Window Village Church, told HuffPost on Friday evening that Caldwell never advertised the bonds at church events. Thomas said he does not expect Caldwell to take a leave or be fired from the church during the course of the investigation.
"The church community is very supportive and affirming during this time," Thomas wrote in an email.
A spokesman for the Texas Annual Conference of the UMC told HuffPost on Friday afternoon that Caldwell remained a pastor there.
"The United Methodist Church has high standards for the moral conduct of its clergy, and we recognize the seriousness of the charges against him," wrote Scott J. Jones, the conference's bishop. "We will walk through this difficult situation with Rev. Caldwell and the Windsor Village congregation and keep them in our prayers. We have faith that the judicial process will find the truth."
The attorney said the pastor will surrender to authorities in Louisiana "in the next week or so." He said he expects Caldwell to be released on bail pending trial.
Caldwell and Smith each face 20 years in prison for the wire fraud charges, and 10 years for the money laundering charges. They also each face a $1 million fine.
This article has been updated with comment from Don Thomas.
Before You Go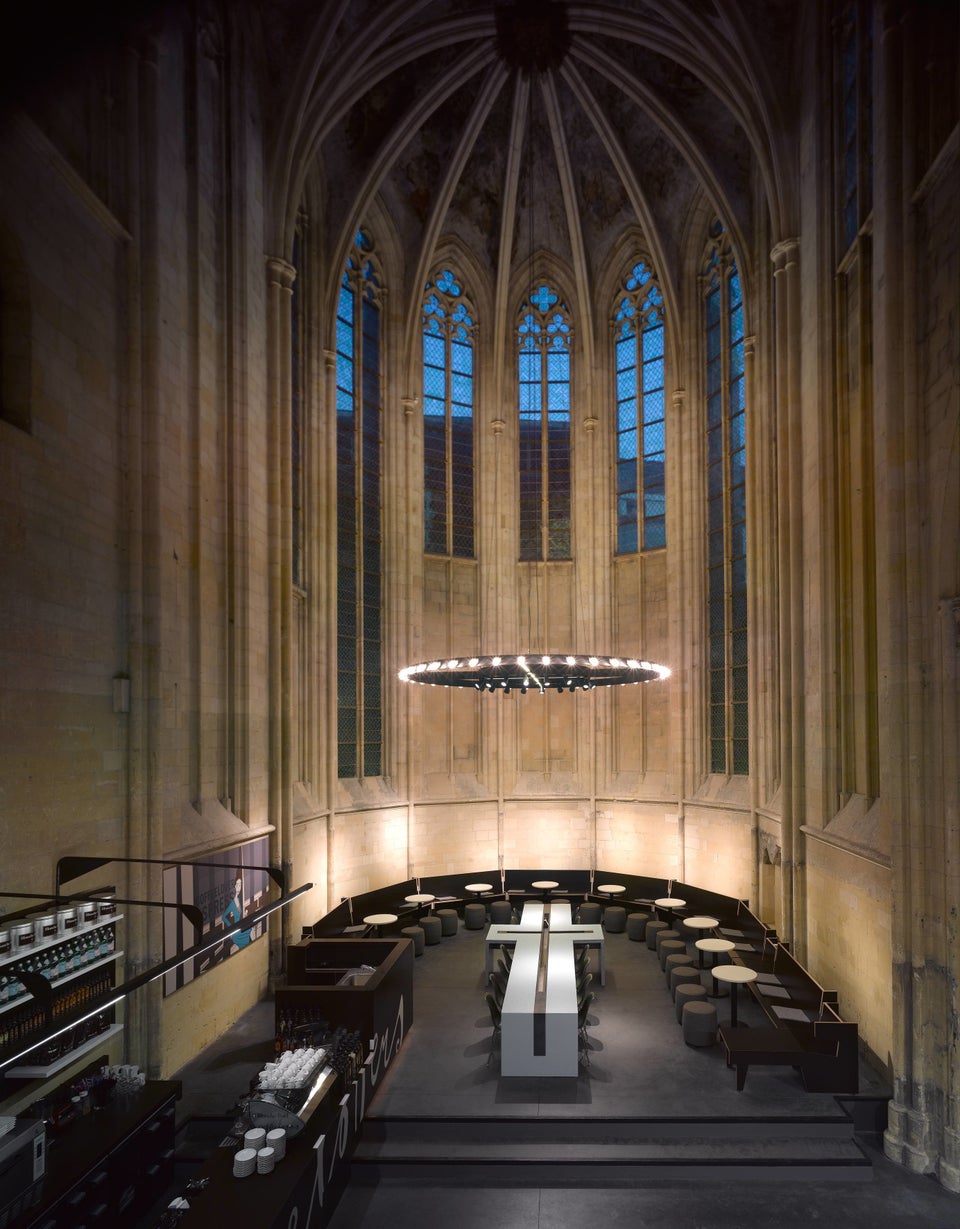 Churches turned into secular buildings
Popular in the Community