The former child actor and current star of the evangelical circuit seems to believe hurricanes such as Harvey and Irma are messages from God.
"How should we look at two giant hurricanes coming back to back like this?" Cameron said in a video posted on his Facebook page. "Do we write them off as coincidence? Do we write it off as a statistical anomaly? Wow! Who would've thought? Is it just Mother Nature in a bad mood?"
None of the above, he said.
He also skipped meteorological explanations and cited a passage in the Old Testament Book of Job that describes storms created by God as either "punishment" or a means to "demonstrate his faithful love."
In the video, viewed more than 240,000 times, Cameron called hurricanes "a spectacular display of God's immense power."
When he puts his power on display, it's never without reason. There's a purpose. And we may not always understand what that purpose is, but we know it's not random and we know that weather is sent to cause us to respond to God in humility, awe and repentance.
Cameron said the storms should be "causing us to remember that it's God who supplies our life, breath and everything else so that you and I reach out to him."
He then encouraged viewers to use that as an answer to children asking about the storms, which have killed dozens, left thousands homeless and done untold damage.
"Remind them that God is the blessed controller of all things," he said. "He is the one who gives us peace, security and strength in the midst of the storm and that he uses this to point us to him and to his care for us."
Cameron recorded his video from an airport in the Orlando area as he left Florida despite the approaching Category 5 message of "humility, awe and repentance."
Related
Before You Go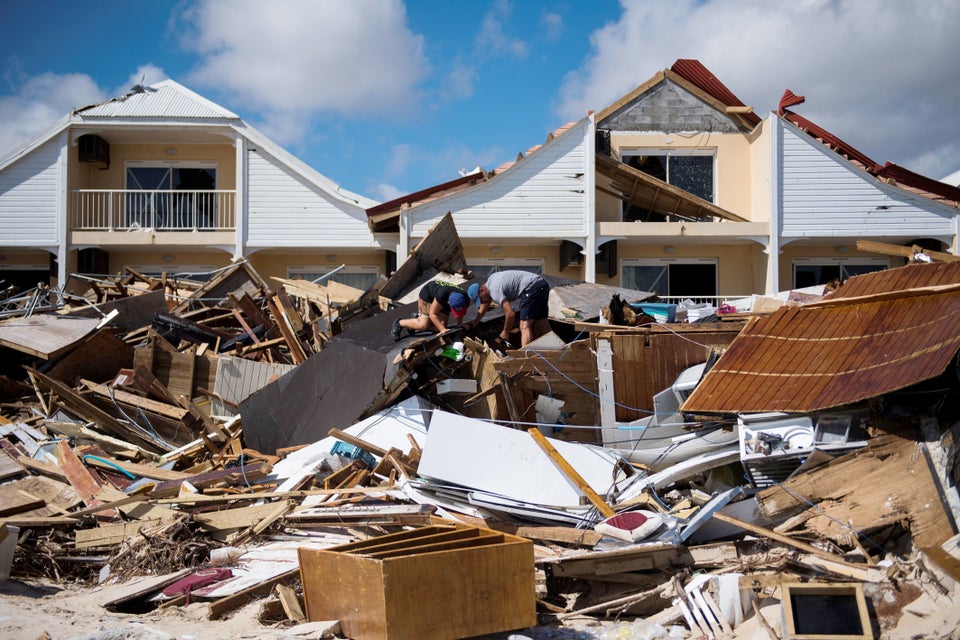 Hurricane Irma Devastation
Popular in the Community