Minnesota Vikings quarterback Kirk Cousins may have just qualified for the Covidiots' Hall of Fame.
In a podcast posted by The Ringer on Wednesday, the NFL player suggested that masks were useless, shrugged off the danger of the coronavirus by saying "If I die, I die," and proclaimed he was taking a "survival of the fittest" approach in the pandemic.
Podcast host Kyle Brandt asked Cousins: "If 1 is the person who says, 'Masks are stupid, you're all a bunch of lemmings,' and 10 is, 'I'm not leaving my master bathroom for the next 10 years,' where do you land?"
The ninth-year pro replied, per USA Today: "I'm not gonna call anybody stupid, for the trouble it would get me in, but I'm about a .000001." (See that portion of the interview at the 12:50 mark.)
The Centers for Disease Control and Prevention and major infectious disease experts urge mask-wearing to curb the spread of COVID-19, which has sickened more than 6 million people in the U.S. and killed more than 184,000. Experts say wearing a mask is more about protecting others than protecting yourself.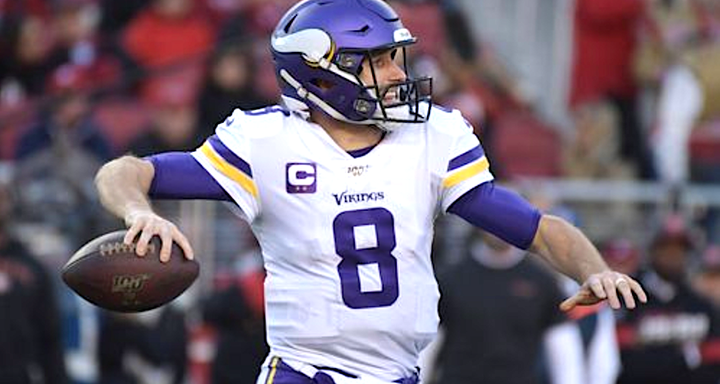 Cousins, who did indicate that he is adhering to team mask protocols out of respect for his teammates, elaborated:
I want to respect other people's concerns, but for me personally, if you're just talking no one else can get the virus, what is your concern if you could get it? I would say I'm gonna go about my daily life. If I get it, I'm gonna ride it out. I'm gonna let nature do its course. Survival-of-the-fittest kind of approach. And just say, if it knocks me out, it knocks me out. I'm going to be OK. You know, even if I die. If I die, I die. I kind of have peace about that.
"So that's really where I fall on it, so my opinion on wearing a mask is really about being respectful to other people," he added, per the New York Post. "It really has nothing to do with my own personal thoughts."
A HuffPost Guide To Coronavirus
Everyone deserves accurate information about COVID-19. Support journalism without a paywall — and keep it free for everyone — by
becoming a HuffPost member
today.
Calling all HuffPost superfans!
Sign up for membership to become a founding member and help shape HuffPost's next chapter