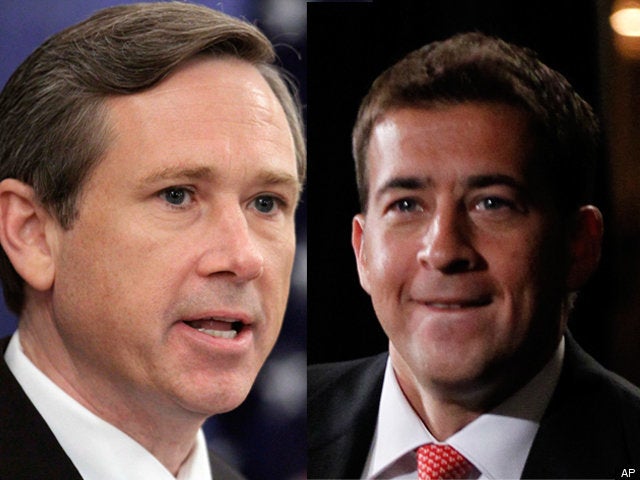 The two major-party candidates for U.S. Senate from Illinois have agreed to two debates, and appear likely to reach an agreement on several more.
The agreement comes just one day after Mark Kirk, the Republican congressman running for the Senate seat, issued a press release blasting Democratic opponent Alexi Giannoulias for "refusing to debate the issues."
Kirk and Giannoulias are scheduled to have a face-to-face debate on October 10th, on NBC's "Meet The Press." They will also participate in a debate held by the League of Women Voters on ABC on October 19th.
The campaigns remain in talks about participating in more debates or forums before Election Day, which is Nov. 2. Early voting starts in mid-October."We definitely want more debates," Kirk spokeswoman Kirsten Kukowski said.

"We look forward to these debates and are accepting invites for several more debates and forums," Giannoulias spokeswoman Kathleen Strand said.

But despite the appearance of a perfectly pleasant and acceptable agreement, it seems that nothing can be purely friendly in this race.
Kirk has been arguing that Giannoulias is ducking debate with him for a month, since his campaign unilaterally proposed a series of seven debates. The rhetoric became more heated when Giannoulias refused to attend a debate held by To Protect Our Heritage PAC, a pro-Israel group.
Just Tuesday, as Kirk had reached an agreement with the Giannoulias camp over one planned debate and continued to negotiate over others, his campaign issued a press release asking, "Will Giannoulias Duck Debates Until October?"
And the Kirk website continues to run a counter that asks, "How long has Alexi been hiding?"
REAL LIFE. REAL NEWS. REAL VOICES.
Help us tell more of the stories that matter from voices that too often remain unheard.