A new Brooklyn-based clothing company recently launched in hopes of providing options for masculine of center-identified women who have difficulty shopping for clothes at traditional retail outlets.
Currently engaged in a Kickstarter campaign to fund production, Kirrin Finch is the brainchild of newlyweds Laura Moffat and Kelly Sanders Moffat, who founded the company out of a personal frustration with the current retail selections for queer people and women who don't want to present in ways traditionally understood as feminine. The pair is currently focused on creating the perfect menswear button up.
The Huffington Post chatted with Laura Moffat this week about her vision for Kirrin Finch and what consumers can expect from the company.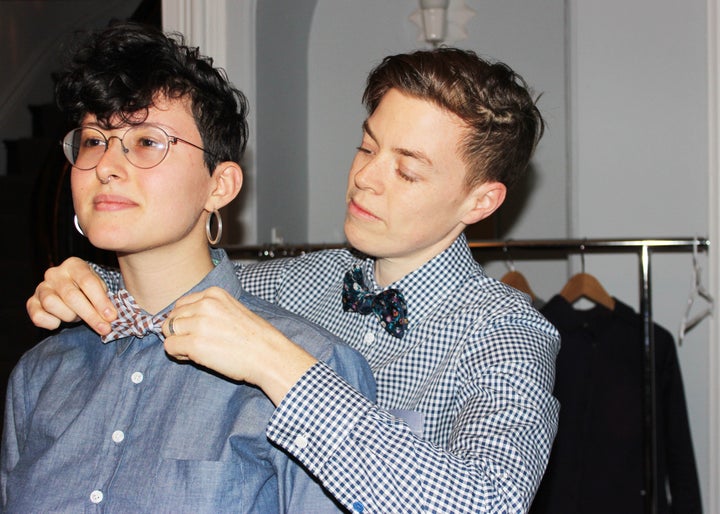 The Huffington Post: What is your vision for Kirrin Finch?
Laura Moffat: We have always struggled to find clothes that match our style and that left each of us feeling we were not quite the person we wanted the world to see. Our vision is to make people like us, including masculine of center women, tomboys and genderqueer individuals, feel completely free to express themselves in a way that matches their self-identity.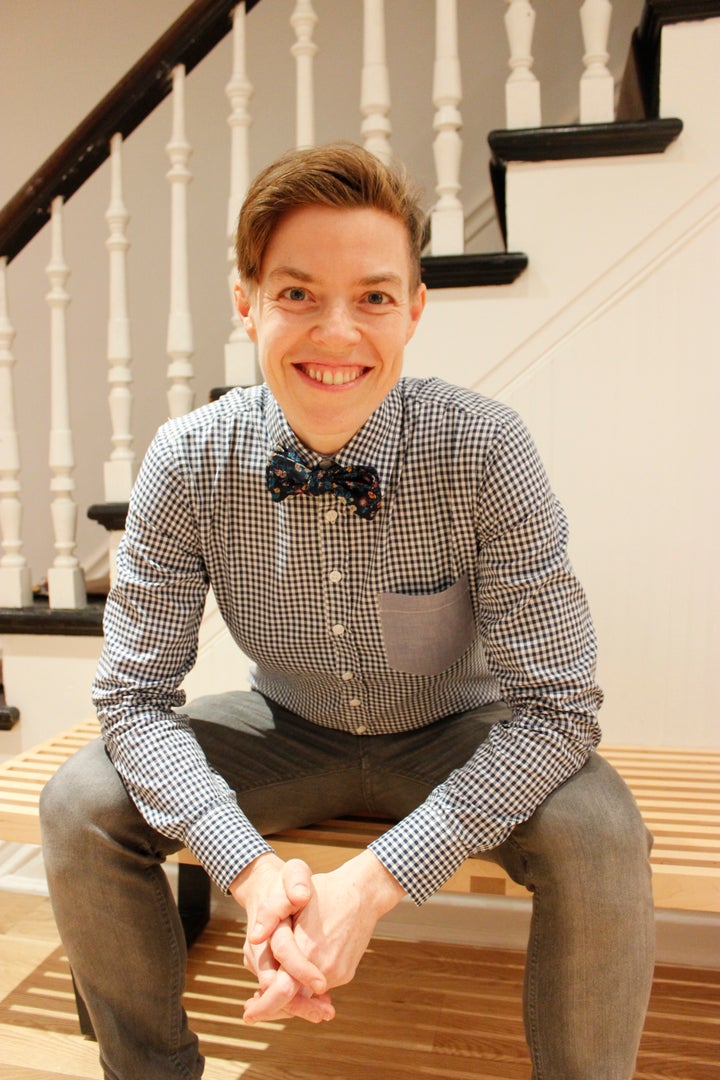 Tell me more about your personal connection to the company.
Both Kelly and I have always loved menswear and hated dresses and feminine clothes. But it is frustrating for us because traditional clothing stores don't cater to our dapper style. Menswear is too big or tight in places where women need a little more room and womenswear is far too feminine. Not being able to find clothes that matched our inner core left us feeling like we were not able to fully be ourselves. By offering other women and genderqueer individuals more options to match their outside with their inside we hope more people will have the confidence to be their authentic selves.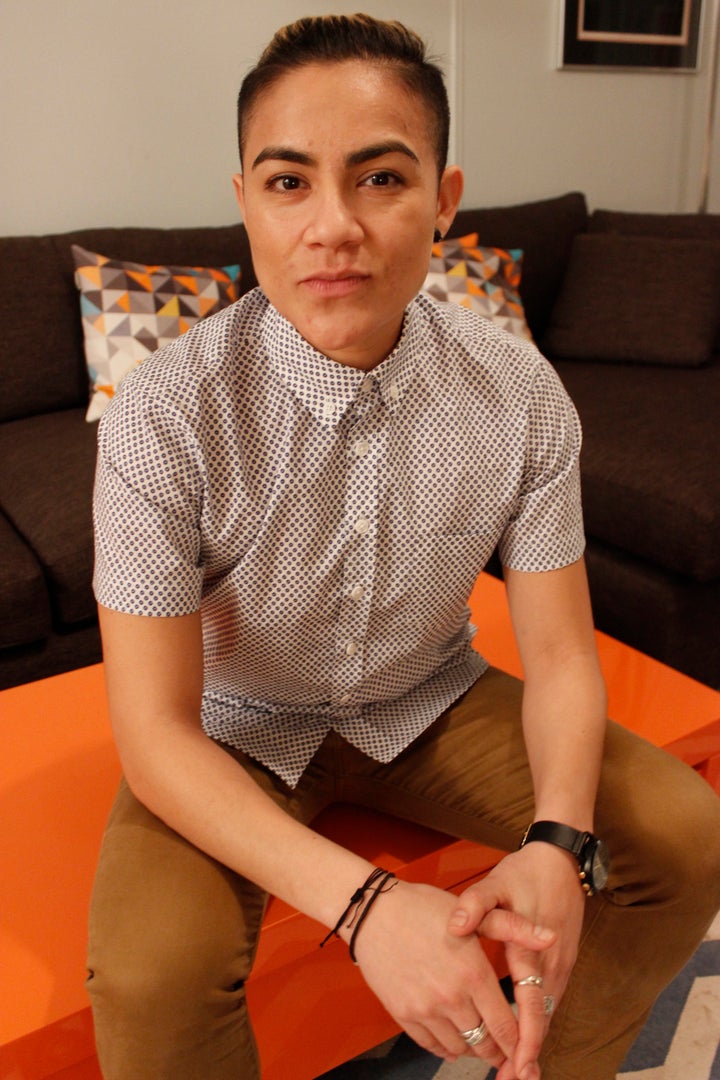 What sets Kirrin Finch apart from other gender-neutral clothing companies?
There are a lot of gender-neutral brands popping up, which is great, because it means there are finally more options for people who don't fall within the traditional gender binary. Kirrin Finch is unique because we are focused on producing our dapper clothes in a conscientious way that is kind to the environment and the people making and wearing our clothing.
Head here to check out the Kickstarter campaign for Kirrin Finch.
Want to learn more about emerging queer fashion brands? Head here to check out the HuffPost Queer Voices series "FABRICATIONS."
Popular in the Community