Wouldn't you know it, but her purchase went to good use and the experience was captured on an upcoming episode of "Keeping Up With the Kardashians." In an episode airing Aug. 11, the 58-year-old momager and her mother partake in some medical marijuana, much to the disapproval of Jenner's husband, Bruce, from whom she's separated.
"So MJ's feeling really good right now, because we think it would be a good idea for MJ to, like, try out some MJ. Do you know what I'm saying?" Kris asks Bruce. "Do you know what marijuana is?" she adds, to make sure he really gets it.
"Yes, I do and I won't have it in this house," the former Olympian responds, though it's pretty clear no one cares what he thinks.
Kris and her mother can't stop laughing when Mary Jo points to her stomach and tells her son-in-law, "Well you don't have to -- it's in here."
But the 64-year-old former athlete didn't find the situation quite so funny.
"Okay, here's the deal. Kris, listen to me. Kendall and Kylie aren't here. I want that shit out of the house before they get here."
If you want to see what Kris Jenner is like when she's high, you should watch the clip above.

Before You Go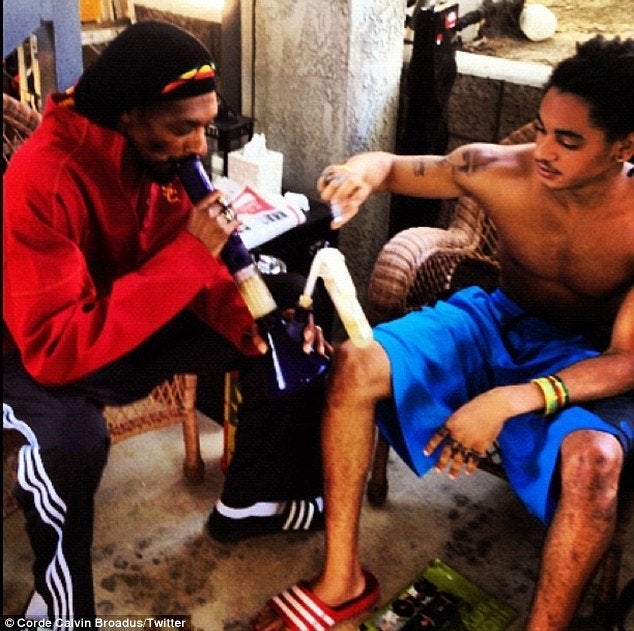 The High Life
Popular in the Community