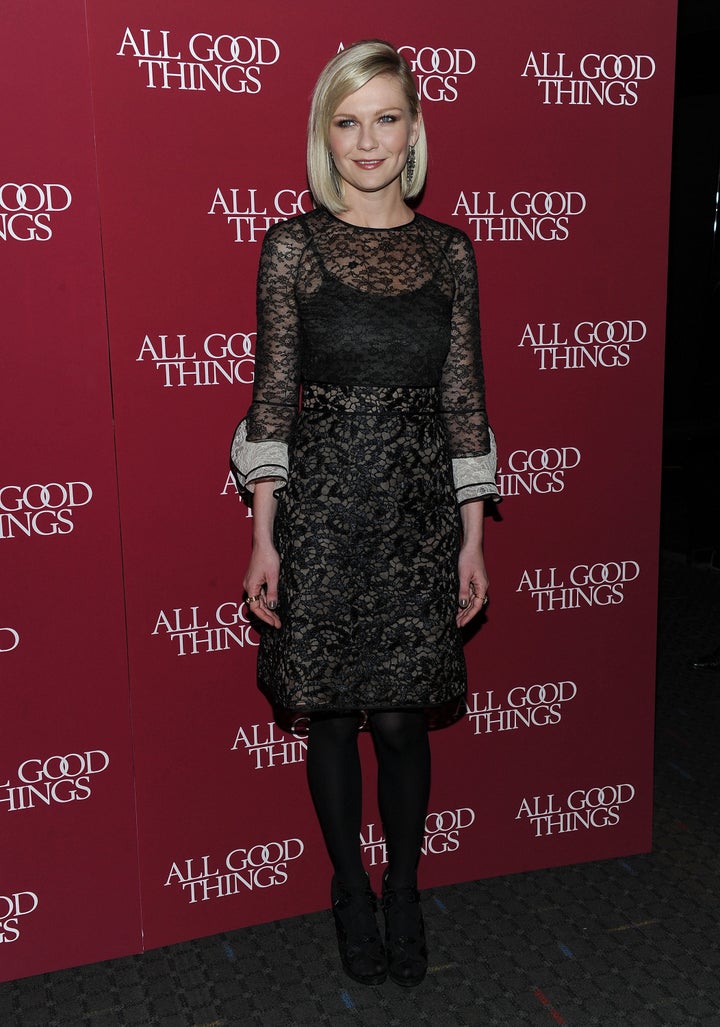 Kirsten Dunst spoke with Vanity Fair about her two year big screen hiatus and a steamy sex scene with Ryan Gosling in their new movie, 'All Good Things.'
"What happens is, I come into the shower with Ryan, and for my character, it's a smart ploy," she told the magazine's website. "What happened in the shower scene, she comes in and we start making out, and I gesture that I'm going to go down on him. And then I do."
Dunst added: "It's her gesture of coming into the shower and making him feel good, and in doing so, trying to get what she wanted. So I thought it was appropriate."
The scene is actually cut from the main feature, so viewers will have to wait until the DVD to catch a glimpse. But Dunst revealed that she will also go nude in her next film, 'Melancholia.'
Gosling is no stranger to sex scenes himself - in fact, he will bare it all on screen twice in December, as he has a series of sex scenes with co-star Michelle Williams in their upcoming film, 'Blue Valentine.'
Popular in the Community