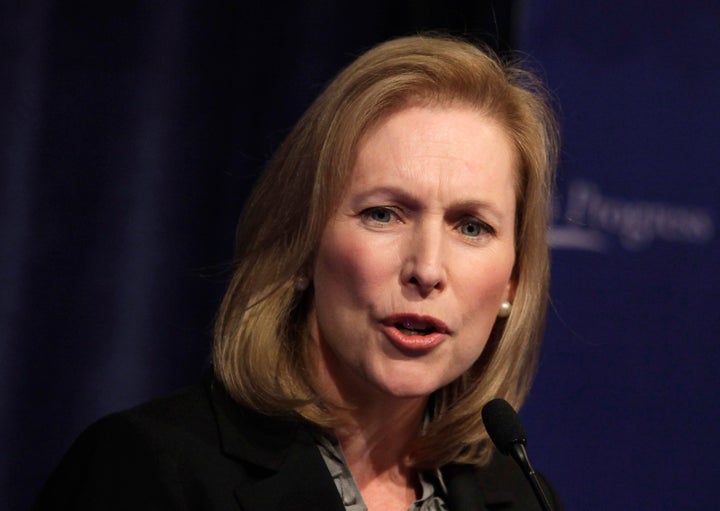 Pro tip: If you're going to send out an email decrying Democratic senators as "radical liberals," make sure you spell their names right.
Sen. Kirsten Gillibrand (D-N.Y.) on Wednesday tweeted a succinct, two-word response to a fundraising email sent out by President Donald Trump's team that referred to her as "Kristen."
The Trump email urged supporters to sign a petition calling on Gillibrand and a handful of other Democrats to halt efforts to block Trump's latest executive order on immigration.
As most Kristens and Kirstens of the world will tell you, it's a common spelling error. But Trump and his team have established a pattern of such blunders. And, as HuffPost's Nick Wing pointed out last week, that sloppiness hints at some bigger questions:
Look, everybody makes mistakes. To err is human. But to err with such a cavalier disregard for your own reputation is pretty damn irresponsible. And it's no longer just a question of whether Trump and the people in his administration have a solid command of grade-school spelling. If nobody is copy-editing these dispatches, how can we be sure anybody is editing them for content, either?
How will Trump's first 100 days impact you? Sign up for our weekly newsletter and get breaking updates on Trump's presidency by messaging us here.
Popular in the Community