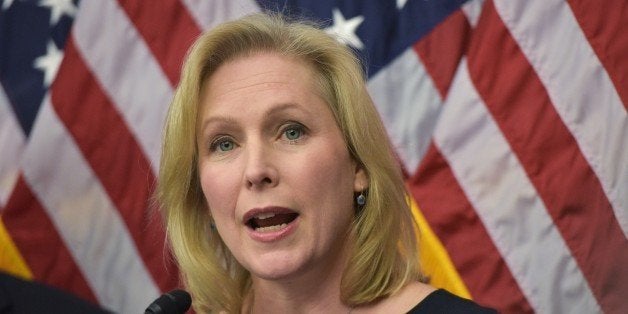 Sen. Kirsten Gillibrand (D-N.Y.) said she's frustrated with how the debate over women "having it all" is framed, saying it's "degrading."
In an interview with The Cut, Gillibrand expanded on her previous criticism of the "having it all" debate, saying women shouldn't be judged for what they choose to do -- or not do.
"My whole analysis of 'having it all' is a frustration with the frame, that women should somehow be judged, that they want something they are not supposed to be having, first of all, or that they are having something as opposed to doing something," Gillibrand said. "Because we do 'do it all.' We provide for our children, we go to work every day, we are loving mothers, we do all of that because it is part of who we are, and for a lot of us, we must do that."
Gillibrand said it's "a privilege" for some mothers to be able to stay at home, and those who choose to do that "should be able to make that choice without being judged negatively or positively." Gillibrand also weighed in on Lean In, the popular book by Facebook Chief Operating Officer Sheryl Sandberg that aims to help women achieve their goals at work and at home.
"Sheryl Sandberg has a very real perspective that applies to a lot of women who are in the upper echelons of corporate America, who are trying to make decisions about their lives," Gillibrand said. "All of us should be able to offer our experience, offer advice, and try to learn from one another."