The 60-year-old actress (seriously -- 60!) told Entertainment Tonight, "I've known Zang since 1993. I did the cover of Redbook and I wanted something really beautiful ... he just has the most beautiful clothes, period."
See for yourself if the dramatic, royal blue, long-sleeve gown Alley donned on today's runway qualifies as "beautiful."
Pictures of Alley's runway walk (as well as her fun practice run) below!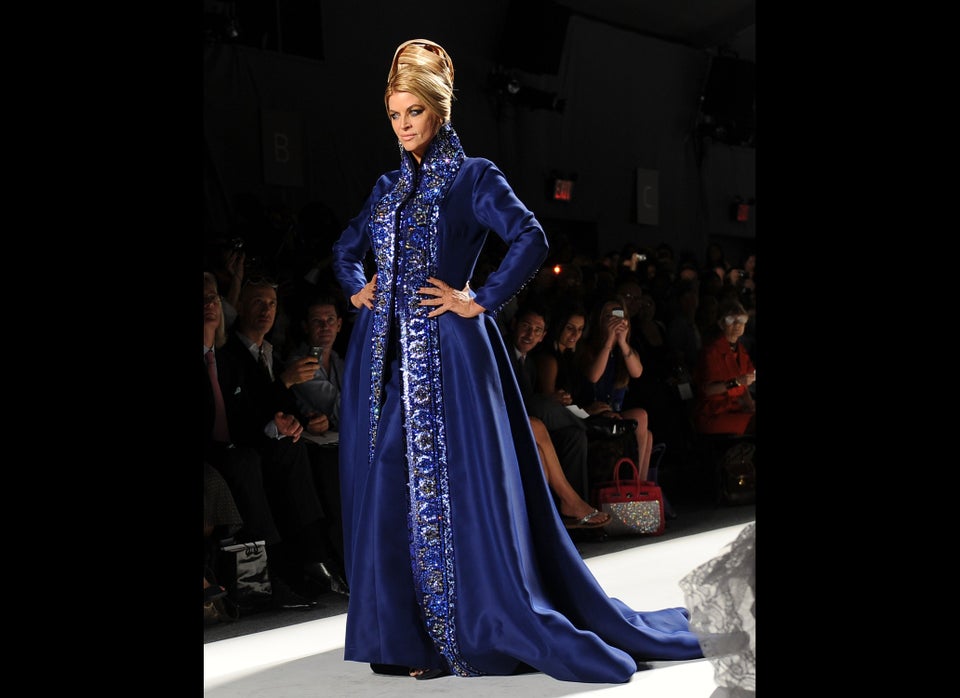 Kirstie Alley in Zang Toi
Related