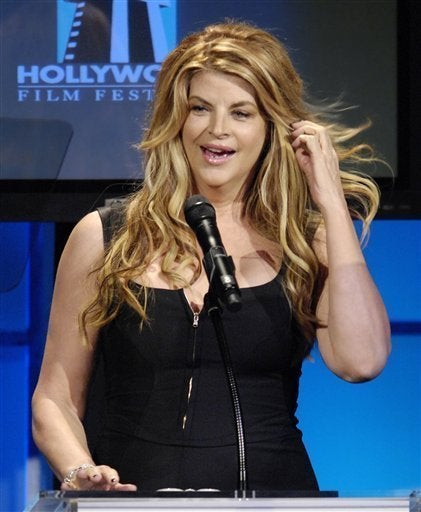 Now a promo pamphlet featuring actress Kirstie Alley from last September has surfaced. Two things come to mind right away: one, that cracks seem to be appearing the previously formidable Scientology wall of silence. The second, for now, is Kirstie Alley is a lot nuttier than previously thought.
Alley says in the brochure that getting into the top echelon of Scientology, called Flag, changed her whole viewpoint on people. Yes, people, Like us. Those kinds of people.
Prior to that, she says, "You know, I liked animals more than people! OK, I liked people -- certain people, but the idea of 'mankind' -- it really irritated me! ... Now I have definite affinity for mankind and I'm up taking genuine responsibility for mankind."
Alley, whose career has been mostly a muddle since Cheers went off the air in the 1990s, is described in the piece as a "Solo NOTS Auditor, Diamond Meritorious of the IAS and a founding member of the Super Expansion Project."
Well, Solo Nots Auditor is a high level Scientologist who spends several hours a day, according to their glossary, exorcising "body thetans" or aliens who are stuck to their bodies. Diamond Meritorious is more interesting. This means Alley has donated a staggering $5 million to the International Association of Scientology.

Keep reading, second item
Calling all HuffPost superfans!
Sign up for membership to become a founding member and help shape HuffPost's next chapter