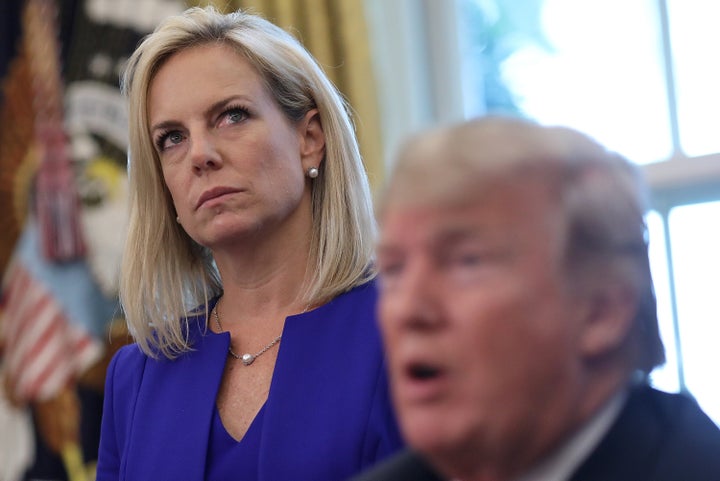 WASHINGTON ― Hundreds of Georgetown University alumni are calling on Kirstjen Nielsen, a fellow alumna, to resign as homeland security secretary over her role in separating migrant children from their parents at the border.
"As alumni and students of the Jesuit tradition, we cannot stand silent as these atrocities are being committed," reads a Change.org petition launched last week by Christian Arana, a Georgetown alumna. "The horrific family separations occurring at the U.S.-Mexico border requires us as Georgetown alumni to call on our fellow alumna — Secretary of Homeland Security Kirstjen Nielsen (SFS '94) — to resign as head of the agency that has inflicted so much harm on children and families at the border."
More than 900 people have signed the petition so far. It's unclear if every signer is in fact a Georgetown alumnus, but many have cited the year they graduated. Arana said his conversations with alumni on social media reflect overwhelming anger about Nielsen, who got her bachelor's degree at Georgetown.
"It is clear that Georgetown alumni are outraged and speaking out against this and thus signing and sharing the petition," he told HuffPost.
Nielsen has been one of the biggest defenders of President Donald Trump's zero tolerance immigration policy, which has separated more than 2,300 children from their parents so the adults can be criminally prosecuted for crossing the border without documentation. Previously, authorities typically kept migrant families together and routed them to immigration courts.
Nielsen falsely claimed last week that "Congress alone" could end Trump's family separation policy and insisted lawmakers had to act. But days later, facing intense public scrutiny, Trump signed a hastily drafted executive order halting his policy ― with Nielsen standing by his side. Awkward!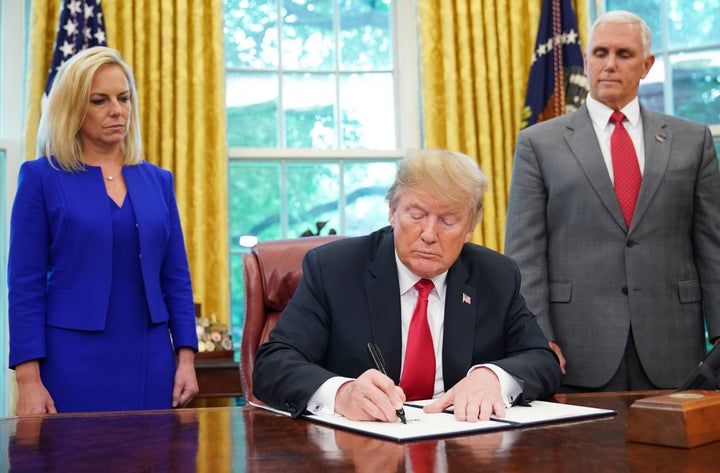 The executive order still left Trump with a lot of discretion to keep splitting up families, though. On Tuesday a federal court ruled that the administration must stop separating families altogether and has 30 days to reunite them.
But Trump has no clear plan for reuniting them. Members of Congress have visited detention facilities where children are being held, but some have been turned away, and all are barred from talking to the kids or taking pictures. Photos from inside detention facilities show children lying in cages with mats and foil blankets. Leaked audio from one facility, obtained by ProPublica, features kids crying out for their parents as a U.S. Border Patrol agent jokes about an "orchestra" of wailing children.
Arana's petition comes after one Georgetown alumnus who has known Nielsen for 30 years wrote an op-ed piece for CNN calling for her resignation. A handful of Democratic lawmakers, including House Minority Leader Nancy Pelosi (Calif.) and Sen. Kamala Harris (Calif.), have also said Nielsen should step down.
More than 100 of Nielsen's former classmates at the University of Virginia School of Law wrote to her last week urging that she end the family separation policy immediately.
"Many of us signing below know you personally," reads their letter. "We are asking you to do the right thing."
"As alumni and students of the Jesuit tradition, we cannot stand silent as these atrocities are being committed."
The leaders of numerous Jesuit colleges and universities have condemned Trump's immigration policy as immoral and despicable. Georgetown University President John DeGioia has been mum, however.
Arana is hopeful his university will speak out soon, particularly since many alumni are voicing their concerns about Nielsen.
"As graduates, we are collectively saying that she disgraces her education of serving the common good when she oversees the operation of terrorizing families," he said.
A Georgetown University spokesman declined to comment on Nielsen or the petition but said the university supports passing an immigration reform bill in Congress that would end family separations.
"Georgetown has been deeply engaged in advocating for bipartisan legislation that prevents family separation and provides a permanent fix for Dreamers," said the spokesman.
A spokesperson for the Department of Homeland Security did not respond to a request for comment.
Support HuffPost
The Stakes Have Never Been Higher
Before You Go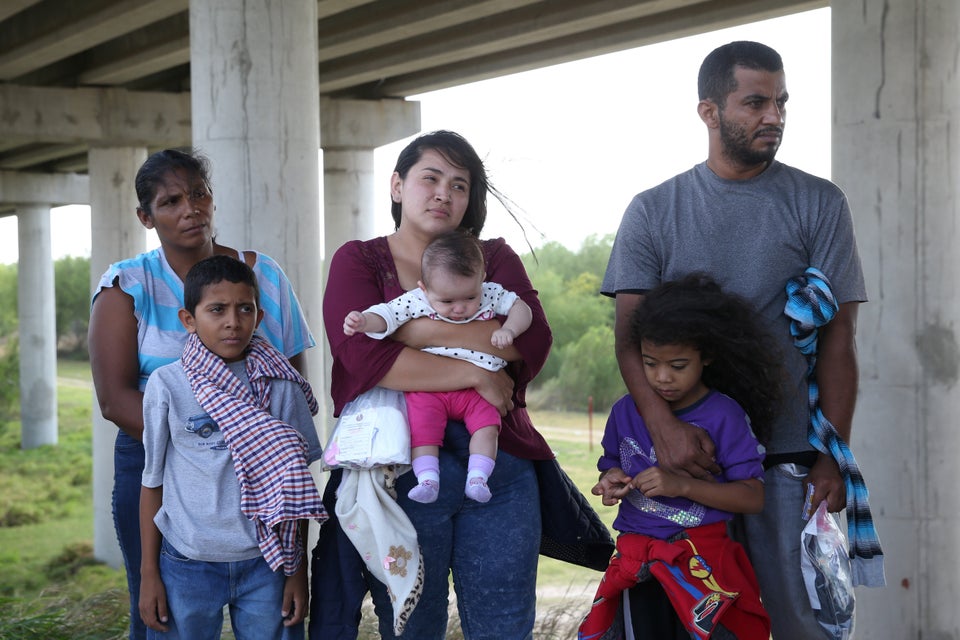 Immigrant Families At The U.S.-Mexico Border
Popular in the Community