Two high school football players in Southern California were charged with sex crimes against minor-age victims Tuesday, and families of both the accused and the victims are making emotional pleas for justice in the media.
Kishawn Tre Holmes and Byron Holt Jr., both 17-year-old students at Vista Murrieta High School in Murrieta, Calif., appeared in court for the first time to face multiple charges of sex-related crimes against six other high school students. While the media was barred from entering the courthouse that day, emotions spilled out into the street when some of the parents of the alleged victims spoke out against the accused.
"You got any kids?" said one parent, angrily.
"He needs to be locked up in jail!" said another parent. The outbursts were captured on camera and are in the video above.
Holmes is regarded as one of the area's top college football recruits and was given the nickname "Sweet Feet" by rapper Snoop Dogg. Six alleged minor victims are involved, said Riverside County District Attorney's Office spokesman John Hall to The Huffington Post. Holmes is charged with rape by force and fear against two alleged victims, two counts of a lewd act against a third alleged victim under the age of 14 and false imprisonment charges against three more alleged victims. Holmes was ordered to return to juvenile detention until his next court hearing Oct. 30, notes KCAL9.
Holt, who had quit the football team last month, faces three felony charges of consensual sex with a minor under 14 and was allowed to return home to his family under 24-hour supervision, reports KCAL9.
Hall declined to speculate about possible sentences for the teens if the charges are found to be true. If the cases stay in juvenile court, he explained, judges have a lot of discretion when it comes to sentencing.
"If the charges are found to be true, the very maximum that a juvenile can stay in detention is until the age 23," said Hall.
Holt's mother, Tasha Penniman, spoke to KTLA about the charges her son faces.
"The district attorney does have evidence he had consensual sex with another high school student," she said in the video below. "They have no evidence of him raping anyone."
The alleged sex crimes first came to light Aug. 29, when the school's police officer began a sexual assault investigation, according to a police statement. The officer later turned the investigation over to the Murrieta Police Department's investigative unit Sept. 3. Nine days later, authorities arrested Holmes and Holt. The alleged sex crimes occurred off campus, according to the police.
Holmes, a Division 1 college recruit, was named one of the region's top high school running backs to watch by the Los Angeles Times in August. Earlier this year, in an interview with the sports site collegelevelathletes.com, Holmes said that he was in talks with college football recruiters from UCLA, SDSU and San Jose State.
Inspired by his father, Holt has plans to go into law enforcement, his mother told KTLA.
Related
Before You Go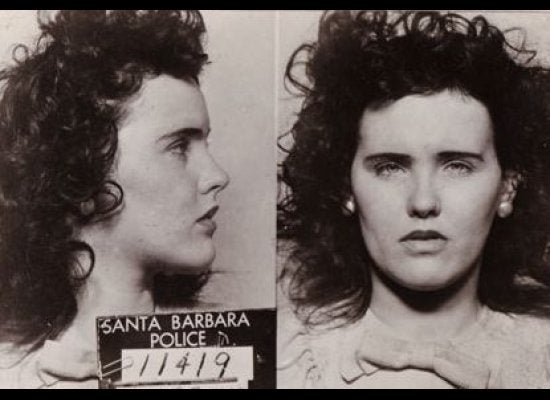 10 Major Crimes That Shocked the Nation (SLIDESHOW)
Popular in the Community