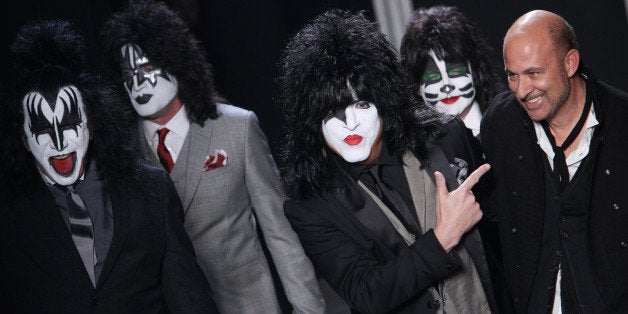 In case you thought Fashion Week was boring or stuffy, here's Kiss to remind you fashion is still rock and roll.
Gene Simmons and the rest of Kiss made a surprise appearance at Milan Menswear Fashion Week on Saturday, popping up at the end of the John Varvatos show. Walking the runway with the designer, the Kiss guys made their signature tongues-out faces and got the audience on its feet for a rendition of "Rock and Roll All Nite."
Partying with a '70s rock band isn't a run-of-the-mill occurrence at any Fashion Week show, especially in the typically staid Milan. But Varvatos has always been known for his connections to the music industry, famously setting up a store in what used to be the famed CBGB club in New York. At Saturday's show, Simmons praised Varvatos' clothes for their rock elements.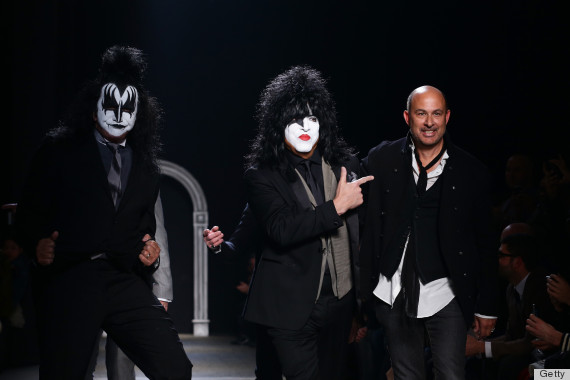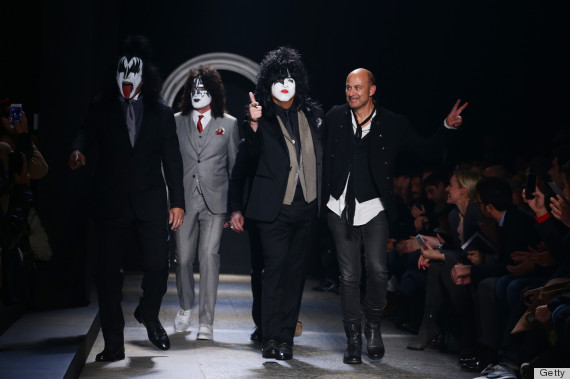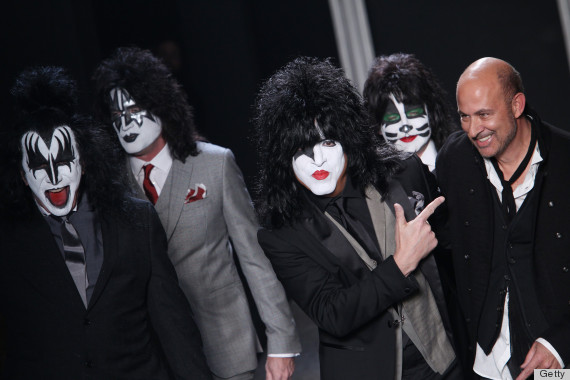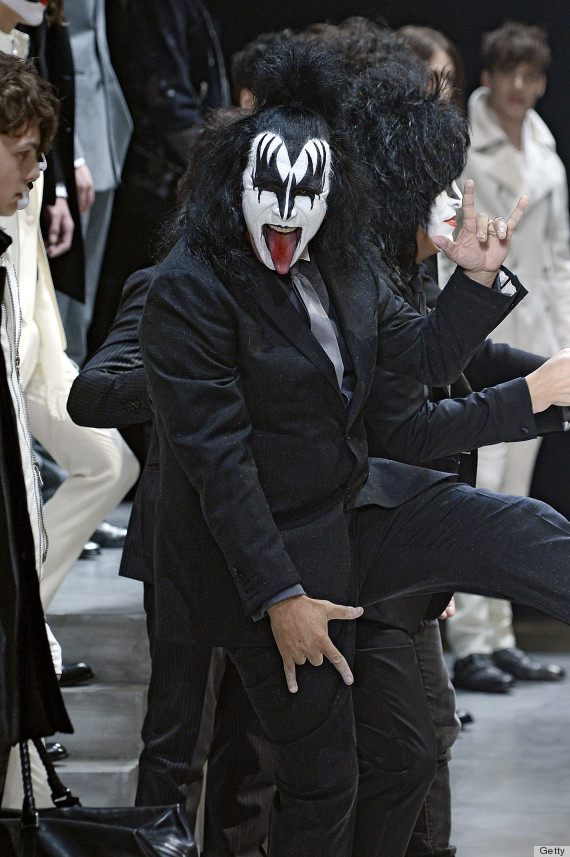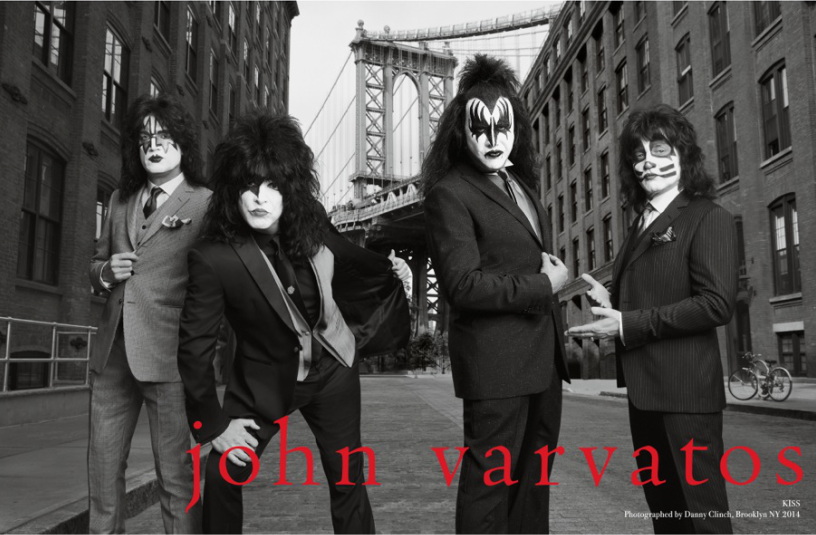 Kiss For John Varvatos
Popular in the Community