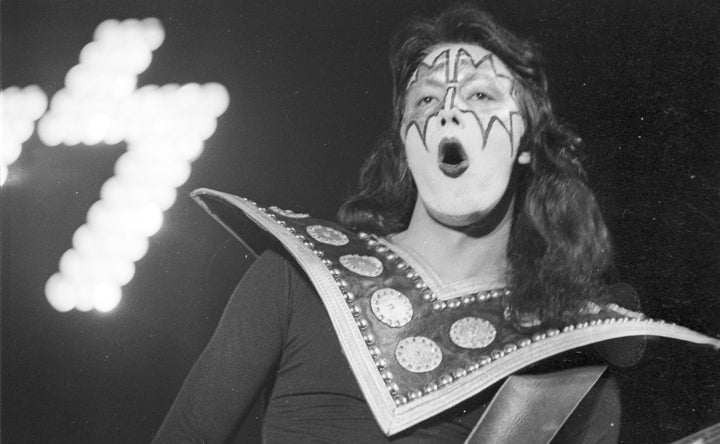 In May, I wrote a story about the crooked lines in arguably the most recognizable logo in music: the all-caps "KISS."
The story focused on a typographical mistake ― Paul Stanley, aka Starchild, told me the two S's in the logo weren't perfectly parallel because he drew them by eye. What the piece didn't mention, however, was a long-held theory that the two S's in what's arguably the most popular band logo in history are an homage to the World War II Nazi troop Schutzstaffel, or "The SS."

Inarguably, the repeating S's in the The SS logo resemble those in KISS's, as they appear to be two lightning bolts side by side. Between 1979 and 1980, the similarities became too much for the German government, which began confiscating albums and banned the KISS logo entirely. (The band eventually had to create a separate Germany-specific logo that features two backward Z's.)
Less attention has been paid to the logos' likenesses in the United States. A cursory Google search surfaces little additional information on the topic. When famed music journalist Chuck Klosterman wrote a 10,000-plus-word feature for ESPN's Grantland about the band, titled "The Definitive, One-Size-Fits-All, Accept-No Substitutes, Massively Comprehensive Guide To The Life And Times Of Kiss," he didn't use the word "Nazi" once.
The resemblances might be easier to brush aside as mere coincidence, if not for the band's seemingly complicated relationship with Nazism. Stanley and fellow lead vocalist Gene Simmons are both Jewish, and Simmons' mother is a Holocaust survivor. But Stanley has said outright that the band's other two original members, guitarist Ace Frehley and drummer Peter Criss ― who have previously been fired from the band ― displayed anti-Semitic tendencies during the group's earlier days.
Frehley, in particular, has had a questionable reported relationship with Nazism in the past. Stanley and Simmons have both said Frehley not only owned Nazi memorabilia during that early time, but used it to play cruel jokes.
"Ace had a fascination with Nazi memorabilia, and in his drunken stupors he and his best friend would make videotapes of themselves dressed up as Nazis," Simmons wrote in his 2002 autobiography, Kiss and Make-up.
In the autobiography, Simmons went on to detail a particularly dark prank Frehley pulled where he burst into his hotel room in a Nazi uniform, saluted Simmons and yelled "Heil Hitler!" into his face. Frehley has claimed that both Criss and Stanley wore Nazi uniforms with him and joined in on this prank. Unconfirmed photographic evidence seems to support the claim. (The Huffington Post has reached out to Gene Simmons for a comment.)
Frehley's apparent past interest in Nazism, per his bandmates' accounts, is relevant for one reason: He was the person who created the original idea for the KISS logo. "I designed the logo," Frehley told Guitar World in 2014, when he expressed frustration that Stanley was trying to take credit for it. "All [Stanley] did was draw straighter lines," Frehley added.
In my conversation with Stanley earlier this year, he confirmed this account, saying, "The initial concept of the logo was Ace's."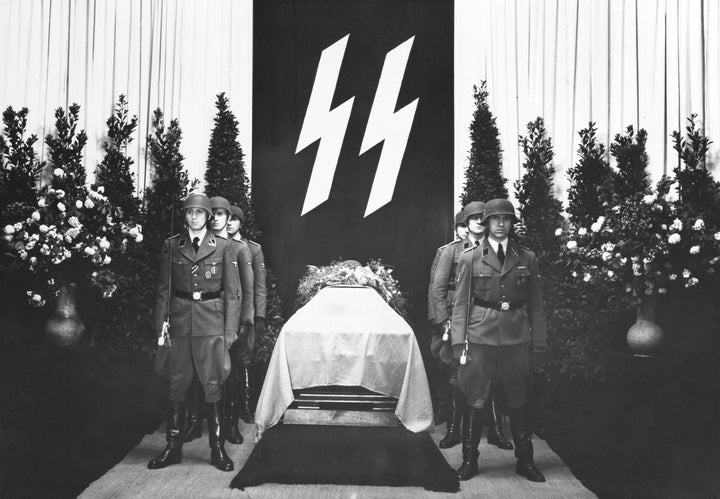 Frehley has said little about the potential Nazi connection over the years, but in 2011, Eric Spitznagel of MTV managed to ask about it. Frehley claimed then that the connection was "absolutely false."
"I'll go on record saying it wasn't modeled after Hitler or Nazis," Frehley said of the logo, adding, "I want to go on record saying I don't believe in Hitler or his ideology or anything he stood for."
Later in the interview, though, Frehley said, "Regardless of whether or not you agree with Hitler's ideology, there was still something fascinating about his costumes. I always thought they had the coolest costumes. It was very fashionable."
The interview received little attention at the time. So when I got the opportunity to interview Frehley myself, I asked for clarification about his inspiration for the logo, and whether it was a subtle reference to the Schutzstaffel.
Like he did with Spitznagel, Frehley insisted to me the logo is supposed to be lightning bolts because he liked lightning bolts, nothing more.
"Well, you know, if you look at my early costume, everything was lightning bolts and [the S's are] two lightning bolts," Frehley said. "It's just coincidental that The SS has lightning bolts, too. My whole career and my whole costume has had lightning bolts on it. From day one."
Regarding the ban in Germany, Frehley explained, "It's the law, what're you going to do?"
"They took it very seriously, but I think in the U.S. everybody realized it was just an aesthetic design."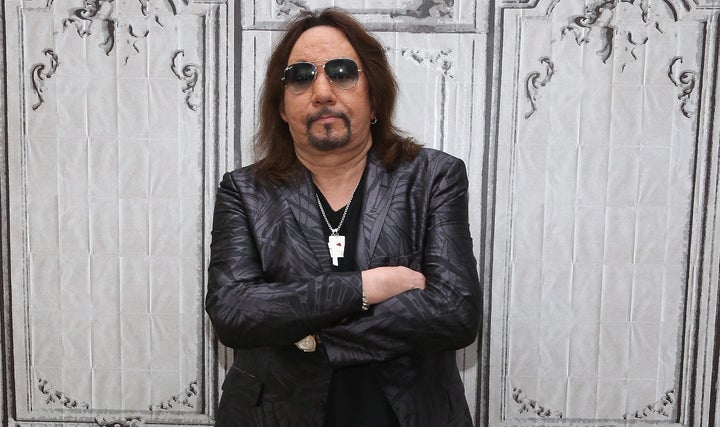 So, here's what we know: The S's in the KISS and The SS logos are so near identical that Germany forced the band to make a change; the majority of the founding members of the band likely donned Nazi insignia at least once; the creator of the logo, Frehley, had a go-to Nazi impersonation; and he also deeply admired Nazi fashion.
And here's what we don't know: What Frehley was thinking when he drew those S's.
As an entry point into the conversation with Frehley, I brought up the chat I had earlier this year with Stanley about the origin of the logo. Stanley and Frehley had fought in the years since the KISS farewell tour in 2001. They were were only a couple years removed from Stanley calling him an anti-Semite in 2014. But just earlier this year, the two collaborated on Frehley's new album "Origins Vol. 1" and seemed to be getting along again.
"I did the logo with a felt tip pen for a couple of KISS ads," Frehley told me. "And then when it came time to do our record, since Paul is artistically trained, he took my design and just cleaned it up with a rapidograph pen."
The musician paused for moment, then added with a laugh, "Why? What did he say?"
CORRECTION: A previous version of this article incorrectly stated the KISS farewell tour concluded in 2011 rather than 2001.
Before You Go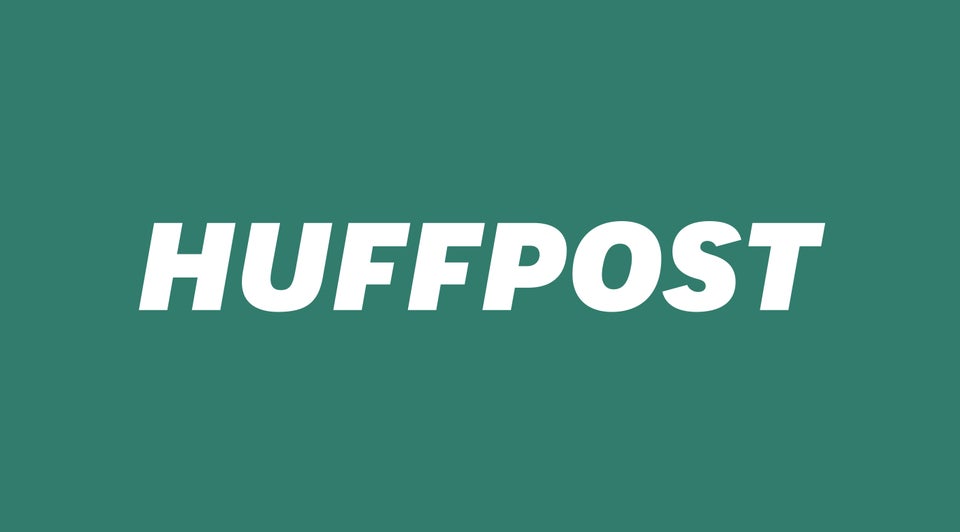 Musicians vs. Politicians: Artists Fight Back
Popular in the Community