This pup had a bleak future until one woman saw the beauty in him.
Kiss, a dog who now lives in Boulder, Colorado, was born with a neurological condition that left him unable to pull his tongue back into his mouth, according to 9 News. The 4-year-old boxer, who spent time at a California kill-shelter, had difficulty getting adopted due to his unusual appearance, and was in danger of being euthanized. However, the pooch was saved thanks to Dawn Korres, who fell in love with his features and adopted him six months ago.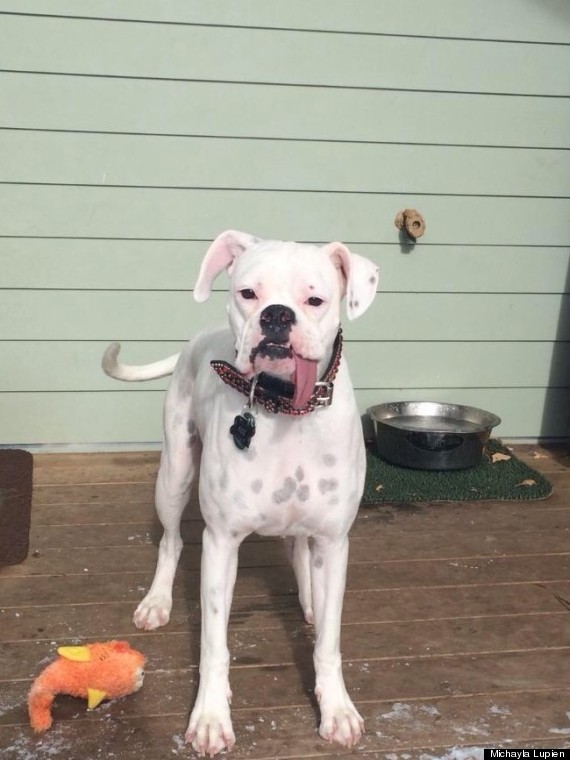 "Honestly this dog has changed my life ... He has brought me to a entire different level of appreciation for just being alive," Korres told The Huffington Post in an email. "Watching him in the dog park and seeing him running with his tongue slapping his face is so silly and unique and makes everyone laugh."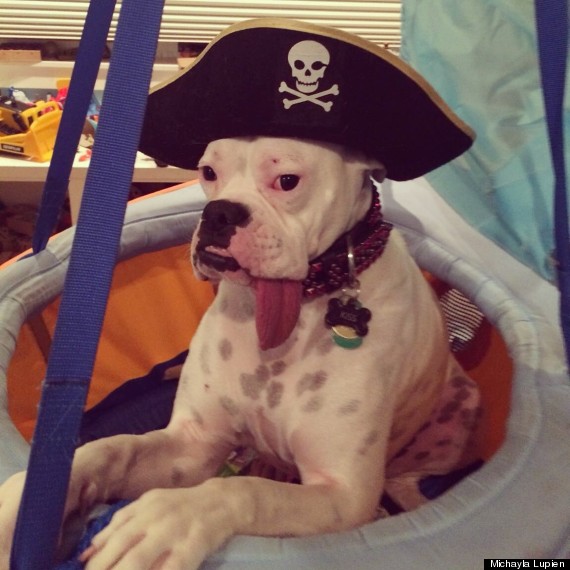 Korres first became interested in the boxer when she came across the pooch on an adoption website. She was drawn to the dog and knew that his future would be grim if she didn't take action.
"Across his picture it read something like, 'Time is running out,'" she said. "I was desperate and had to make sure this dog wasn't going to lose his life."
While she found out that two other families had sought to adopt Kiss, both retracted their offers. So Korres jumped at the opportunity, and went to the shelter to bring him home. Though she was originally unaware of his hanging tongue, she was still intent on bringing him home and giving him the TLC he deserves.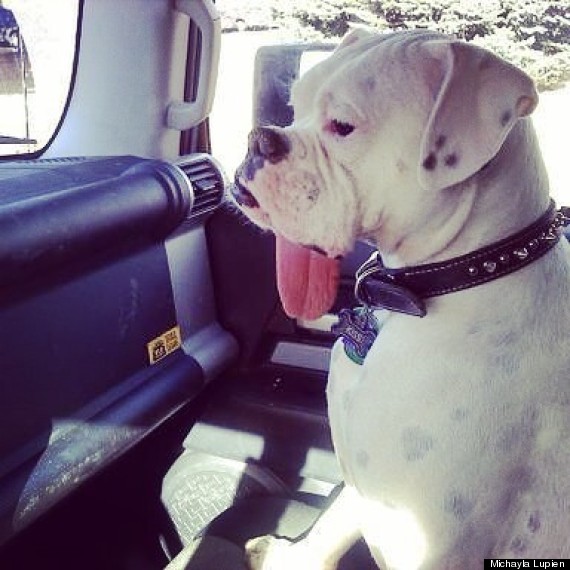 The pup has fit in well in his new home and leads a healthy, happy life. While he may not be able to retract his tongue, Kiss is still able to eat and drink -- just perhaps not in the daintiest fashion.
"He's adjusted to our home as if he had been there from day one, with no issues at all," Korres said. "With drinking, it's very funny and very messy. It gets everywhere, but he even knows he splashes, so he'll stand back. [He's] the same with food. He's quite the character!"
As Kiss continues to charm people everywhere, his owner says that his story shows that there's more to a dog than just its looks.
"You never know what can come of the simple joy a pet can give you," Korres said. "Blind, deaf, three legs or a big, long tongue -- never turn your back, because those are the dogs that appreciate you more than anything."
REAL LIFE. REAL NEWS. REAL VOICES.
Help us tell more of the stories that matter from voices that too often remain unheard.
BEFORE YOU GO
PHOTO GALLERY
Dog Holiday Outfits