Comedians from The Other Stuff don't want to send negativity or hate toward Kim Davis, but rather messages of love and tolerance. So they started a campaign where people -- straight, gay, bisexual, whatever orientation -- plant one on a friend, loved one, consenting stranger, whomever, then post the photos using #KissesForKim.
When it comes to fighting intolerance, this is about killing it with kindness, along with some comedy involving heavily bearded dudes -- and that's exactly how the creators intended it.
"There's a lot of hate being thrown around," comedian Matt Ott, who wrote and created the video for the campaign along with Jericho Davidson and Mike Albanese and identifies as straight, told The Huffington Post in an interview. "I think there's a way to address people that you disagree with that can be civil. This is hopefully fun and civil."
As to what the trio would say to Davis if they had the chance, Ott replied, "Love will always win."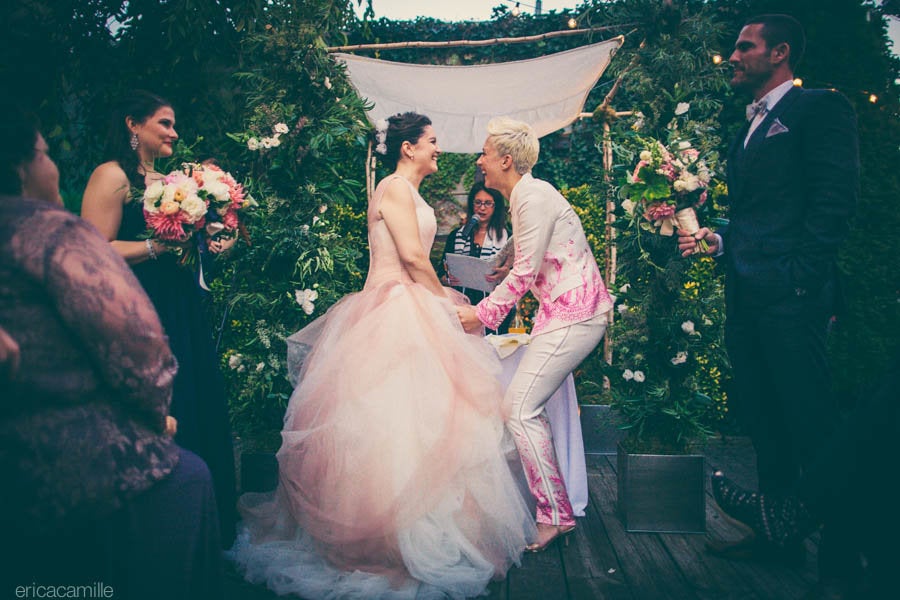 Same-Sex Wedding Photos
For a constant stream of entertainment news and discussion, follow HuffPost Entertainment on Viber.
Popular in the Community