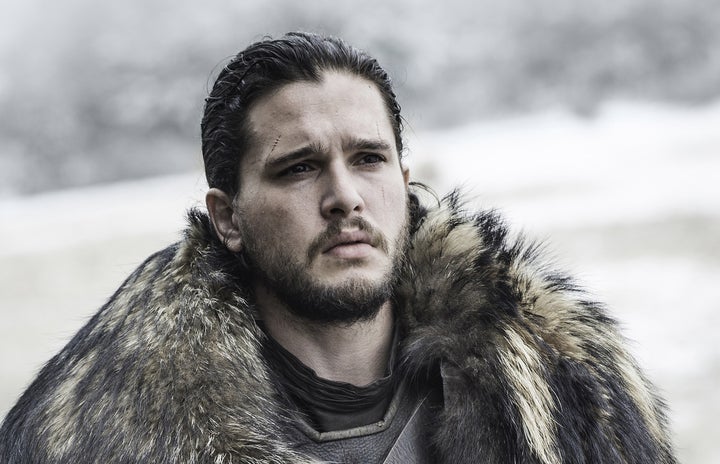 R + L = J is nice, and who doesn't want Tyrion (Peter Dinklage) to be a Targaryen? Even Tyrion's daddy, Tywin Lannister (Charles Dance), is probably like, "Yaaas! Please say he's not mine."
Though there are all kinds of different "Game of Thrones" theories out there, there's only one that was promised.
In the world of "Game of Thrones," we learn about the prophecy of "The Prince That Was Promised." To keep it brief, thousands of years ago there was supposedly this hero who saved the world from darkness. The prophecy says that the hero will be reborn and may even come wielding a magical sword called Lightbringer to save the world once again.
It's about time, too. From the Season 7 promos, it's clear the White Walkers are on their way, and they're probably bringing a lot of crummy attitudes with them.
It's widely theorized that this Prince is actually Jon Snow (Kit Harington). But what does he think about all the chatter?
The King in the North has spoken ... and he doesn't care.
When The Huffington Post asked Harington about the theory, he said:
I think you have to wait and see what happens this year, and if we find out anything more about Jon. I think Jon would hate the term 'The Prince That Was Promised.' If someone turned to him and said, 'You're The Prince That Was Promised,' he just wouldn't pay much attention. That's what I love about him, so I don't really care about it either. You know, I think that's what's great about him. He's got very little ego on him.
So Harington doesn't care about being The Prince That Was Promised. That's sooo something The Prince That Was Promised would say ...
As for waiting to find out more about Jon, the evidence surrounding this theory is already there.
According to quotes from George R.R. Martin's A Song of Ice and Fire novels —the inspiration for "Game of Thrones"—The Prince That Was Promised is said to be born "beneath a bleeding star."
In Season 6, we see young Ned Stark (Robert Aramayo) discover his sister Lyanna (Aisling Franciosi) dying in the Tower of Joy after giving birth to Jon Snow. Stark leaves Ser Arthur Dayne's sword, Dawn, at the end of the bed. This sword is supposedly made from the heart of a fallen star and still has Dayne's blood all over it, hence the "bleeding star."
The camera definitely wants you to know it's there.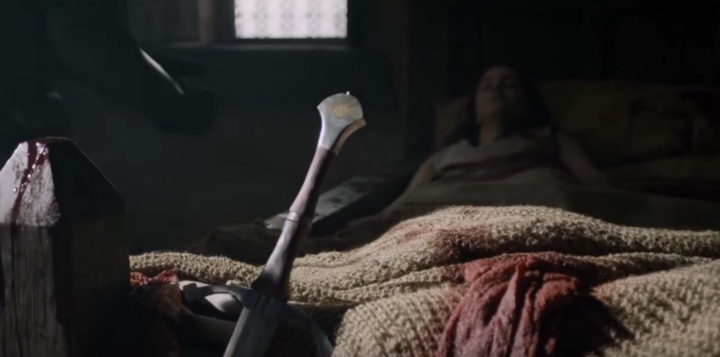 If that's not enough, in the same season, Melisandre (Carice van Houten) outright tells Davos (Liam Cunningham) that Jon Snow is the one.
As Davos points out in the scene, Melisandre's been wrong before.
"You said the same thing about Stannis the Mannis!" he says. (We're paraphrasing.)
Still, there's pretty much Snow doubt about it. Harington told us that Season 7 will "break boundaries." We doubt it's going to break promises.
Jon Snow is hair to save us all!
"Game of Thrones" Season 7 premieres July 16.
Before You Go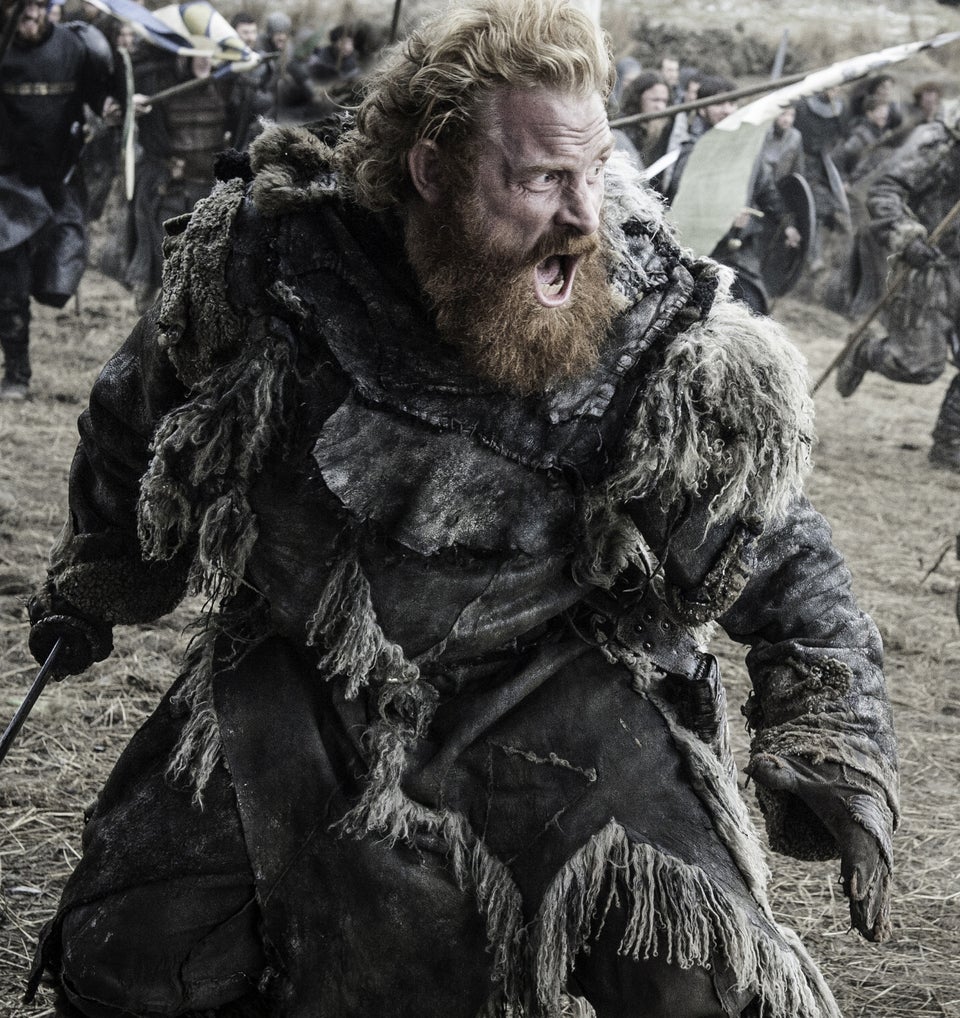 'Game of Thrones' Season 6
Popular in the Community