Jon Snow might know nothing, but even the actor who plays him knows the Night's Watch is pretty homoerotic.
Out notes, "[I]f watched on mute Night's Watch scenes can look like a gay commune where everyone wears Rick Owens — or a prelude to a gay porn in the era when porn had budgets and theme."
And Harington did not necessarily disagree.
"There is something quite homoerotic about that," he told the magazine. "They all bunk up together. I haven't really thought about it too much, but they're brotherly. There's brotherly love."
While Season 5 of the hit HBO series includes some anti-gay incidents, Harington commends the show for having featured all sorts of sexual preferences since it premiered in 2011.
"It's not just gay and straight," he said. "We've got bisexual characters as well, which is rarely done on TV. I like the fact that we deal with a broad spectrum of sexuality."
Harington also responded to the controversy that arose after he said it was "demeaning" to be called a hunk.
"I found it unfair, really, some of the stuff I read [in response]," he told Out. "I was making a point, which was that I think young men do get objectified, do get sexualized unnecessarily. As a person who is definitely in that category, as a young leading man in this world, I feel I have a unique voice to talk about that. I was making a point to sort of say, 'It just needs to be highlighted.'"
"With every photo shoot I ever go to," he continued, "I'm told to take off my shirt, and I don't."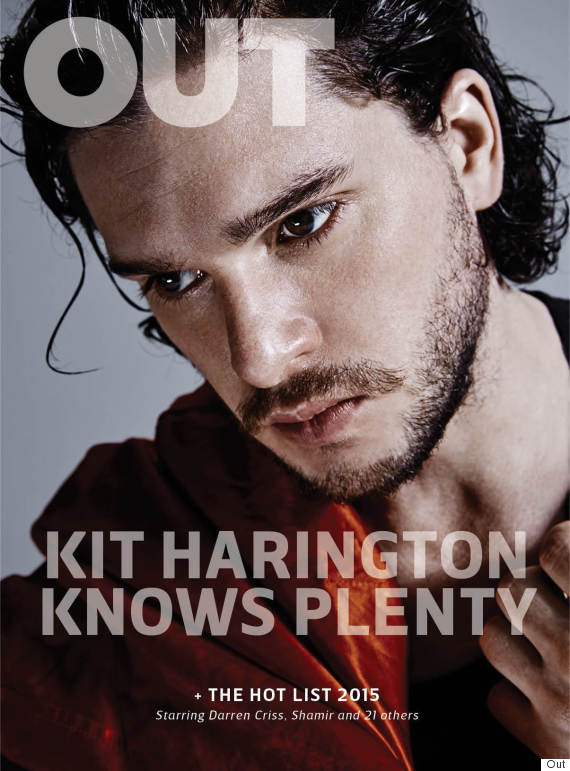 REAL LIFE. REAL NEWS. REAL VOICES.
Help us tell more of the stories that matter from voices that too often remain unheard.
BEFORE YOU GO
PHOTO GALLERY
Celebrities Who've Faced Gay Rumors