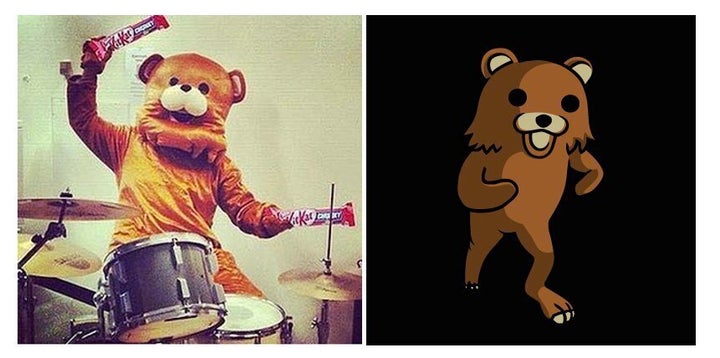 "Drum roll please ... Kit Kat is on Instagram," the company announced on its Facebook page. For the company's first photo, a person in a bear costume was playing the drums, using Kit Kats as drumsticks. Sort of adorable, right? It turns out that the bear looked a lot like "Pedobear," an Internet meme that often signals pornographic or pedophiliac content. For those unfamiliar, Gawker describes Pedobear as "a sinister child molesting mascot."
According to the Sydney Morning Herald, the company denied creating a Pedobear lookalike. A spokesperson told the paper:
"We produced this photo -– of a real guy in a bear suit -- to launch Instagram through our Facebook community. The picture is not Pedobear."
The company quickly pulled the image once the issue of Pedobear was raised. "We had never heard of Pedobear," said the spokesperson.
Innocent mistake or employee prank? We're tempted to believe Nestle -- maybe someone just thought the stuffed bear would look cute?
Related