When Nestle released its new bakeable Kit Kats, we were intrigued but also kind of afraid. Now that we know how people are using them, we're really afraid.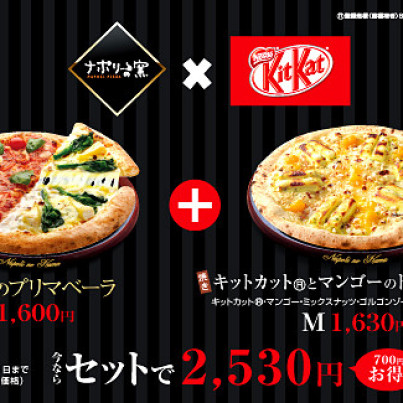 NAPOLI NO KAMA
Rocket News reports that a number of Japanese pizza chains are offering pizzas made with the "Bake 'N Tasty Mini Kit Kats Custard Pudding Flavor." The bakeable Kit Kats were released in Japan on March 24, and just a few days later pizza chains like Napoli no Kama and Strawberry Cones are featuring the things on their menus.
We're having a tough time wrapping our heads around the concept, and learning more about the pizzas isn't helping. For one, apparently the Kit Kats go UNDERNEATH the cheese.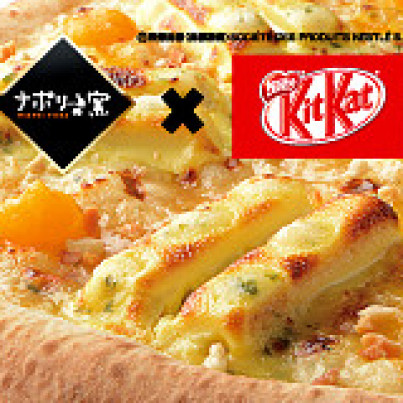 NAPOLI NO KAMA
Additionally, the custard pudding flavored Kit Kats are being paired with mango, gorgonzola and honey maple.
Rocket News reports that Napoli no Kama started selling Kit Kat and Mango Dolce Pizza last Friday. The pizza is topped with the bakeable Kit Kats, mango slices, mixed nuts, gorgonzola cheese sauce and honey maple sauce. Strawberry Cone's pizza, the Baked Kit Kat and Mango Dessert Pizza, contains the same ingredients.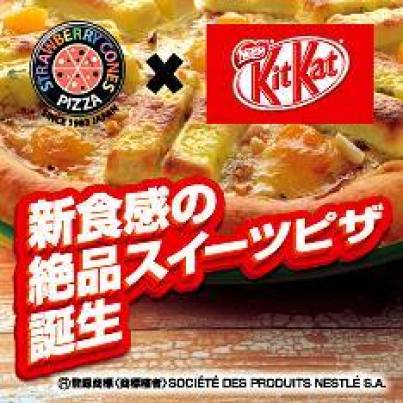 FACEBOOK/STRAWBERRY CONE
We're afraid but also very confused. Kit Kats might be the perfect candy and pizza might be the perfect food, but together they could ruin each other forever. If anyone gets their hands on one of these pizzas, please let us know how they taste!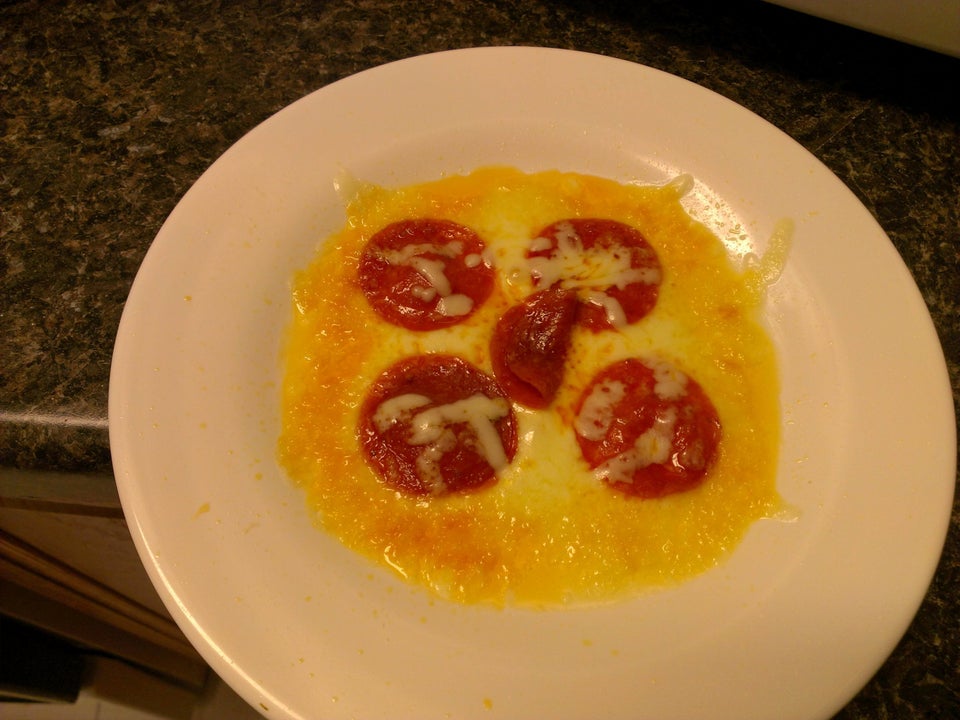 Pizza Fails
Popular in the Community