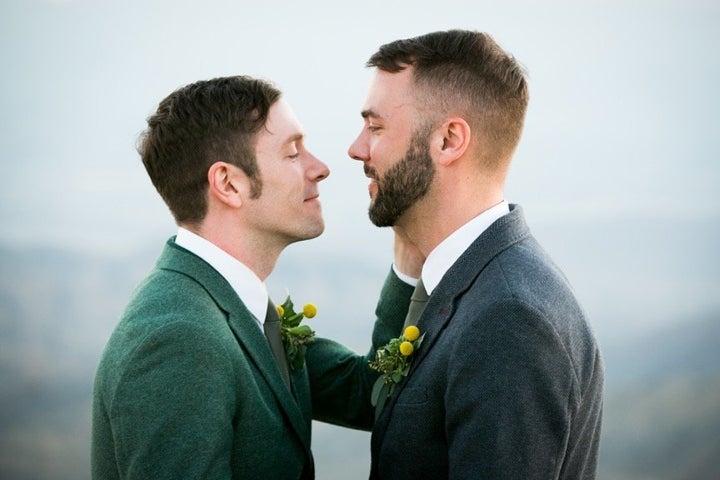 The 30-year-old actor, who is best known for his stint on "Mad Men" and for creating the daytime Emmy-nominated comedy series, "EastSiders," tied the knot with John Halbach, 36, on Feb. 27. The handsome couple wore green and blue Ted Baker suits for the intimate ceremony, which took place in California's Joshua Tree National Park.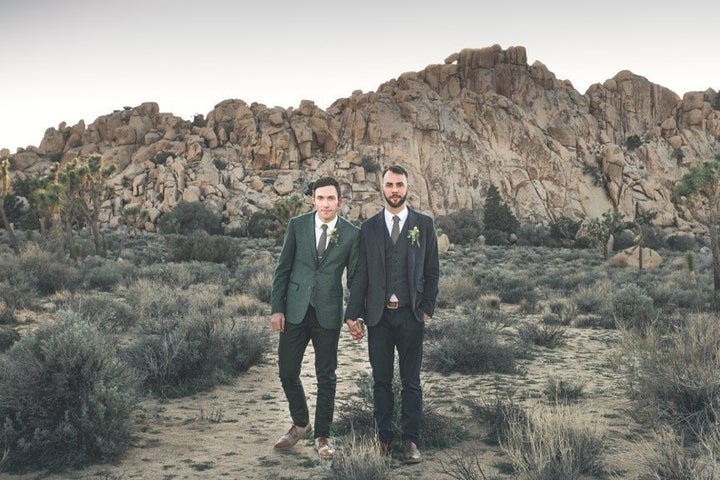 The bill, which passed both the Mississippi House and Senate, has drawn comparisons to North Carolina's House Bill 2, which was signed into law on March 23. House Bill 1523 will allow businesses and public employees who oppose marriage equality to deny services to same-sex couples. It also provides protection for individuals who believe gender is determined at birth.
Williamson said in a statement to The Huffington Post that he and his new husband were "struck by just how vulnerable" couples are when it comes to relying on vendors and government employees to make sure their nuptials go smoothly. 
"I wouldn't want to buy a cake from a bigot anyway, but I can think of nothing more traumatizing than having the happiest day of your life tainted with bigotry," he said. "It saddens me to think that it's now legal to treat gay couples in Mississippi like second class citizens."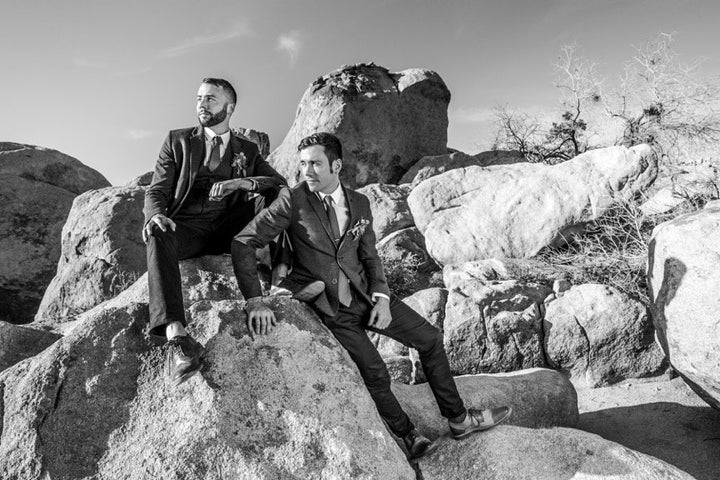 In an interview, Williamson told HuffPost that by sharing his wedding album with the world, he hopes to remind those in his home state that "the country is behind you, even if some of your neighbors aren't." Despite his disappointment in the advancement of the bill, which is being revised by the Mississippi House before it heads to Gov. Phil Bryant, Williamson said he is "proud to be a Mississippian."
"When I go back to Mississippi, now, it's with my head held high, because I know there are so many brave LGBT people and allies triumphing over adversity in the state," he told HuffPost. "Growing up in Mississippi, I never imagined that I would find love, much less have my marriage recognized by the government, and I'm so excited to see what our community will accomplish next."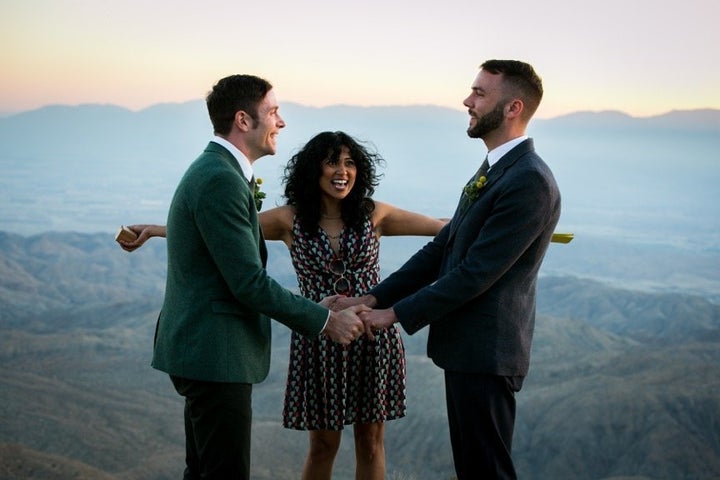 In addition to his film work, Williamson co-founded The New Hollywood LGBT, a non-profit leadership group and think tank aimed at supporting "socially conscious storytellers" in the entertainment industry. The organization, he said, is the perfect complement to his work as an actor and filmmaker. 
"I want to continue to be an activist and advocate for the LGBT community and do everything in my power to draw attention to discrimination and oppression in this country," he said. "I believe that the power of representation in the media can't be understated." 
Well said, Kit -- and these incredible wedding photos are giving us major life goals! 
REAL LIFE. REAL NEWS. REAL VOICES.
Help us tell more of the stories that matter from voices that too often remain unheard.