I'm not a big proponent of catering to the latest trends in kitchen design. Trends often leave your kitchen feeling outdated only moments after installation, as they focus on passing fads and disregard timeless qualities altogether. However, all significant contributions to kitchen design began as trends that, with time, became classics. Here are some hot trends that may indeed be here to stay.
As homes in the U.S. become larger - the average size home has grown almost 900 square feet in the last 30 years - kitchen sizes have increased as well. This means more space for kitchen islands. Consequently, they have become the primary congregation area and focal point of the home. One way to make a unique statement is to feature a great marble countertop with distinctive pendant lighting.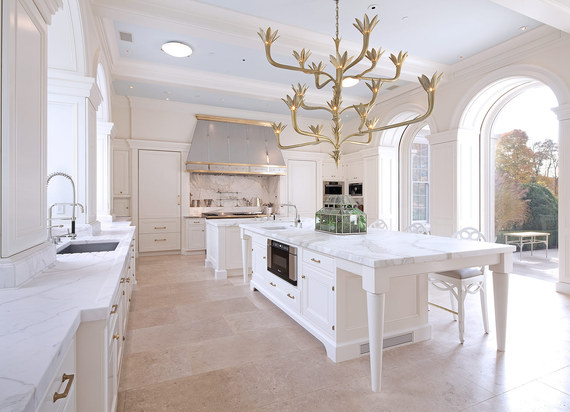 Spring is the perfect time to incorporate a vertical living wall of herbs into your kitchen. When well-constructed and maintained, living walls can be an inexpensive and purposeful addition to your decor, especially if you are an avid cook. Herb walls in particular add not only color but also an enviable natural aroma to your kitchen that, once installed, you'll be amazed you ever lived without.
Out with stark white kitchens and in with warm white alternatives! Off-white shades are soothing and maintain your resale value while simultaneously offering a more contemporary look. Cabinet paint colors that I recommend include Benjamin Moore's White Chocolate, Elmira, and Mist. I'm using these colors with a gloss finish to add dimension and modernity to white kitchens I design. Two luxurious Farrow & Ball colors to try are Shadow White and Dropcloth, both delicious and warm.
Ever since Cameron Diaz's emerald green kitchen started circulating around Pinterest, bold colored cabinetry has been in high demand. When my clients are open to using a bolder palette on their cabinetry, I steer them toward Farrow & Ball's color inventory. Try pairing their rich, intense Black Blue paint with white countertops for a vibrant and modern combination.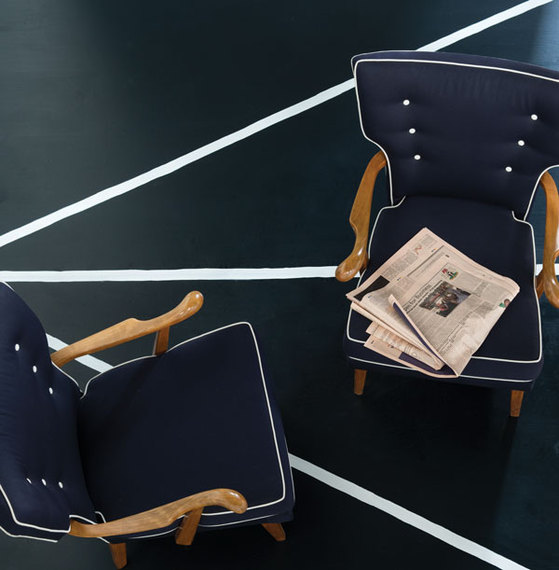 Related