Everyone has had a disaster happen in the kitchen at one point or another. Your cookies burned, your sauce boiled over, or perhaps you burned down the kitchen? Does this sound familiar? No one is free from a kitchen catastrophe, any number of mishaps can happen. This is even true for those who might consider themselves expert home cooks.
We asked our Twitter followers and our Facebook fans to tell us about their kitchen disasters. What was their worst cooking or baking moment? Here's a selection of our favorite stories, featured in the gallery below.
So, what was your worst kitchen disaster? Let us know in the comments below or on Twitter or Facebook. We'll continue to add more stories.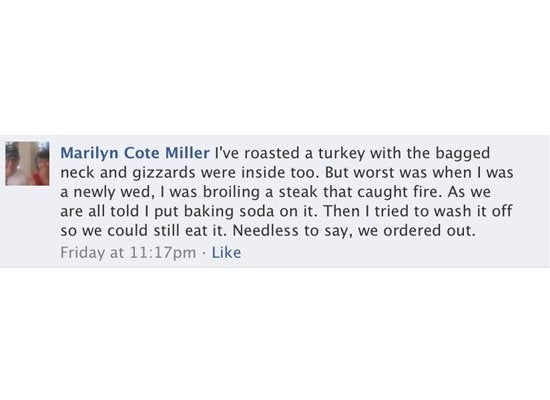 Kitchen Disaster Social Feedback Gallery