We work hard at HuffPost Taste to equip our readers with inspiration to do some great home cooking. From basic knife skills to forays into sous-viding, we try to cover it all.
But there's one important cooking experience we've been leaving out: the disasters. No matter how many or how few cooking skills you have, we've all screwed something up in the kitchen ― from charring toast to burning pans to setting the entire kitchen ablaze.
If you've been letting a couple disasters get you down, get right back up. Because you are not alone, and we have proof. Here are some great examples of how very wrong things can go while cooking, so you can start feeling better about burning dinner last night, again.
1. The Great Grilled Marshmallow Overflow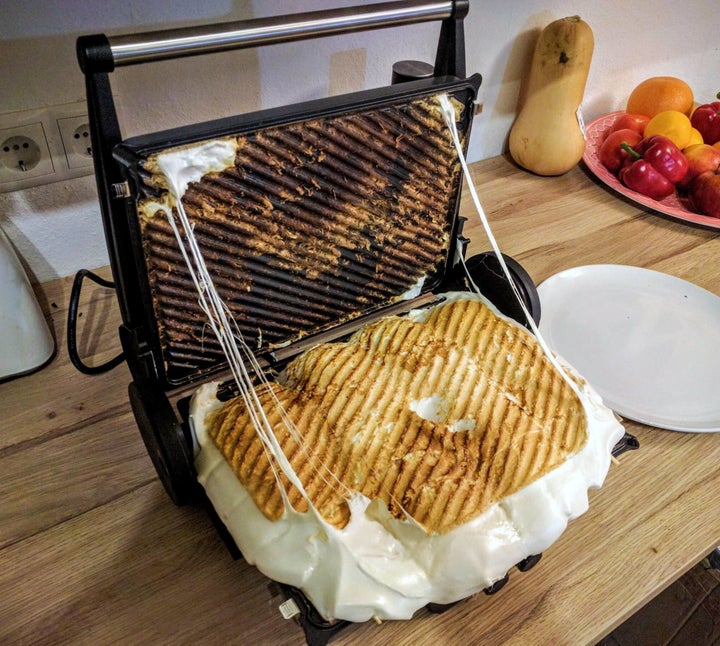 2. Egg Disaster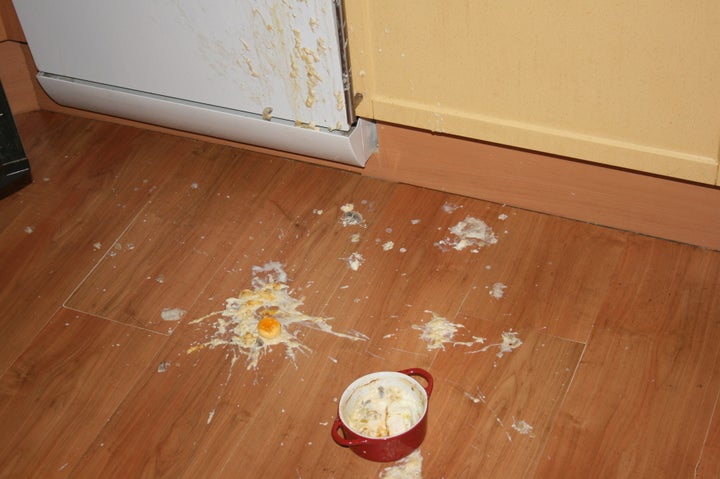 3. Egg Disaster, Part 2
4. Tomato Paste Massacre
5. Cookie Hole
6. Pepper Jelly Volcano
7. Scrambled Strawberry Pancakes
8. Cracked Bowl
9. Flip Flop Omelet
10. Cake Pan Fail