Having a stand mixer is pretty badass. When you've got one in your kitchen you know (or at least, you'd like to believe) that you belong to the upper echelon of home cooks. One who can whip out cupcakes like Martha Stewart. Or make French pastries that rival the best Parisian bakeries.
But just having one isn't enough, now it's time to take it to the next level: pimping out your mixer. There's nothing like a little bling on your stand mixer to inspire you to bake some killer cookies. Or jumbo brownies. Or a four-layered cake. It could totally change your cooking game.
From hot pink rhinestones to gold stars to custom artwork, check out how you can trick your mixer.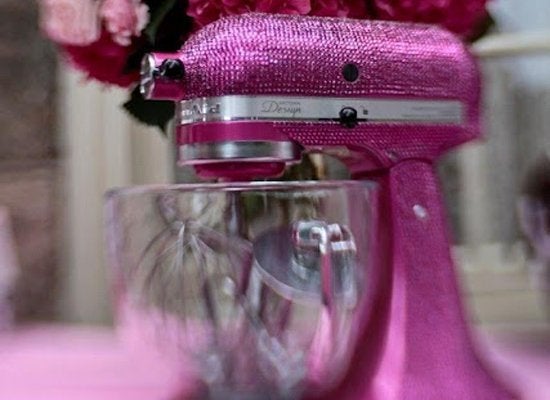 Tricked Out Stand Mixers
Popular in the Community