Forget buying your kitten fake mice, laser pointers or string. Just show it a full-grown peacock displaying its feathers -- that's all the kitty toy it'll ever need.
For proof, watch the video above to see a 5-week-old kitten bravely pawing at a peacock's feathers like they're playthings.
The bird looks 100 percent annoyed, so it's a good thing a human is keeping a watchful eye on the kitten.
Though the video is from 2010, we still love to see animals of different species curiously (and safely) interact.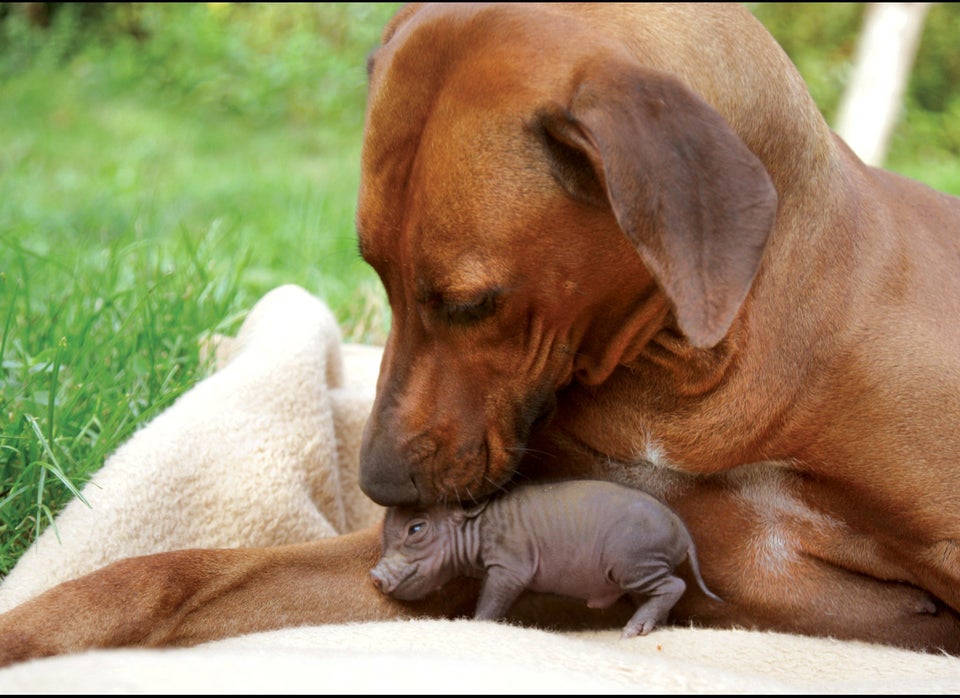 Unlikely Animal Friendships
Popular in the Community