Waffle, Pancake, Muffin, Hash Brown and Biscuit are a group of month-old kittens known as the "breakfast bunch."
Their names speak to hearty meals, but these tiny ones -- whose mother couldn't nurse them for medical reasons -- are still getting all their nutrition via liquid.
That where their human foster mom, Sam Querry, comes in.
She provides bottle meals to the kittens every few hours -- a task that doesn't end at night. Querry doesn't mind the schedule too much, though, especially when she gets to see things like this:
Waffle really enjoys her feeding
"I love that I get to see it every day!" says Querry, who also shares her home with Petunia the hamster and Rigby the cat. "Whenever I've bottle fed kitties, they wiggle their ears. It never gets old how cute it is."
The feeding routine will continue until a couple of weeks from now, when the kittens move on to solid food. At that point, their ears may no longer dance around in quite the same way, but Querry says she also loves when her fosters have grown up from being "dependent little things into the kitten phase where they can eat on their own and are really playful and snuggly."
A few weeks after that, when the kittens are at least 2 pounds apiece and have been spayed or neutered, Waffle, Pancake, Muffin, Hash Brown and Biscuit will come available for adoption.
And that part is even harder, and even more rewarding, than all the rest of it.
"It's hard to let them go because you do become attached to them really fast," Querry says. "However, knowing they're going to a great forever home where they'll get lots of love is comforting."
And get in touch at arin.greenwood@huffingtonpost.com if you have an animal story to share!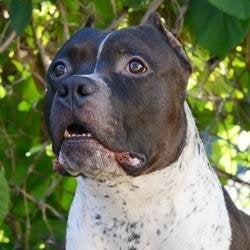 These Shelter Dogs Need Homes!
Popular in the Community