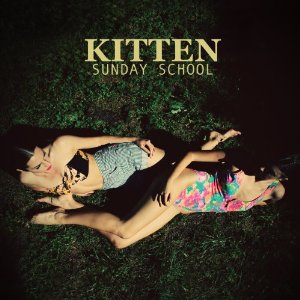 This Kitten's got pop/new wave/indie claws. Chloe Chaidez was 11 when she was onstage with Conor Oberst and Midlake, 13 when she decided to move on from Wild Youth to start the band Kitten, and 15 when her impressive debut EP Sunday School was released. The EP was mixed by Gavin Mackillop (PIL, Echo and the Bunnymen, The Church), and Kitten was recently hailed as "The Best New Discovery of SXSW" by SPIN.com.
Check out Kitten's Sunday School streams...
Facebook:
http://www.facebook.com/KittenBand
Website:
kittentheband.com/
Itunes:
http://itunes.apple.com/us/preorder/sunday-school-ep/id397347378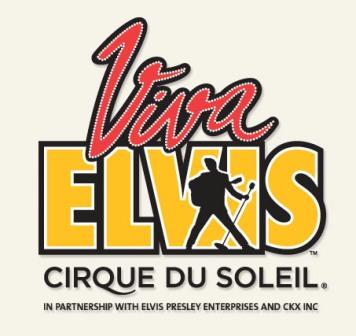 Viva Elvis, and here's why...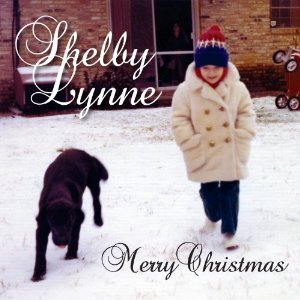 A Conversation with Shelby Lynne
Mike Ragogna: Hi, Shelby.
MR: Thank you for visiting solar-powered KRUU-FM here in the Midwest.
SL: That's pretty cool. Congratulations on a cool station!
MR: Shelby, you have a new album called Merry Christmas.
SL: Well, I did that in June, so it's that old story about if you want to have a Christmas record out, you have to do it in June, and it's true, it really is true. I did that, been touring a lot, I'm starting to write songs again for some new things, and I'm very excited about a project I'm going to do with my sister Allison Moorer, possibly next year. She and I are going to go out this year and do some tour dates.
MR: That's beautiful. Have you ever done that before?
SL: No, we haven't. We've been putting it off for years until the right time, but we feel like the time is lining up for us now, so we're excited about doing that.
MR: You debuted your tour in San Francisco, at the Hardly Strictly Bluegrass Festival, very nice. Did you and your sister make music together when you were younger?
SL: Well, we always sang. It was a natural thing for us to just sing. My sister, mother and I would travel to school in the car and just sing. We either didn't have a radio that worked or we just enjoyed singing, and it passed time, so that's where we really honed our harmony talents and learned parts. It wasn't just a decided factor that, "Oh, maybe we want to sing." We were lucky in having the ability to do it, and it was just natural for us to do so. So having it be a grown-up fantasy come true, and to be able to sing professionally is a dream come true for us. Also, we get to be together now, so it's great.
MR: Nice. Kind of like Heart.
MR: Just to clear things up, did you grow up in Virginia?
SL: No, I grew up in Alabama, but I was born in Virginia, on the Marine base there.
MR: Okay, what was childhood like as far as music goes? What got you into it?
SL: Well, it wasn't really specific artists, it was just the music. There was always a guitar lying around, and like I said, it wasn't getting into it, it was just what we did. It's hard to explain it, but we just oozed music. I was a terrible student because all I thought about was music, so I've pretty much spent my entire life with a song in my head.
MR: I think you had about five albums before what might be called your "landmark" album, I Am Shelby Lynne, right?
SL: Yeah, I had five albums in Nashville that I put out, and they did alright. But I never had a big record by any means. I just pretty much made records from the time I was eighteen on, and I'm still making them. I'm glad to still be at it and working here, it just feels good.
MR: How did you get "discovered?"
SL: You know, out of determination--just sheer determination. I feel like I spent my whole life trying to get to Nashville and get somebody to hear me. There used to be a Nashville television network that is long since passed with a program called Nashville Now, and through many hands and a cassette tape, I wound up on there and got offered a record deal. That was back in the day when you could still do that and everybody still wanted a record deal. That was a totally different time, twenty years ago. It's amazing how different things are.
MR: You won a Grammy in association with the I Am Shelby Lynne album, right?
SL: I did. I won for Best New Artist in '00 even though I'd been around for thirteen years before that. I'm still glad to have the Grammy, and I hope to one day get her a partner.
MR: (laughs) Maybe it will happen with Merry Christmas.
MR: I'm always amazed when I look at artists' histories and see some of the cool things they've done. You, for instance, were on the Forever Cool album with Dean Martin, singing on the song "You're Nobody Until Somebody Loves You."
MR: I remember music man Rob Christie was involved with that one. You recorded your track in Capitol studios, right?
SL: Yes, produced by Phil Ramone and recorded by Al Schmit. It was a wonderful opportunity, being a Dean Martin fan. I already knew that song from my childhood, it was the kind of music we grew up on, and I was a big Dean Martin fan anyway. They had it set up, I walked in, put on the headphones, and there's Dean, so I sang my ass off, and that's it. It's a little part of history, and I love that I'm a part of that record.
MR: You also had a song in Bridget Jones's Diary, right?
SL: Yeah, long ago. That was a record label thing. I didn't really have much to do with that, you know? That's just one of those marketing tools.
MR: So, they submitted it to the director, or whatever?
SL: Yeah, music people. There's a whole line of people involved with film that you wouldn't believe, and they have nothing to do with who makes the movie.
MR: Speaking of Phil Ramone, you teamed up with him on the album, Just A Little Lovin', the Dusty Springfield tribute, right?
SL: Yeah, the great Phil Ramone--a wonderful producer and an excellent friend. I felt like it was time to do a cover record. After eighteen years in the business I'd never done a cover record, and at the same time, I got to honor one of the great singers of pop music. So, I killed two birds with one stone, and got Phil Ramone to do it. It was a great five days of recording at Capitol studios, and those are amazing songs. The hardest part was choosing the material.
MR: You sounded like you totally identified with Dusty. Was she one of your favorites?
SL: Not really. I admire Dusty, and I love her voice, as we all do, but I didn't come to know Dusty until really late in my career. The songs, more than anything, and the fact that I got a chance to sing those songs, was the wonderful part.
MR: In the past, we've spoken about Tears, Lies, And Alibis.
SL: Yeah, a great record.
MR: Let's go into that again for just a little bit more. It's had some time to become a fixture, and you've toured to support it. After all this time, do you look at it now and think of changes you would make?
SL: No, I don't look back. It's just like in life--once something is done, why think about it?
MR: You were associated with what was to be a John Lennon tribute back in '01, right?
SL: Yeah, I was. I was asked to perform at what was originally planned to be a John Lennon tribute, but then 9/11 happened, so they kind of turned it into a celebration of New York, which was great. It was a beautiful night.
MR: What song did you sing?
SL: I sang "Mother," which I recorded on an album several years ago. It's one of my favorite Lennon tunes.
MR: In a way, it kind of cements a little connection to John Lennon.
SL: Well, as just a fan. I really appreciate John's honesty, and his integrity as an artist--never compromising who he was, or his thoughts or feelings to sell records. He just said what was on his heart, and to me, that's the most important thing about being a writer--bearing your soul and not holding anything back.
MR: Yeah, those early albums especially seem to be such works of art as opposed to works of commerce.
SL: I think that's the most important thing about music. People know the difference. People know when you're not speaking your heart.
MR: Exactly. Hey, going back to your tour with your sister, are you thinking about recording an album with Allison?
SL: Yes we are. We're just in the thoughts and talking process right now. We are at the very beginning stages of the discussion, but there will definitely be an album in the future.
MR: Very cool. I have a mischievous question for you, which is--brace yourself. I know you read the news because we've had discussions like this in the past, but what's got your eye lately?
SL: Where do you want to begin?
SL: You'll have to be more specific, man. I've got a lot of thoughts about what the world is going through.
MR: What concerns you the most?
SL: I don't know. I think we have a situation where politicians want to get elected, and they don't really care about what the issues are. That's what really weighs on my mind. I love my President, I think he works very hard, and I wish he didn't feel like he didn't have to be on the campaign trail, but still.
MR: Although, my personal opinion is, I wish he had gotten in front of the camera every week, like Bush did, to put a face on what's going on in government. My fear is that people have thought he wasn't doing anything because he wasn't in front of the camera frequently.
SL: Well, I feel the opposite. I feel like if I see him on TV anymore I'm going to go crazy. I don't even know where you get that.
MR: (laughs) Well, it did seem like it amped-up for the campaign season, I'm with you on that.
SL: I feel like I've seen more of Obama on television than any other president I've ever seen, please.
MR: Well, of course, the other side of the aisle wanting to repeal what they're calling "Obama-care" as soon as they gain power again is scary.
SL: Well, after all that hard work, if they want to focus on repealing something that is very necessary, go ahead. It's another waste of money and another waste of time.
MR: Well put. And with the whole Tea Party thing, I personally have no idea what they want other than no government.
SL: Yeah, well you have to have some government. That's what Medicare is, that's what Social Security is.
MR: And that's what paving your roads is.
SL: That's right. We have to have government. We have to pay taxes and we have to have government.
MR: I suppose if you have to demonize something, you demonize something that doesn't have a face to it, and seems God-awfully big, you know?
SL: Yeah, it can get you bogged down. But the thing is, we all just have to try to accept one another, try to keep our personal beliefs out of it, and let everybody be "to each his own," you know? We live in a world where everybody is so skeptical and scared, and I don't think it's supposed to be that way. That's why I'm so glad to be a musician--I can sing every night, and no matter what church you go to or who you vote for, music truly will bring us together, and that's what I live for.
MR: Very smart. You've had such a wonderful career to this point, is there any advice that you'd like to give to new artists?
MR: (laughs) Okay, do you think they just need to sort of find out on their own?
SL: No, I don't give advice. My path was my path, and their path is their path. All I can do is say, do what you want to do, and don't do what anybody else wants you to do.
MR: Well, that's good advice, right?
SL: Well, you didn't hear it from me.
MR: It's always so nice to talk to you, Shelby. Thank you so much for joining us here for The Huffington Post and at Solar-Powered KRUU-FM.
SL: Well, thank you for having me. It's always good talking to you too. It's good to talk about music, and it's also good to be asked sometimes what you think about the world. Often people say, "Oh, shut up and sing." Well, I do care about my country, and I do care about who's running it, how it's being run, and what the world consists of out there because if you have the authority to pull the lever and vote, then you have the authority to have an opinion.
MR: Yeah, absolutely. You know, I interviewed Courtyard Hounds, which, of course, features Martie Maguire and Emily Robison from the Dixie Chicks. We discussed how the whole "shut up and sing" thing didn't really work for them either.
SL: Well, that's a shame. I don't think that it should be exploited by any means. But I think you have to have a little tact, and if you want to talk, you have to be able to hear the repercussions
MR: Exactly, and that's not to say that they weren't aware when they were expressing their point of view, that there could be repercussions. I just think that they didn't have any idea what was going to happen.
SL: Obviously not. I think the worst thing they ever did was apologize for it.
MR: There you go. Then again, they sort of didn't, and then they came out with an album who's title track said, "We're not apologizing." Again, Shelby, this has been a great conversation, and whenever you release your next album or whenever you just want to come talk about whatever you want, it's always lovely talking to you.
SL: Thank you so much for your time, and I hope to see you all out there. We'll have to get there sometime soon, you all have some good festivals out there in the summer. Maybe my sister and I will get out there.
MR: Absolutely. We're in Fairfield, Iowa, and if the closest you get is Des Moines or Iowa City, you just let us know.
SL: Congratulations on your solar-powered station, I'm all for that. I think every radio station should be solar-powered.
MR: Thank you. You know, it's amazing to me that, at least in the Southwest of this country, everything isn't operating on solar power.
SL: That is brilliant. We should make use of our gorgeous country's natural resources, I believe in that one hundred percent. Thank you for your time, man.
MR: Yeah, thank you very much, Shelby.
Tracks:
1. Sleigh Ride/Winter Wonderland
2. Ain't Nothin' Like Christmas
3. Christmas Time Is Here
4. Silver Bells
5. Christmas Time Is Coming
6. O Holy Night
7. Santa Claus Is Coming To Town
8. Xmas 5:16 $0.99
9. Rudolph The Red Nosed Reindeer
10. Silent Night
11. White Christmas
(transcribed by Ryan Gaffney)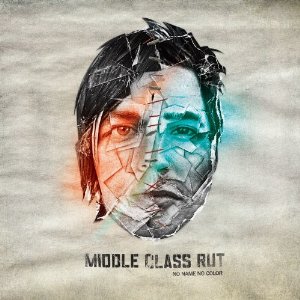 A Conversation with Middle Class Rut's Zack Lopez
Mike Ragogna: Hello, Zack.
Zack Lopez: Hey how's it going?
MR: I hear good things about you. You are from Sacramento?
ZL: Yes. We are both from Sacramento.
MR: Yes. You and Sean Stockham, the drummer. You recently had a lot of airplay with a song called "New Low."
ZL: Right. They were playing it quite a bit here. It kind of existed in its own bubble here in Sacramento which we are trying to pop and get it out. But, yeah, they had heavy support for this band for a long time.
MR: Nice. Now, you guys go way back to the group Leisure.
ZL: Yeah. That was the first band that Sean and I started out of Sacramento 15 years ago.
MR: And you were on the DreamWorks label?
ZL: Yup. We got signed to DreamWorks in that band.
MR: So, what's the evolution, let's get the history lesson. Where do we go from Leisure to Middle Class Rut?
ZL: Leisure was our first project and I think throughout, we had a total of six or seven different singers. So, each time we would get a singer, we would actually record music, release it, get in the scene, play shows. But then, each time, it would just fall apart. So, we did that for a long time, and then we got the record deal, got another singer, and then the whole thing fell apart and went nowhere really fast. This band kind of came out of the first time Sean and I started playing together after taking about a three year break or so and not even thinking about hanging out or playing music. We kind of came back together in the same practice space and started jamming together, and we built this band from there.
MR: Nice. Does the album title No Name, No Color come from any specific lyric or from a concept?
ZL: It was the name of an old song that we wrote a while back that had a title that stuck around in my book. When it came time for looking for titles, I had always been logging-in potential titles, and this is the title that won the lotto and we ended up using it.
MR: Your last releases weren't full albums.
ZL: We self-released two EPs by ourselves independently and once we got picked up by the label we are on now, we released a third EP. So, we have three EP's out, a couple of seven inches. This is our first full-length album.
MR: Your approach to this record sounds a little different.
ZL: It is kind of the way that we do things in general. We came from a time where you are spending a lot of time in the studio, overproducing things, tuning perfectly, people looking over your shoulder to make sure you are doubling your guitar exactly right. Kind of a non-organic way of doing things. I think we knew with this band, we were going to go the opposite route. Sean became a pretty good engineer over the past couple of years, so we record everything ourselves. We essentially have the mic's set up at all times, so if we are writing a song--once I know I have all the words I need for it and the melodies--we just kind of lock it in and record it right there on the spot, then just go back to writing. So, we are kind of constantly balancing and going back and forth between writing and recording, I think, whether it's for our release or not. We are just stockpiling in the event that we need to release something.
MR: You have influences that seem obvious like Rage Against The Machine and Jane's Addiction. Are there any other acts that have been either influential or that you guys are really crazy about?
ZL: What we listened to when we were younger is night and day to what we are listening to now. I think when we were younger, that kind of thing kind of sculpts who you are as a musician. I think as you get older, you're not necessarily influenced by whatever you're listening too, it's just kind of what you're listening to. It's kind of like when you are growing up, your personality is already shaped and once you are an adult, you don't change a whole lot from then on. We grew up in the '90s so we are obviously influenced by all that. We were influenced by the sub-scene, like Quicksand, and those kind of bands. We are pretty much off the radar in terms of discovering anything new or groundbreaking that we are really into, if for no other reason, that we are out of that loop...you know what I mean? There is tons of music we listen to now like singer-songwriter stuff. We are huge Dylan fans, but stuff like that has no bearing on the way that we sound.
MR: Okay, who are your heroes?
ZL: When I first started playing the guitar, Rage Against The Machine was a huge influence just in terms of a band with crazy energy that I couldn't get enough of. I discovered them at a time when I remember going to the store...you know, I have this tape and no one had even heard of them and they were really hard to come by and I remember being obsessed with that band. They are a super simple and raw band, that was a huge influence. In terms of singing, I didn't even start until this band, so any influences that come out just happen to be how my voice sounded. I haven't really been singing for longer than four or five years now. Back when I was listening to bands like Jane's Addiction, I loved all that music but it is just a coincidence that when I open my mouth, it happens to be a high voice.
MR: It's also interesting that the band has had six singers.
ZL: Yeah. We joke about how it took us a long time to come to that realization.
ZL: We just finished touring with Filter in the States, then we went to London to do a BBC session over there. I just got wrapped up with being out for a while.
MR: I imagine you are always writing and looking at the next project.
ZL: Not so much as of recently in the past month or two because the only time we are able to do that is when we are touring hardcore. I think over the summer when we were trying to wrap everything up, I put together tons of songs. We are already writing stuff. We don't necessarily put it into any category, like this is going to make a second record, we already have a bunch of stuff to pick from. As long as there is stuff to write about and the inspiration's coming, we are trying to get everything out in case it goes away at any point.
MR: What would be your choice of a Middle Class Rut theme song for any movie or television series?
ZL: Oh man that's tough. I wouldn't even know where to start. I'm not sure, man. I have been living in a van for the past four weeks, so I haven't really seen any television or watched a movie. My brain is fried on that end of things you know.
MR: I got it. How an act usually discovers such things is when your manager, record label or publisher calls you and says "Oh, by the way, we got you on etc., etc."
ZL: Yeah, it's a lot easier to have something presented to you and you can say it's a horrible fit, no way, you don't want your music associated with a hamburger commercial. It's way easier than trying to conceptualize something to have an opportunity brought to you and then just screen it from there.
MR: What advice do you have for new artists?
ZL: Just write good songs, that's all you can do. You can find all these tricks to try and pull--online exposure or trying to get on a certain show. It all boils down to do you have good songs that seem to find their way to the right people. That's all you can really do. Find opportunity along the way. If you are writing good music, people are going to gravitate towards it, and you are going to get opportunity because of that.
MR: Any other words of wisdom before we end?
ZL: Come out to a show and come check us out on tour.
MR: Thanks so much, Zach. 

Tracks:
1. Busy Bein' Born
2. USA
3. New Low
4. Lifelong Dayshift
5. One Debt Away
6. Are You On Your Way
7. Alive or Dead
8. I Guess You Could Say
9. Sad To Know
10. Dead End
11. Thought I Was
12. Cornbread
(transcribed by Erika Richards)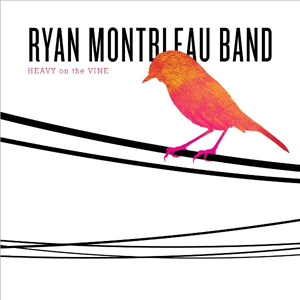 A Conversation with Ryan Montbleau
Mike Ragogna: Ryan, you have a new album called Heavy On The Vine that was produced by Martin Sexton, and this is your 6th album.
Ryan Montbleau: Yeah. I started making records around 2002. I like to think they keep getting better.
MR: What did Martin Sexton bring out in you?
RM: Well, what was interesting was that he was a huge influence on me from early on when I was first starting to make records. Martin Sexton was one of my biggest heroes, so now it's come full circle. In this record, I think he did a really good job of getting us to ease up and getting us to sound like ourselves and play the best we could. He kind of freed things up. On previous records, we tried to make everything really airtight, and I think he freed it up and let us sing and let it sound as much like as ourselves as we could.
MR: Who are the writers that influenced you?
RM: Well, like I said, Martin Sexton was a big one. As far as writers, I always loved Paul Simon. As far as straight writers, I love Greg Brown, and Deb Talan from The Weepies has always been a big influence. But I'm also influenced by a lot of other artists, kind of like everybody. I would say though Paul Simon is a big one.
MR: Your song "I Can't Wait" seems like it has a little Paulie in it.
RM: I mean, I hope so. I hope it's in there without ripping him off. He's definitely been a big one. A lot of his stuff sounds so conversational when it comes out, but so much work goes into those words in just making them perfect. He is such a master at presenting these images that in the songwriting process, he presents them for you and your mind can run with them. I think, in the past, I may have been too literal with sort of saying exactly how I feel or even bordering on telling people how to feel. I think as I go, I'm trying to whittle it down and do as Paul does and try to present more images for the listeners mind to run wild with.
MR: You have a song called, "More And More And More" on Heavy On The Vine. It's a fun slam on commercialism and a little bit of a treatise on, well we kind of all want what's on this shopping list.
RM: It's funny, we were on the road in Atlanta, and I slammed my finger in the car door of our van. So, it was four in the morning and it was right after a gig and I just got my GPS and found the Walgreens right down the road from wherever I was in a neighborhood I didn't even know just to buy some Ibuprofen to get the pain down. It just got me thinking about the neighborhood I was living in at the time. I would go to this huge drugstore all the time and it was right across from this other huge drug store right across the street. It just made me think about how much stuff we have. It almost just makes it harder to choose sometimes. So, I just started sketching it out right there in the van.
MR: You are Massachusetts-born and you have a little history there. Can you give everybody an update on the Boston scene in which you played up until your first album.
RM: It's funny, I'm never home anymore. I'm always on the road. People ask me about the Boston scene and I'm like, I don't know, I hear it's pretty good. Yeah, I grew up north of Boston in Peabody, Massachusetts, in the suburbs. A lot of our band grew up outside of Boston. I basically went to college in Philly at Villanova and I got out of there in '99, and that's when I decided to do music. So, I came home and got a job at a club in Cambridge at the old House of Blues. That's really where I started. I really didn't know that I wanted to make music before then, I was 21 when I decided. I think the best part of Boston are these little hole in the walls. You have to hit them on the right nights, and if you do, there's so much music going on in Boston. There's so much happening, you just have to go find it. So, that was the beginning of that for me. I worked in the club for a couple of years and saw what went on. I started playing during that time a lot and I just kept taking any gig I could get. Bars, coffee houses, and sports bars. I even played TGI Fridays and in the street. So, it was cool to see. Boston is a pretty culturally rich place--a lot of music, a lot of musicians, it's a really great place to learn. Ever since then, I've been on the road constantly. It's hard for me to comment from New Mexico on Boston, but I'm sure there's some great stuff going on there.
MR: You also won The Boston Music Award?
RM: I did. I got nominated once and won another one. I got Best Local Male Vocalist a couple of years ago. It's cool that they do those things. I got a trophy. It's shiny and I have it at home.
MR: You don't take it on the road with you?
RM: No, though I want to. I want to put a chain around it and wear it as a necklace. It looks like a big Grammy in the shape of a B. It's really nice. You don't get many trophies in this line of work, at least I don't. So, it was kind of nice.
MR: You cross genres quite a bit on this record. I can think of one song in particular--"Songbird." It's like reggae meets country. When you were recording with Martin, how did the sound and the arrangements come about?
RM: Well, he had ideas. What he wanted me to do was to make solo acoustic, really stripped-down demos of all the songs I had and sent them to him, which I did. Then he picked out the ones he liked the most and had ideas for arrangements. "Songbird" was already a song that we had been playing as a band and playing out. It had a pretty strong arrangement on its own. To me, it was a reggae tune and to all of us, it was, and we sort of had the arrangement down for the record for that song. Martin's idea for that song was more of a Jack Johnson-type acoustic kind of thing, which we never really did because that was a song that the band already really had a strong arrangement on. Once we played that for him, he liked that just as well, so we went with that. But on other stuff like "More and More and More," we had never played it that way. We kind of had a long day in the studio, and we had recorded a different version of it and he had us go in there and try a Rolling Stones goes to Nashville version of this. We were like, "Okay, whatever this is, it's stupid," and we just went in there and did it. That is the one that ended up on the record, so he had great ideas like that which would sort of take us out of our own element.
MR: I wanted to get to "Fix Your Wings." You added those great wiseass, gospel-ish background vocals.
RM: Well, the gospel choir was a lot of Martins idea. He does that a lot on his own records where he sings his own background vocals and he has different groups that he creates just using his own voice. He has the cowboy trio and the gay men's choir and just some funny stuff he can do with background vocals. He had us go in there and do this gospel thing.
MR: And then there's the instrumental, "Hands."
RM: I was really proud of that one because that was all the guys. The band just wrote that song on their own and came up with the arrangement and did it. I love that stuff.
MR: Which introduces the song "Here et al."
RM: Yes, which was always called "Hear It All," but "Here et al" made sense too, so I changed it. I figured it kind of gave it a little bit of an interesting twist.
MR: Back to touring for a sec. What's it like touring as hard as you guys do?
RM: It's pretty intense. It's pretty great, but it's pretty intense. We have been doing around 200 shows a year for the last seven years. We tour as much as anybody else I know. We play a lot. I mean, it's been great. It's made us gel as a band, and it makes you hear things that you've never heard before when you play with the same people night after night, year after year. It's been great and it's something that we've needed. We also run the risk of kind of burning ourselves out or not spending enough time on the writing or the recording as we'd like. You're always trying to find this balance. That was actually a part of the title of this new record, Heavy On The Vine. I like to give the records titles that relate to the material, but also reflect where we are as a band or where I am in my career. That's why I called the first one Begin because I was like, alright, it starts here. Heavy On The Vine is this latest one. We've been at this for so long now for a fair number of years, playing so much together. It gets intense and it gets heavy sometimes. At the same time--I know it sounds kind of corny--but we keep ripening, we keep getting better, and we all want to get better. And we are like a ripening fruit. So, Heavy On The Vine is that. We are just kind of sitting there heavy and fully-grown and ready to drop into something bigger.
MR: So, you've just finished promoting this album. You're thinking of the next album, aren't you.
RM: I am, yeah. It tends to happen. You get this big burst at the end of trying to finish a record and then it frees you up for new stuff. At soon as we finished this, I started writing a bunch of new songs and some old ones that I hadn't finished. I've been doing a little bit of co-writing too. I'm already dying to make the next one. Early next year, we are taking our first break in a long time and then planning on doing some more touring. I'm definitely looking forward to recording some more. I feel like we keep getting better and better with the records we make.
MR: What is your advice to new artists?
RM: It's funny now. Sometimes, I'm the guy that people ask advice from, and that kind of blows my mind. I feel like the little pipsqueak at the end of the totem pole trying to talk to the big guy. We've definitely made some progress, I've definitely made a career. The only way I know how to do this is how we've done it, as far as building a career--just building it one room at a time, playing shows and playing out. It's hard to get your foot in the door at first, but it doesn't take long before you can get a lot of gigs and do them. You just have to really want to do them. So, I tell people get out and play. If you can only get a crappy gig in the beginning, go play the hell out of that crappy gig. As far as recording, it's kind of the same thing. You've got to go and do it, you have to make something happen. With as much touring as I've done, I haven't spent as much time as I would have liked on some of the records. We just had to get them done early on because we had to go on tour. It's good when people can take their time on it too. The bottom line is if you want to go out there and make music, then you have to just go out there and do it.
Tracks:
1. Slippery Road
2. Songbird
3. I Can't Wait
4. Fix Your Wings
5. Carry
6. Chariot (I Know)
7. Hands
8. Here et al.
9. Love Songs
10. More And More And More
11. My Best Guess
12. Stay
13. Lonesome Serenade
14. Straw In The Wind
(transcribed by Theo Shier)
Calling all HuffPost superfans!
Sign up for membership to become a founding member and help shape HuffPost's next chapter