Four fuzzy, black-and-white kittens who fell through a collapsing ceiling during Hurricane Michael are now being bottle-fed and gaining strength so that they can find permanent homes.
ABC News meteorologist Rob Marciano was reporting in Panama City, Florida, on Thursday when a local resident who rode out the storm led him to the young felines, who were nestled together in the debris of her storm-damaged house. The kittens had fallen through the ceiling when it collapsed, she told him.
They said they had no idea where the kittens came from.
"These kittens fell out of the ceiling and into the kitchen," said Marciano in a video clip as he stroked the small animals. [The homeowners] didn't even know that they were alive up there."
He said Friday on Twitter that he has been back to the house three times, but found no sign of the kittens' mother.
Marciano helped get the kittens into the care of the Panhandle Animal Welfare Society in the city of Fort Walton Beach. PAWS Community Development Coordinator Manda Moore told HuffPost that the two male and two female kittens are around three weeks old and are in a foster home where they are being bottle-fed. The males have been named Michael and Harvey, while the girls are named Opal and Katrina.
"They are eager eaters and seem to have the fight and strength of the Panhandle," she said.
The kittens will be available for adoption in around eight weeks.
"We are very hopeful for them," Moore said.
Related
Before You Go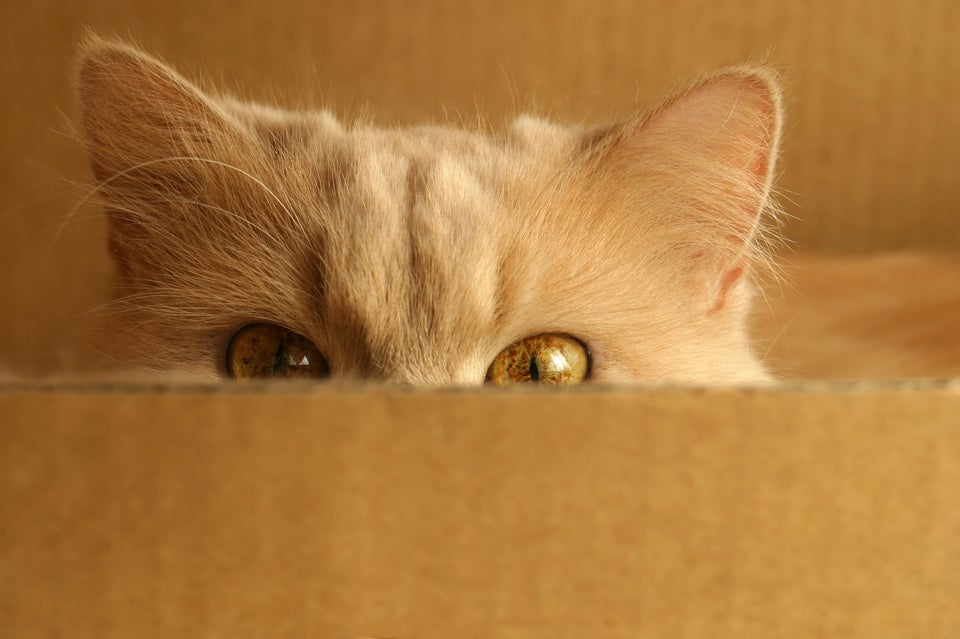 Cats In Boxes
Popular in the Community