Some things are cute. (Like kittens.) Some things are macabre. (Like dead kittens.) And some things are so equally perverse and adorable they skirt the apparently very thin line that separates cute and macabre.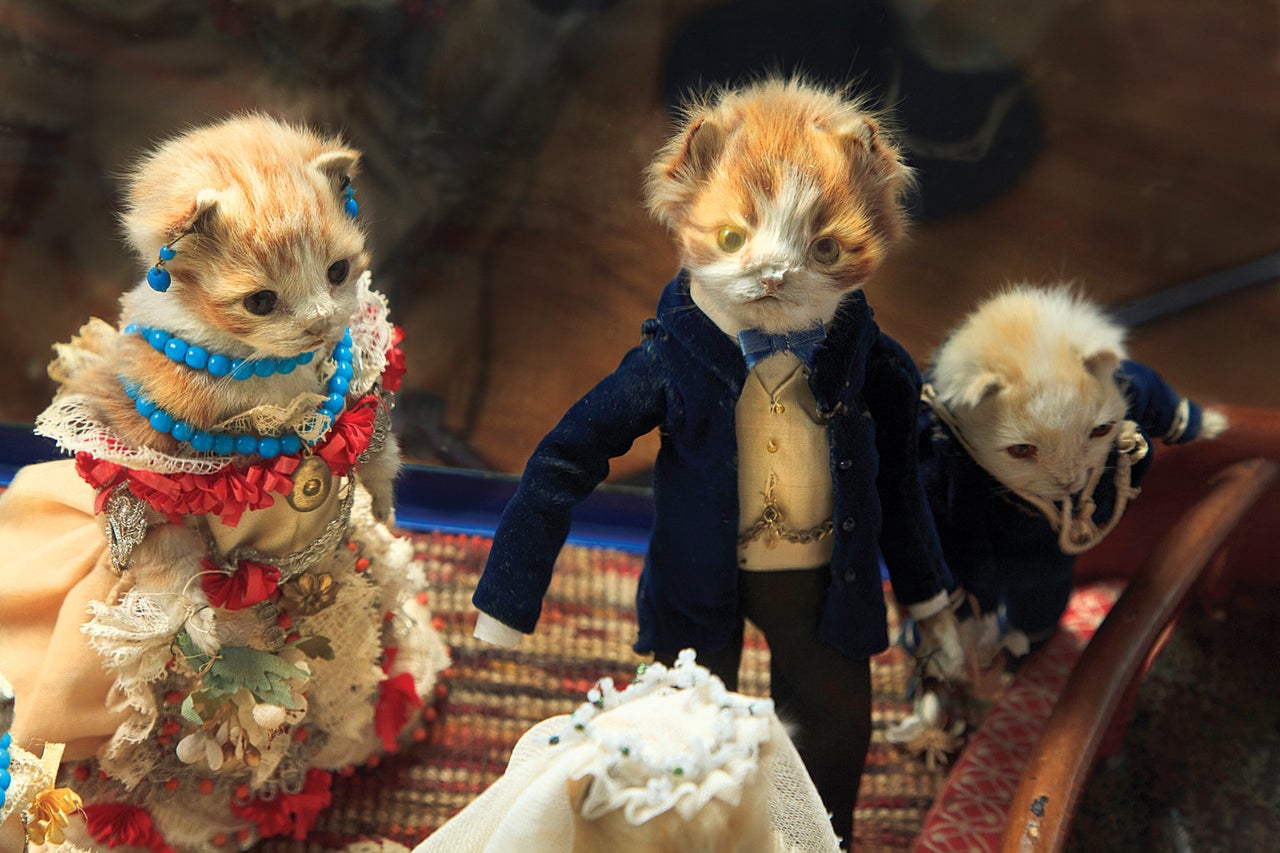 Born in 1835 in Sussex, England, Potter created "The Kittens' Wedding" over a century ago. It was the last taxidermic tableau he made before his death in 1918, showing 20 kittens, in suits and dresses made by one of his neighbors and his daughter Minnie. Unlike his previous works ― "The Death & Burial of Cock Robin" (1861), "Rabbits' Village School" (circa 1888) ― "The Kittens' Wedding" (circa 1890) involved fully-clothed animals, adorned in earrings, boutonnières, and pocket watches.
Potter acquired the feline bodies from a nearby farm, where a number of cats lived and, subsequently, procreated. While most of the birds and rats Potter treated were donated to him by individuals who'd come across their bodies randomly ― and who were familiar with his home museum of curiosities ― most of the kittens came from this farm in Henfield.
"It was customary for cat owners, in those days before the spaying or neutering of cats was widely performed, to keep one of the kittens [from a litter] and destroy the rest," The Gaurdian wrote. "The proprietors of Henfield farm donated their disposed stock to Potter."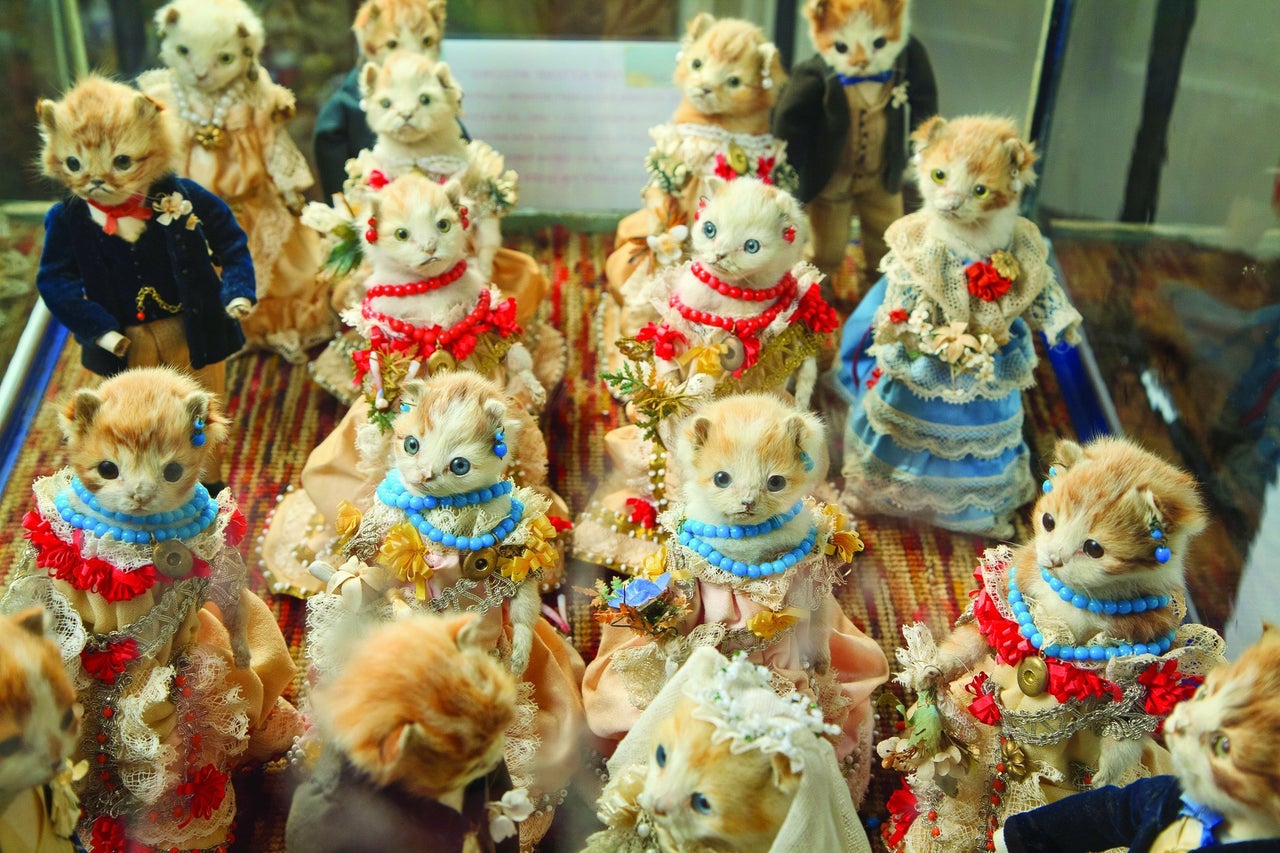 For those squeamish at the sight of carefully preserved dead animals today, consider how popular taxidermy was in Potter's lifetime. During the Victorian era, men and women were not only interested in the ins and outs of the natural world, examined via scientific specimens and anatomical renderings, but the intricacies of the life beyond our world. Specifically, death.
In the 1800s, objects known as mementos mori ― a phrase that means, literally, "remember, you must die" ― were used as artistic or symbolic reminders of the fact that death is imminent. From locks of hair worn as jewelry to death masks to post-mortem photography, 19th-century humans rarely shied away from the concept of dying; they stared it directly in the face. And they had to, when epidemics like diphtheria, typhus, measles and cholera could strike families at a moment's notice. Following in the footsteps of their era's namesake, Queen Victoria, who mourned her husband Prince Albert's death for decades, Victorians remained fascinated by death ― openly, and without shame.
Taxidermy, the act of mounting dead animals to be used as scientific models or artistic decor, was just one facet of Victorians' obsession with death. A practice that, when coupled with anthropomorphic costumes and scenes, connected the deaths of animals to human mortality.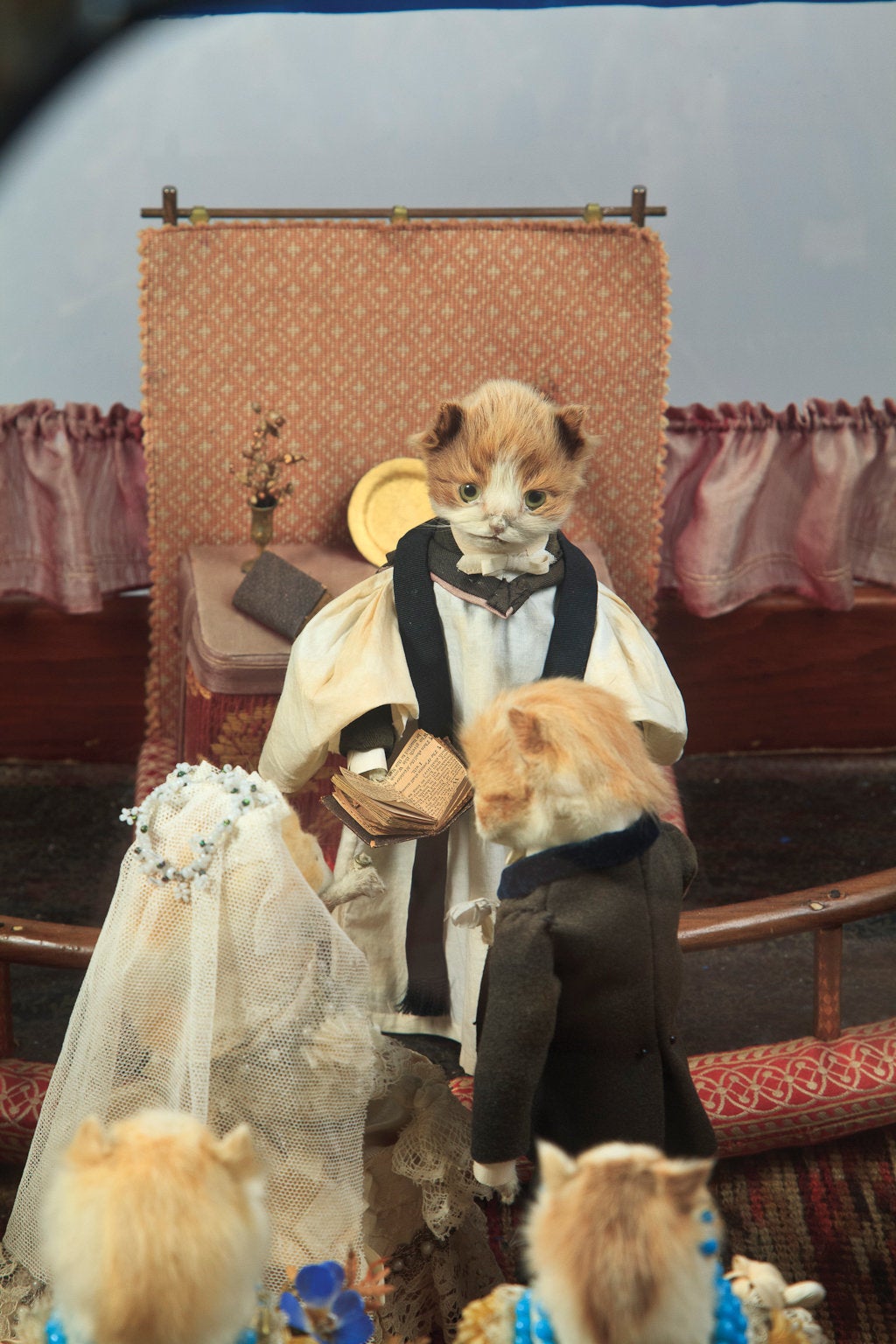 Whether you interpret Potter's work as odd or beautiful, it serves as an intriguing remnant of a time when death was boldly discussed, revered and even celebrated.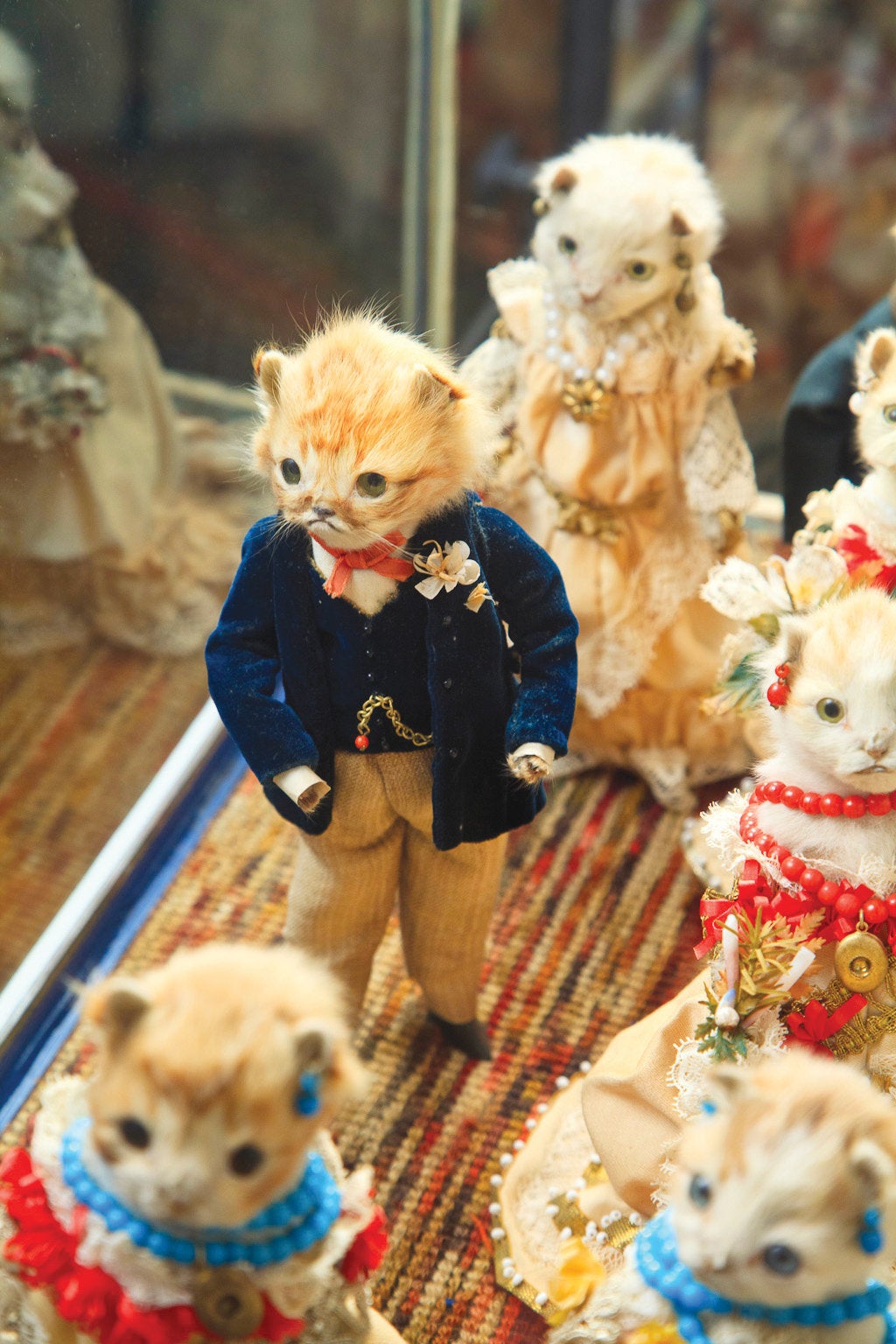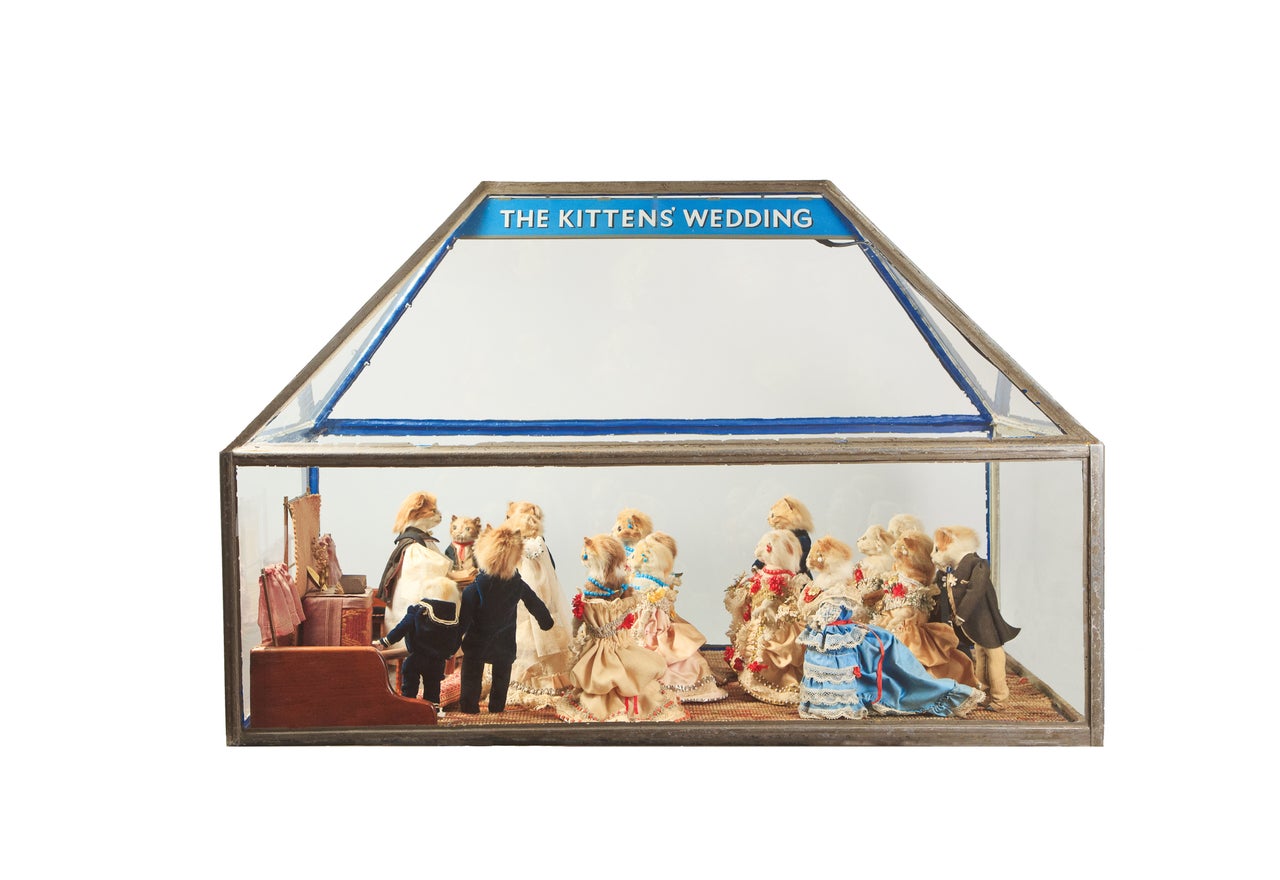 Related
Before You Go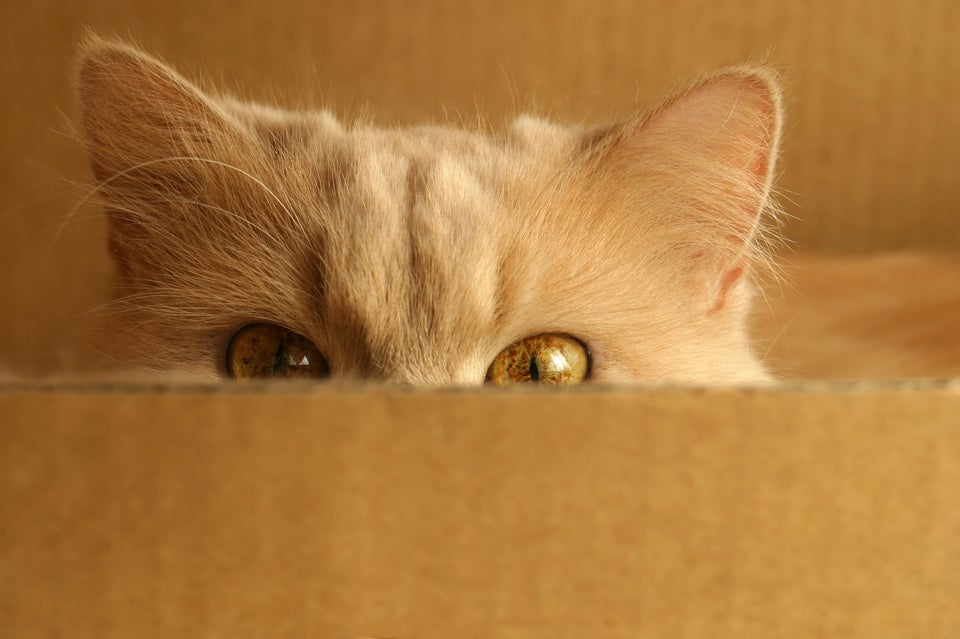 Cats In Boxes
Popular in the Community