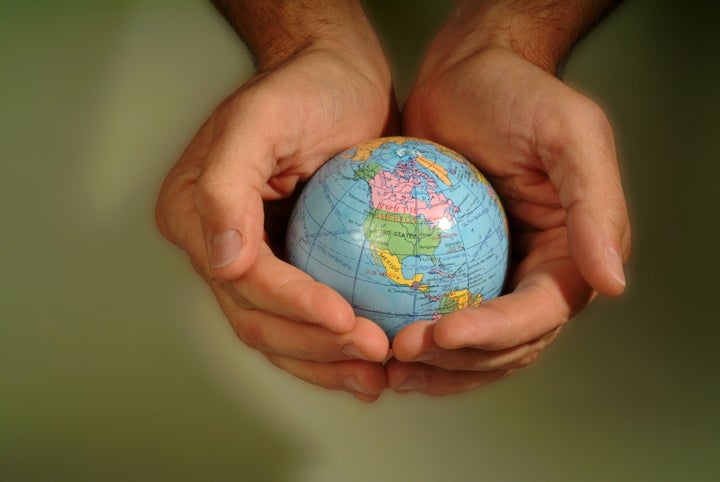 Make no mistake about about it, we can make a big difference in this world.
When I was five years old my parents took me to India for the first time. Compared to suburban Minnesota, where I was raised, it was shocking and saddening to see the depth and breadth of poverty there. Since that time, I've known I wanted to do something about it.
For many of us, global poverty feels impossibly large. With half the planet living on less than $3 a day, it's easy to get overwhelmed to the point where we fail to act. It's easy to forget the power that we have as individuals.
Almost seven years ago, Kiva launched a global experiment to crowdfund microloans for the world's working poor. This was done before Facebook left college campuses and before the term "crowd funding" was coined. At Kiva we leveraged every new technology we could get our hands on to bring crowd funding and microfinance into the mainstream. Our vision was to raise awareness and make it possible for anyone with an Internet connection and $25 to take action against global poverty.
In our first year we raised $1 million from lenders to crowdfund loans. Today, Kiva raises $1.5 million per week with a global community of more than 800,000 people supporting over 850,000 entrepreneurs in 63 countries. Arming people with an immediate way to take action, Kiva has proven again that individuals working together do have the power to make a real difference in the world.

Kiva is continuing to leverage the power of collective good and new technologies to push the boundaries of opportunity in unique ways. Kiva is innovating with new types of loans that are giving people in some of the most remote villages in the world access to clean energy, increasing opportunities for education through tuition loans, and helping to rebuild the small business economy in cities across the United States.
As an example, outside of the U.S. tuition loans are rare. For too many young people, no matter how bright and gifted they may be, access to higher education can be near impossible without the necessary financial resources. Kiva understands that access to education sits at the crux of poverty and economic advancement. That's why this year, Kiva launched its first initiative to fund student loans in countries like Kenya, Colombia , Indonesia, and South Africa.

Not only will tuition loans funded by Kiva lenders foster promising new leaders and help to lift families and communities out of poverty, they will also provide a much needed "demonstration effect." Student loans are not widely available in the developing world because there is no track record of repayments that banks and international lenders can use to assess risk. Without that track record there are no loans, without loans there is no track record. It's the classic "chicken or egg" paradox and someone has to be willing to take the next step. It's situations like this were Kiva's patient and risk-tolerant crowd funded capital can really make a difference. You can listen to Mamello and Portia, two students supported by Kiva lenders, talk in their own words about the importance of education and student loans.
Kiva has successfully provided a demonstration effect for small business microloans in several regions where previously there were none and, with a 98.9 percent repayment rate, proved that it works. A high repayment rate among students will be a much needed proof point to revolutionize access to higher education for students across the globe.
Creating equal access to education is a worldwide initiative, with a top priority to get more women and girls in the classroom. Narrowing the gender gap in education is especially important because it creates a ripple effect benefiting families, communities and countries. For every additional year a girl stays in school she yields a 20 percent increase in her future earning potential, and studies have shown that investing in education for girls can move the needle on national GDPs.
The promise of education access and women's empowerment around the world is not just in the hands of governments and humanitarian organizations. The power to help create change is in all of our hands. That's why Kiva continues to innovate, and in partnership with Dermalogica's joinFITE program is funding $100,000 in Free Trials loans, enabling new users of Kiva to direct a $25 loan to the woman borrower of their choice. Simply visit www.kiva.org/women to try Kiva out and join our growing global movement to educate and empower women.
Global poverty can seem overwhelming, but each one of us can definitely make a difference.
Calling all HuffPost superfans!
Sign up for membership to become a founding member and help shape HuffPost's next chapter