Ku Klux Klan fliers are rattling a city in Washington state, after residents found the anti-Muslim propaganda thrown in their driveways last month.
"You can sleep tonight knowing the Klan is awake!" read the front of the fliers, while the back contained Islamophobic hate speech, according to the local NBC affiliate, KHQ-TV.
In January, around 65 fliers were discovered on residents' windshields in an apartment complex in Idaho, not far from Millwood. Local authorities said no one group was singled out on those fliers and that suspects could face charges that include placing propaganda on private property charges.
Klansmen throwing fliers containing racist language is not a new concept. The practice holds some historical significance and has been a means of terrorizing communities and recruiting new members.
"It's just shocking," Deanna Cuevas, a longtime resident of Millwood, said of the most recent incident in an interview with KHQ-TV. "This has never happened in our neighborhood."
Cuevas daughter, Teresa, went around the neighborhood trashing each flier she could find.
"I did that because I don't want them to feel the same upset and hurt that I felt," she told KHQ 06. "We don't need children coming and seeing this. This is not okay. It's disgusting."
This isn't the first action the KKK has taken against American Muslims.
In 2013, an anti-Muslim terrorism plot led by a reputed Klansman, Glendon Scott Crawford, was stopped by FBI agents. Crawford scouted mosques and Islamic centers as "viable targets" for a weapon he believed could kill Muslims via radiation poisoning, according to CAIR.
Before You Go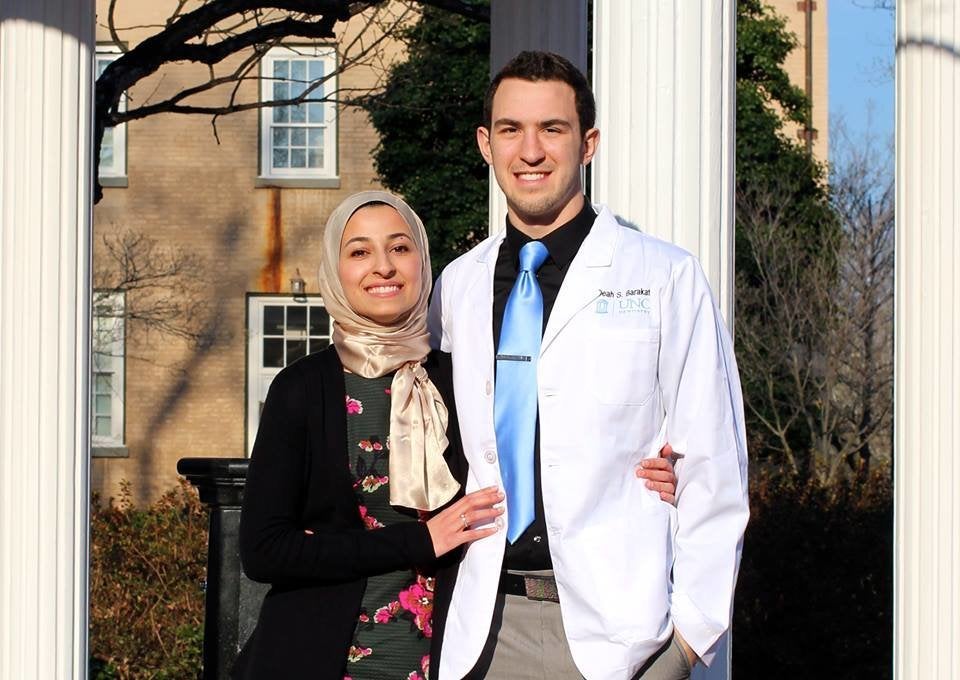 Chapel Hill Shooting
Popular in the Community