A leader of a North Carolina-based Ku Klux Klan group says he's happy a woman died during violent clashes at white nationalist rally in Charlottesville, Virginia, on Saturday.
Justin Moore, the grand dragon for the Loyal White Knights of the KKK in Pelham, said he's "sorta glad" a car rammed into a crowd of counterprotesters, killing 32-year-old Heather Heyer. James Alex Fields Jr., 20, has been charged with second-degree murder in the attack.
"They were a bunch of Communists out there protesting against somebody's freedom of speech," he added. "So it doesn't bother me that they got hurt at all."
Chris Barker, the imperial wizard of the group, agreed with Moore's sentiment.
"When a couple of them die, it doesn't bother us," Barker told WBTV. "They're always attacking and messing with our rallies."
Moore said members of his group attended the rally in Charlottesville and claimed the gathering would have been "peaceful" if "the anti-fascist and the communists" hadn't shown up.
People who call the Loyal White Knights of the KKK headquarters hear a recorded message praising Fields for "running over nine communist anti-fascists," according to WBTV.
"Nothing makes us more proud at the KKK than we see white patriots such as James Fields Jr, age 20, taking his car and running over nine communist anti-fascist ... James Fields hail victory," the recording says. "It's men like you that have made the great white race strong and will be strong again."
"When a couple of them die, it doesn't bother us. They're always attacking and messing with our rallies."
White supremacist groups, including neo-Nazis and the KKK, have largely embraced President Donald Trump and felt emboldened by his rhetoric. Trump has faced severe backlash from lawmakers on both sides of the aisle about his response to the violence in Charlottesville.
Both Democrats and Republicans have pushed back on Trump's latest comments, including Sen. Tim Kaine (D-Va.).
Moore warned that more violence was likely to follow Saturday's bloody riots.
"White people are getting fed up with the double standard set up in America today by the controlled press," Moore said. "So I think there will be more violence like this in the future to come."
A memorial for Heyer took place Wednesday. Susan Bro, Heyer's mother, spoke about her daughter's passion for social justice.
"I think the reason that what happened to Heather has struck a chord is because we know that what she did is achievable," Bro said. "Guess what? They killed her to shut her up. Well, guess what? You just magnified her."
America does not do a good job of tracking incidents of hate and bias. We need your help to create a database of such incidents across the country, so we all know what's going on. Tell us your story.
Before You Go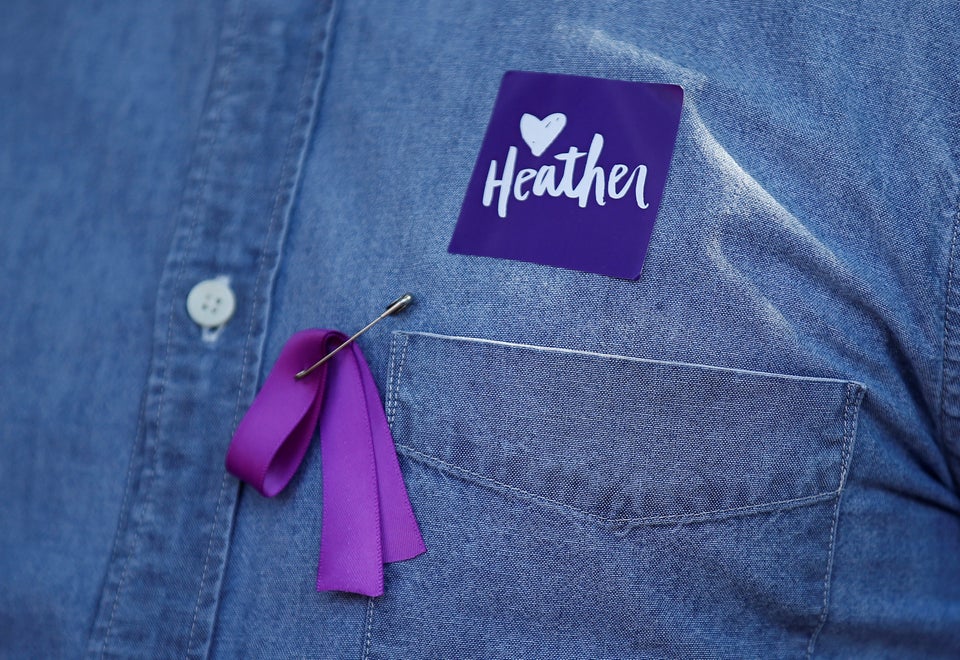 Memorial Held For Charlottesville Victim Heather Heyer
Popular in the Community