The "master race" has lost again.
A Maryland man who identified himself as an imperial wizard in the Ku Klux Klan was found guilty Tuesday of firing a gun during the violent white supremacist rally in Charlottesville, Virginia, last year.
Richard Preston Jr., 53, pleaded no contest in Charlottesville Circuit Court to a charge of firing a weapon within 1,000 feet of a school property, The Washington Post reported. He was seen pointing his gun and then firing at the feet of a black counterprotester, Corey Long, on video taken by a bystander.
Preston had originally planned to argue to a jury that he acted in self-defense because Long ― who was armed with an aerosol can that he had turned into a makeshift flamethrower ― had shot flames in Preston's direction. Long, who said he was protecting another man when he lit the spray can, is facing his own charges of misdemeanor assault and disorderly conduct.
Preston could face up to 10 years in prison and a $100,000 fine.
The violence sparked by the rally led to the death of counterprotester Heather Heyer, who was fatally struck by a car that plowed into the counterprotesters. James Alex Fields Jr., the alleged driver and a self-professed neo-Nazi, has been charged with first-degree murder in her death.
Earlier this month, 23-year-old Jacob Scott Goodwin was found guilty in the beating of a black man at the same rally. Video captured Goodwin and others beating 20-year-old DeAndre Harris in a parking garage. A jury recommended that Goodwin be sentenced to 10 years in prison.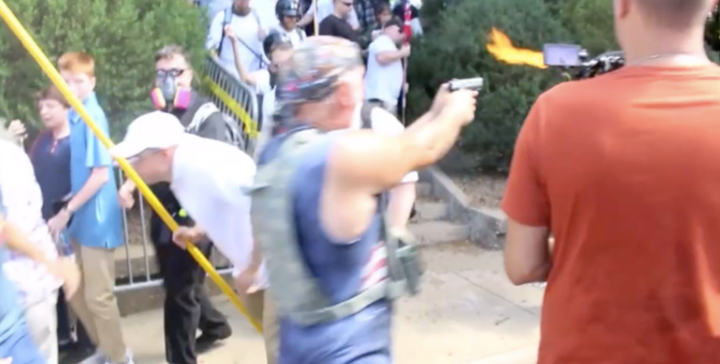 Popular in the Community