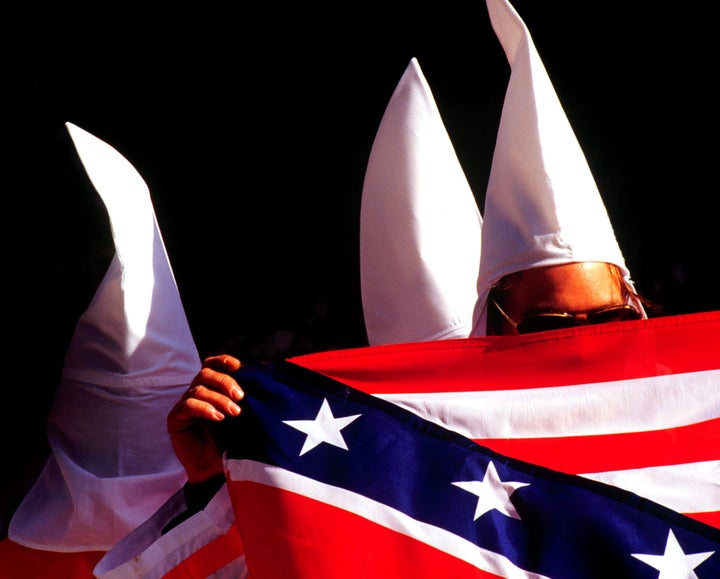 A teacher in Las Vegas, Nev. who allowed students to wear Ku Klux Klan robes in class for a U.S. History project will not be punished, the Las Vegas Sun reports.
The unnamed educator at Las Vegas Academy -- a magnet high school specializing in the performing arts -- asked students to write a paper, perform a skit or recite a first-person narrative to demonstrate their knowledge of American history. With the teacher's permission, two juniors elected to dress in KKK robes and hoods.
But things went awry when one of the students wore the costume outside the classroom, where a photograph was taken and posted online. The image quickly spread, and parents wrote letters of concern to the school.
"While the presentation was designed to highlight the atrocities committed by the Klan, and there was no intention to harm or offend on the part of the students, it was in poor judgment and inappropriate for students to go to such lengths to convey their message," Walker wrote. "We are deeply sorry for the offensive incident and appreciate your support and cooperation as we use these events as teachable moments about cultural and historical understanding."
Students, parents and teachers stood behind the educator during a school board meeting last week, arguing that the teacher was merely doing his job as a U.S. History instructor. Officials say the teacher was not disciplined, but was reminded of district policy to notify the school of "potentially controversial lessons," according to the Sun. The student has been counseled following the incident, and administrators are reviewing the school's "internal procedures."
LVA also sparked controversy in 2011 when its theater students used the N-word during a production of "Big River: The Adventures of Huckleberry Finn."
The incident at LVA comes nearly two years after a Georgia teacher similarly allowed four of her students to wear KKK robes for a final project. Lumpkin County School officials were less forgiving, placing Catherine Ariemma on administrative leave after the incident upset some black students and led parents to complain.
"It was poor judgment on my part in allowing them to film at school," Ariemma told the Associated Press at the time. "… That was a hard lesson learned."

Related
Before You Go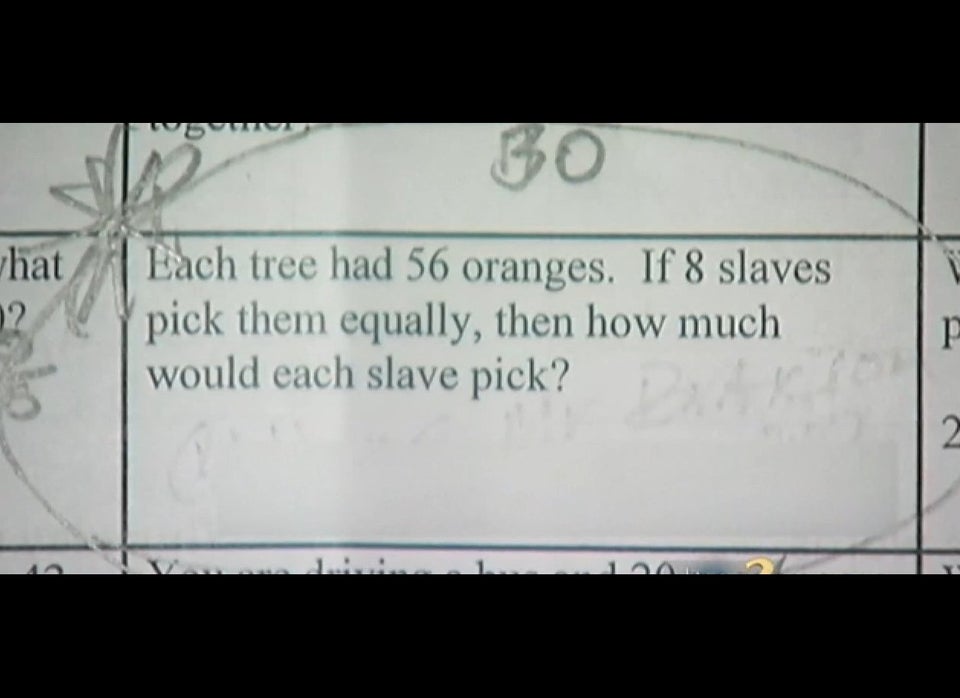 Controversial school-related documents from around the country
Popular in the Community