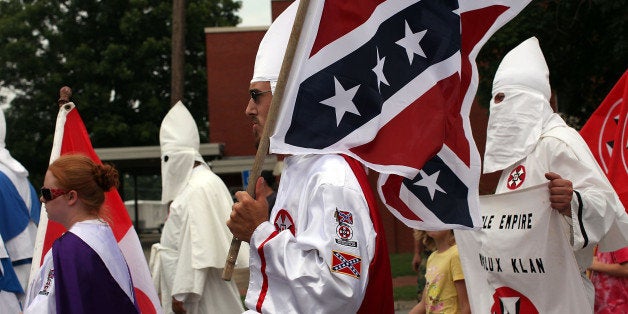 Members of the Ku Klux Klan have announced plans to rally next month in South Carolina in support of the Confederate flag.
State officials confirmed to The Washington Post that the Loyal White Knights chapter of the KKK got permission to meet at the statehouse in Columbia on July 18. The group's website says it is the largest Klan in America.
"It's part of white people's culture," he said.
The rally is set to take place just a month after 21-year-old Dylann Roof allegedly opened fire in a black church in Charleston, killing nine people. While the community continues to heal, and some family members of the victims have forgiven Roof, Spears told Politico he feels "sorry for the boy."
"I think he picked the wrong target," Spears said. "A better target for him would have been these gang-bangers, running around rapping, raping and stealing."
Robert Jones, a "grand dragon" for the chapter, told Charleston-area newspaper The Post and Courier that Roof is a "young warrior."
A representative for the Loyal White Knights did not immediately respond to a request for comment.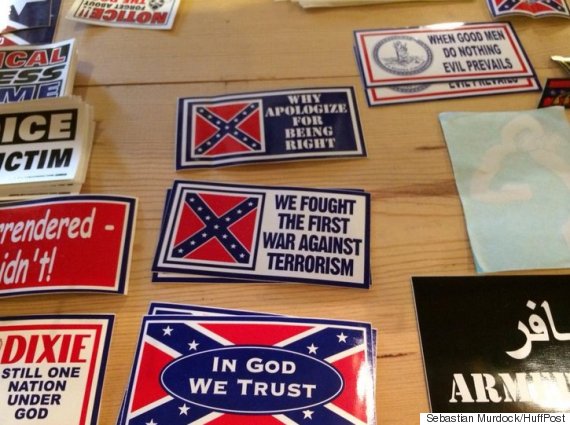 "This is our state, and they are not welcome," South Carolina Gov. Nikki Haley (R) said of the KKK in a statement. Haley has called for the Confederate flag to come down from the statehouse grounds.
The group's outgoing voice mail message says the government is "trying to erase white culture and heritage from the history books."
"If you're white and proud, join the crowd," the message says of the planned rally. "Save our land, join the Klan."
Popular in the Community