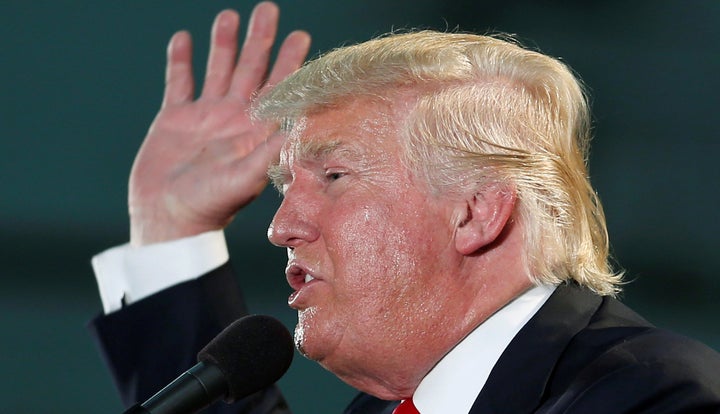 A super PAC backing presumptive GOP presidential nominee Donald Trump is attempting to tie Hillary Clinton to the Ku Klux Klan.
There is scant information out there about the Crippled America PAC, which emailed its supporters Thursday asking for money to help it get an anti-Clinton Benghazi ad on the air.
"The Clinton Cartel and their Super PACs have raised over $50 million this quarter. Donald Trump needs our help to match their donations so we can win this November. ... Help defeat Crooked Hillary and the #ClintonCartel by giving one of the amounts below," read the email.
That email makes no mention of Clinton and the KKK. But the email address for Crippled America PAC is info@kkklinton.com, which is tied to the site KKKlinton.com. That website is pretty basic, showing a photo of Clinton with the late Sen. Robert Byrd (D-W.Va.), who was a KKK member in the 1940s.
"This image is of Hillary Clinton kissing Senator Robert Byrd who was, until his death, an avid racist who Hillary Clinton praised at his funeral and throughout her Husband's presidential runs," the site reads.
Byrd disavowed his KKK affiliation decades before his death, despite what the Crippled America PAC page claims. He went on to become majority leader of the Senate and the longest-serving senator.
In the 1940s, Byrd joined the KKK and recruited other members for the organization, eventually winning a leadership position. He later distanced himself from the group, although he acknowledged it would forever be an "albatross" around his neck.
"I know now I was wrong," he said in 2005. "Intolerance had no place in America. I apologized a thousand times ... and I don't mind apologizing over and over again. I can't erase what happened."
When Byrd died in 2010, the NAACP even put out a statement praising Byrd for how far he had come from his racist youth.
"Senator Byrd reflects the transformative power of this nation," then-NAACP President and CEO Benjamin Todd Jealous said. "Senator Byrd went from being an active member of the KKK to a being a stalwart supporter of the Civil Rights Act, the Voting Rights Act and many other pieces of seminal legislation that advanced the civil rights and liberties of our country."
Zac Cossum, Crippled America PAC's financial director, did not return a request for comment.
Attempts to tie Clinton to the KKK picked up when Trump struggled to disavow the support he was getting from white supremacist groups in February. Former KKK grand wizard David Duke said he supported Trump's campaign and told his followers that a vote against him would be a "treason to your heritage." Trump repeatedly insisted he didn't know anything about Duke, although he eventually distanced himself from the KKK leader when media outlets continued to press him about it.
Even since February, Trump has continued to get strong support from white supremacists -- and he's kept sending the community plenty of dog whistles.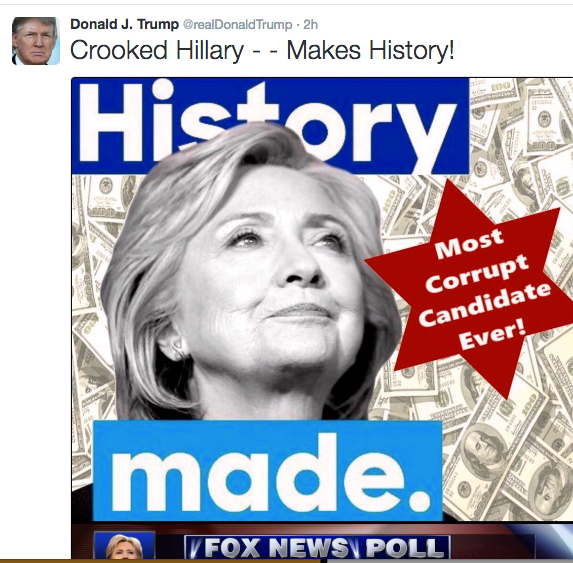 Trump deleted the tweet and replaced the star with a circle. He nevertheless insisted that there was nothing anti-Semitic about the tweet because it was "a Sheriff's Star, or plain star."
"Trump support in the white supremacist world is unprecedented," Richard Cohen, president of the Southern Poverty Law Center, told The Washington Post. "The typical white supremacist opinion of politicians is 'a pox on both their houses.' No one deserves their trust. But in Trump, they've found a champion."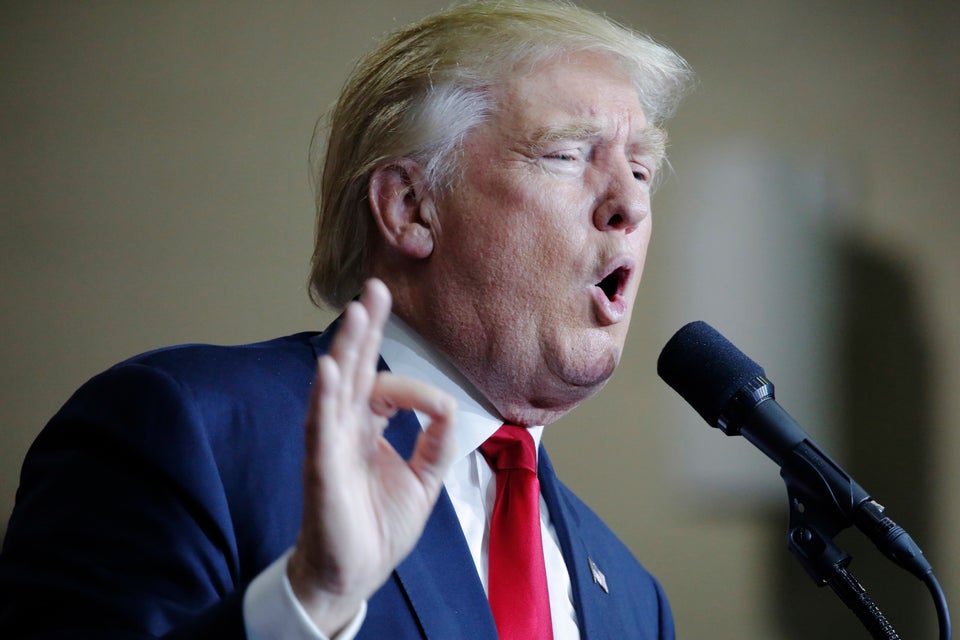 Trump's Most Presidential Looks
Popular in the Community