A human form swallowed by white feathers, identical twins clutching hands, a young girl with a keyhole carved into her back -- these are the hybrid beings that you may encounter in a family circus, a childhood nightmare, or the work of Klara Kristalova. Her glazed stonewear sculptures conjure the suspicious underbelly of an innocent fairytale, alluding to the dark fears that accompany the joys of youth.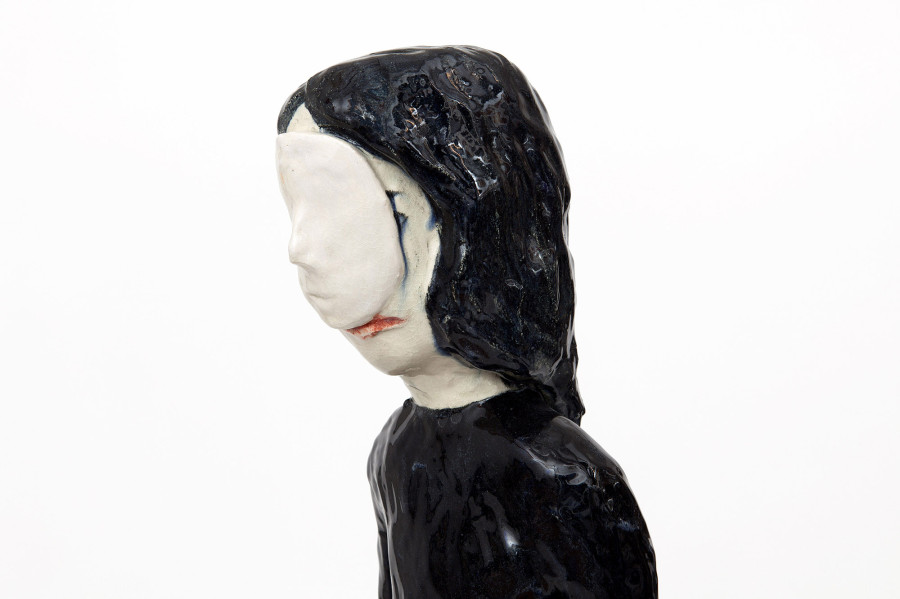 The Magicians Daughter
The artist, born in Czechoslovakia and currently working in Sweden, channels the skeptical eye of the curious child, one who still hasn't yet solidified the boundaries between reality and fantasy. Like bedtime stories that bleed into midnight dreams and, over time, meld with real life memories, Kristalova's surreal creatures dwell in the in-between state that hovers between childhood and adulthood.
"Amongst the other themes I have been doing, my current work is about the different changes and development in people's lives during adolescence," Kristalova expressed in an interview with The Huffington Post. "Often my work is in the form of girls doing different things or being in different states of mind. It's something that comes naturally and I don't over think it; the girls in my work are people, human beings -- a symbol for any person really."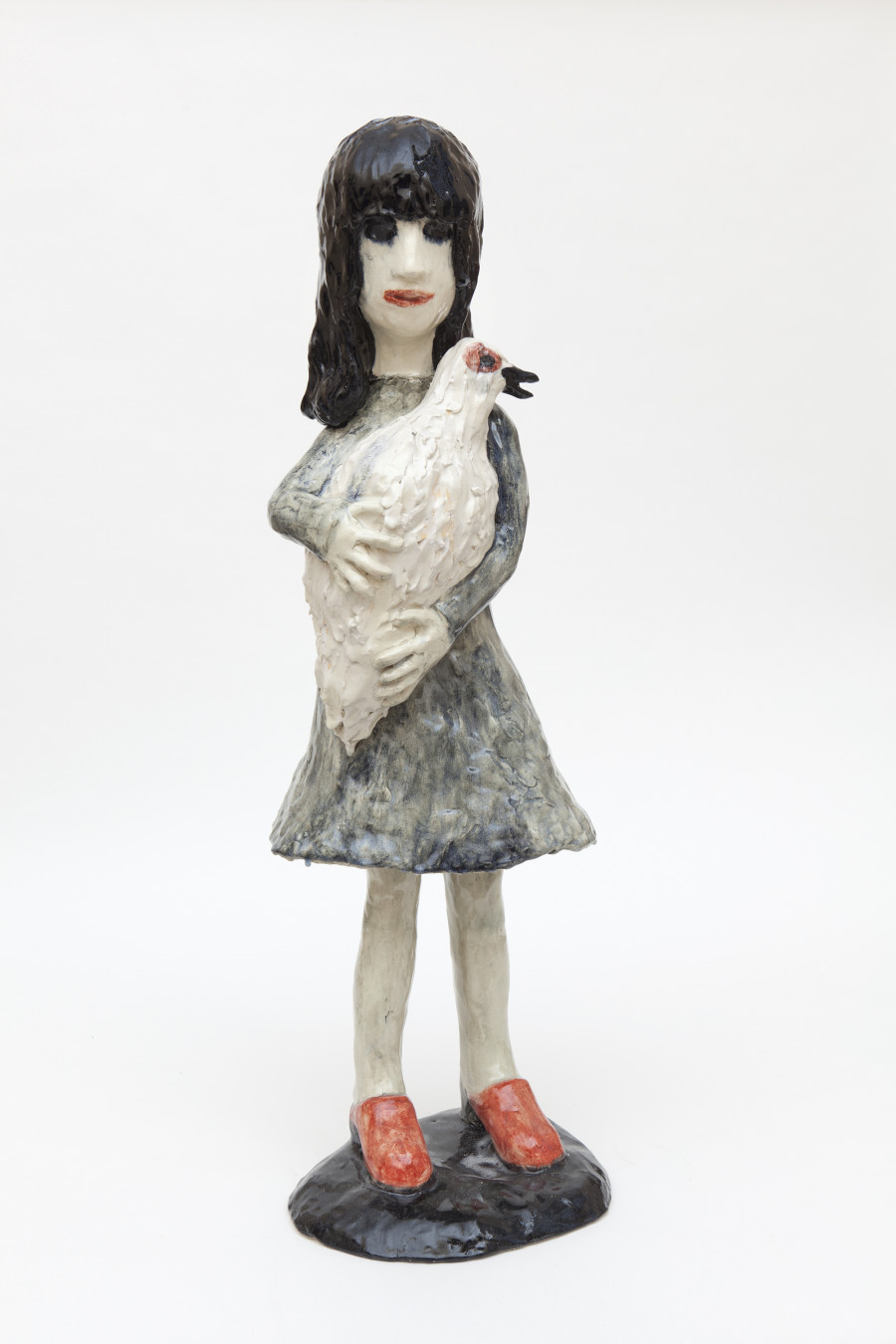 Goosegirl, 2013
Kristalova currently has two solo shows up, one dubbed "Underworld," exploring the dynamics of a tight-knit circus, and the other, "Big Girl Now." The artist explained the latter: "Many people ask 'why are there so many girls?' I chose to only use female figures for my second show with Lehmann Maupin, as a kind of reaction to this statement, but also deliberately chose a broader age range of the characters -- older girls, women, girls past adolescence. But the title 'Big Girl Now' also refers to a feeling of being ready for something new, stepping out, and leaving some things behind."

The exhibited works, like a horror movie building up to its first cinematic scare, weave a sense of lurking fear into innocent imagery for an effect both haunting and strangely comforting. Gazing at one of Kristalova's sculptures feels like cuddling under the covers with the slight suspicion something may be lurking beneath the bed. "For me, it's hard to imagine happiness without ever experiencing sadness. I find my work boring if it totally lacks some kind of darker shade. And of course there is darkness in childhood as well as lightness."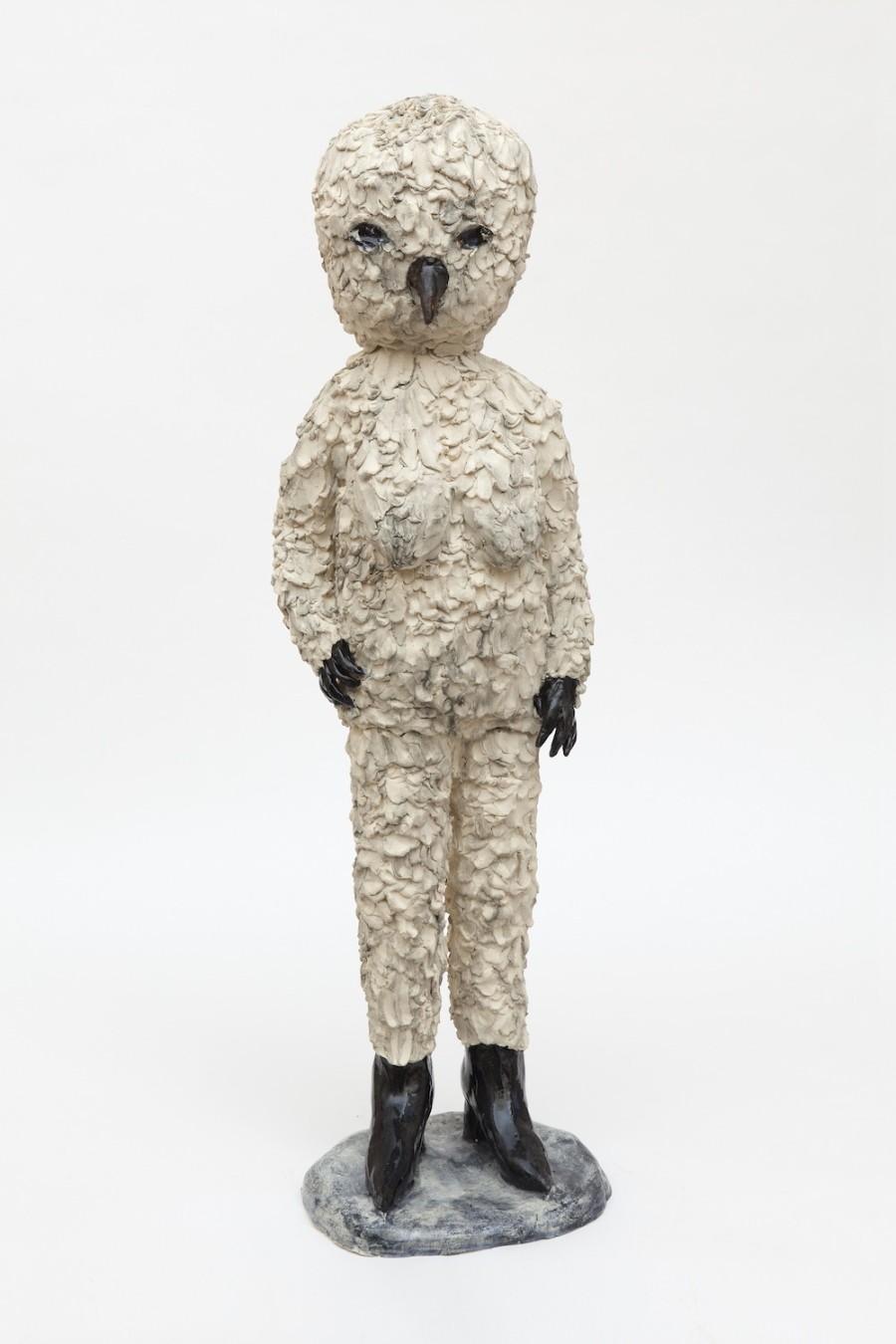 Birdwoman, 2013
Although there is a mythological affect to Kristalova's works, they aren't inspired by any tales in particular. "Situations, interactions, moods, and chance all inspire me," the artist explained. "I'm interested in communication and translation. When I was young I wanted to be an interpreter because I was interested in languages and how the meaning of words is translated. I find situations that inspire me, use symbols from my own surroundings, images I have seen, books I have read, or songs I have heard. I weave all these different sources of inspiration together in my work."
From the oddities of a curious carnival to the mysterious imaginings of an moldable mind, Kristalova's cast of characters will give you chills while warming your heart. Trust us, it's an odd sensation.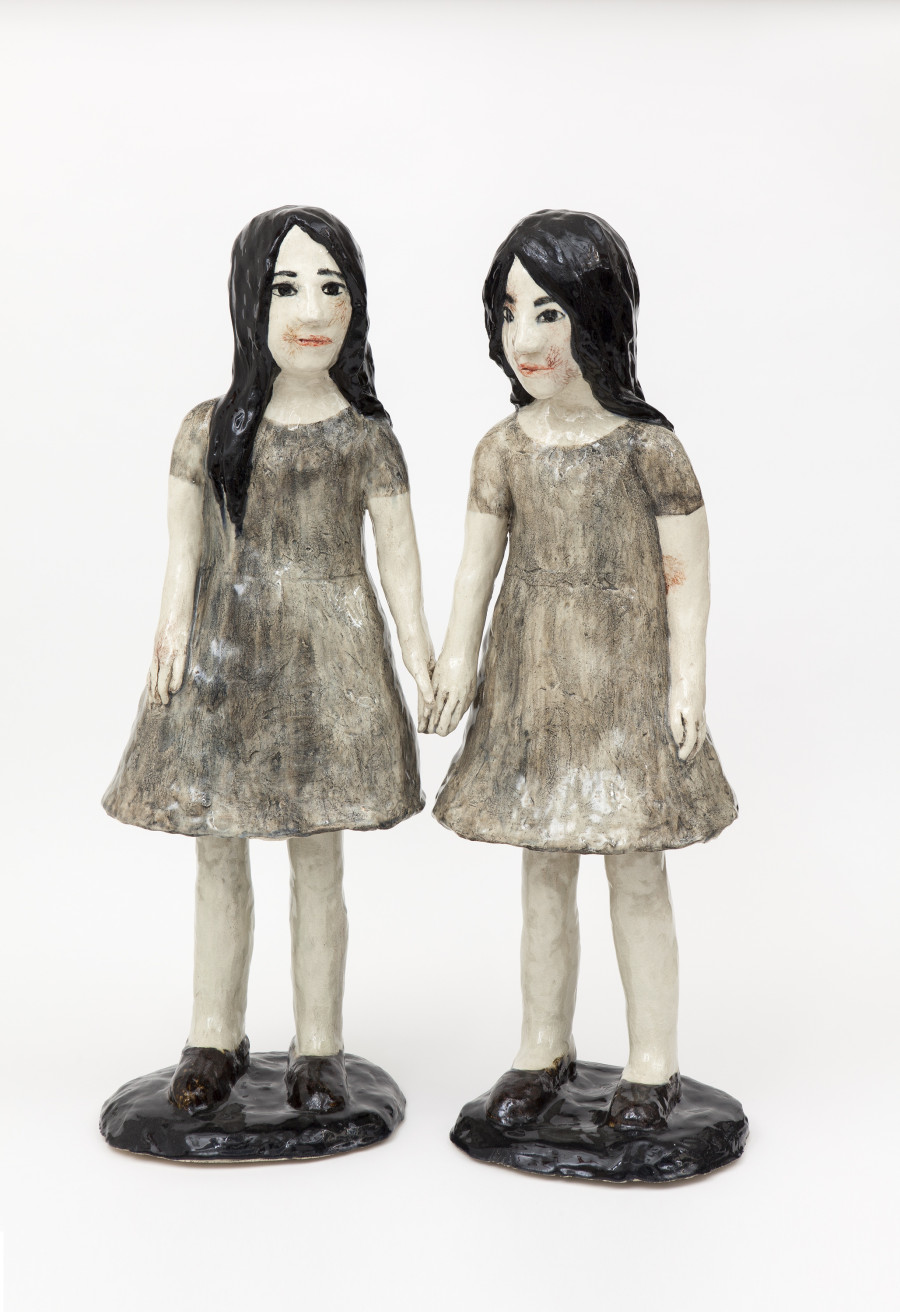 Twins, 2014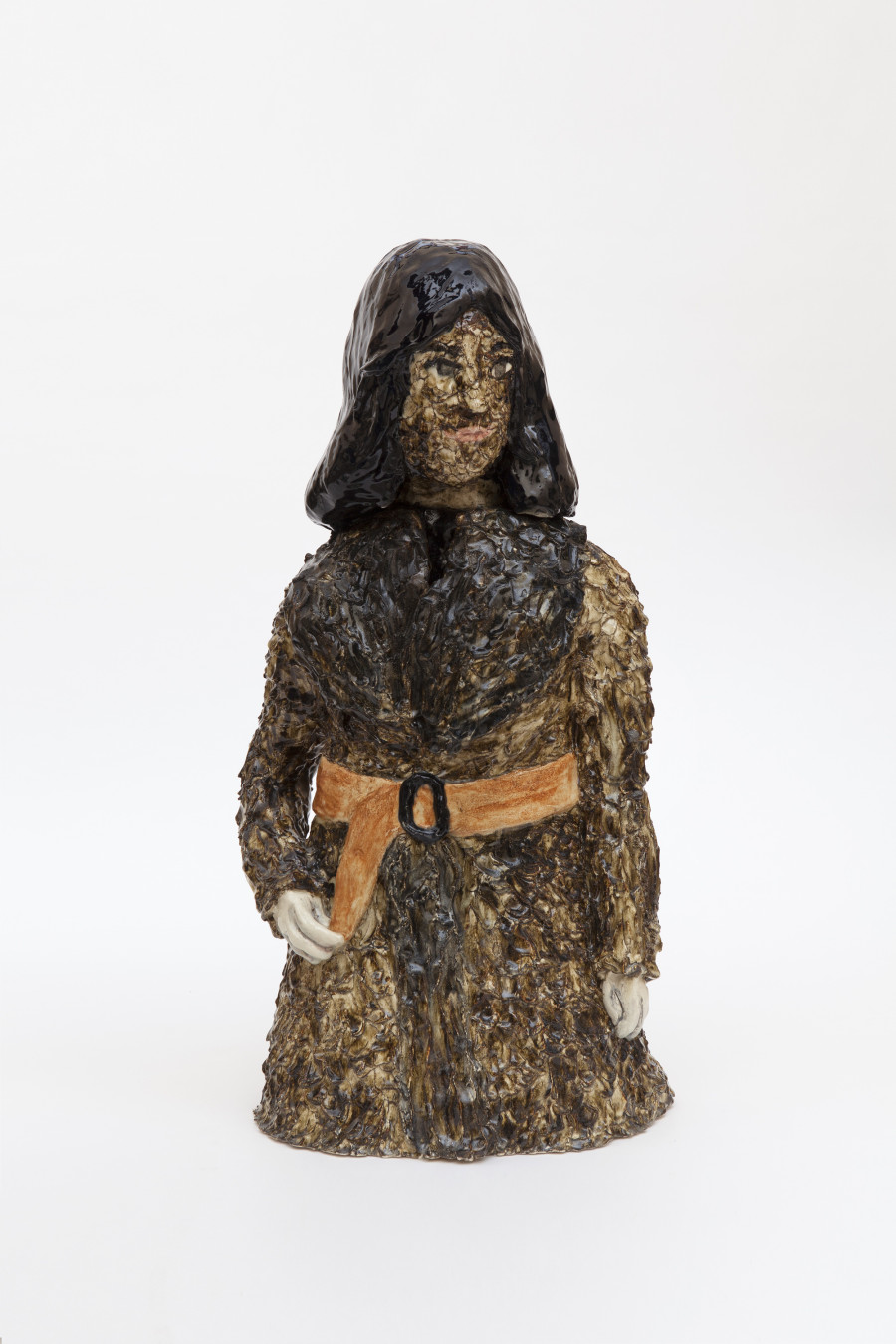 Lady, 2013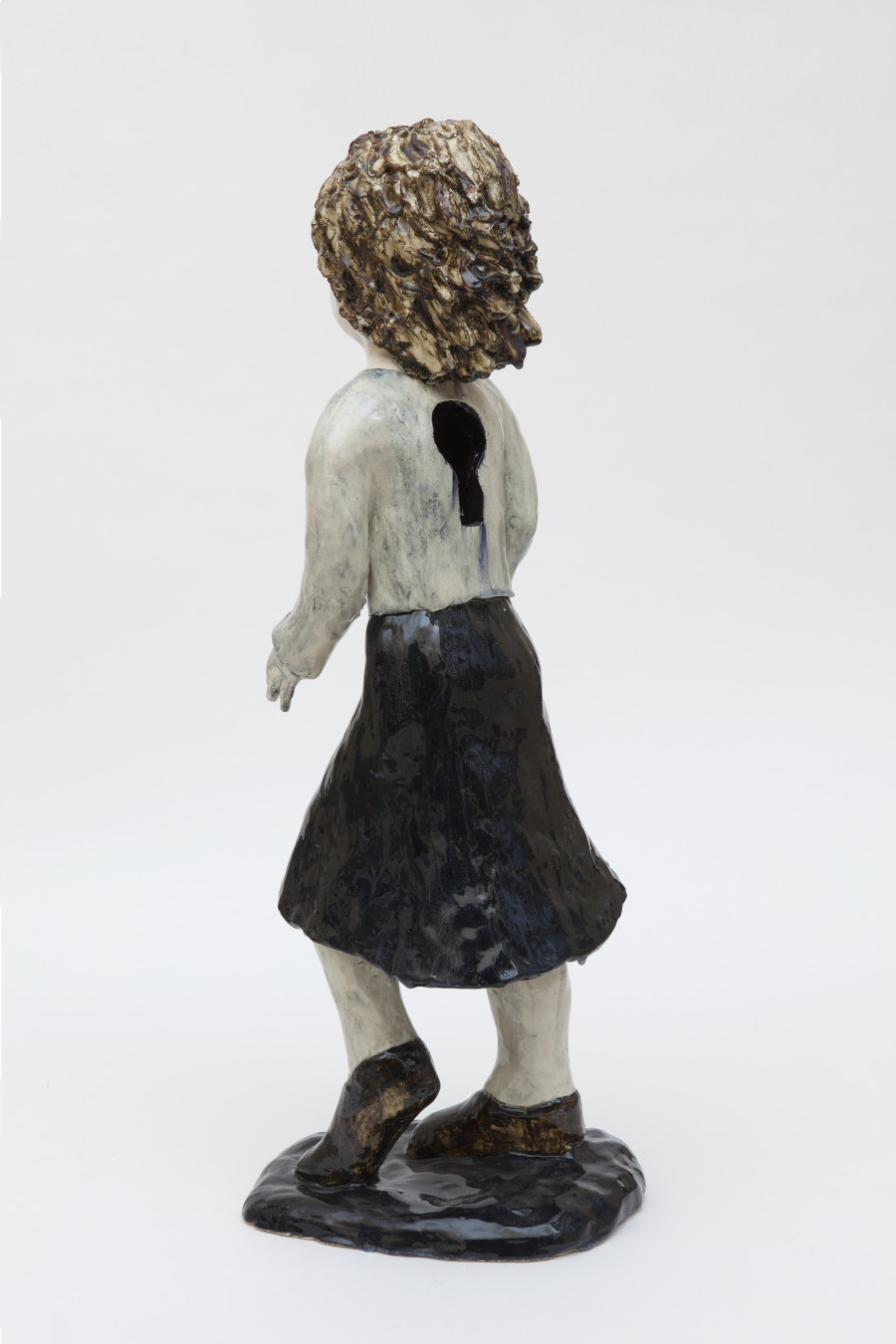 Keyhole Woman, 2013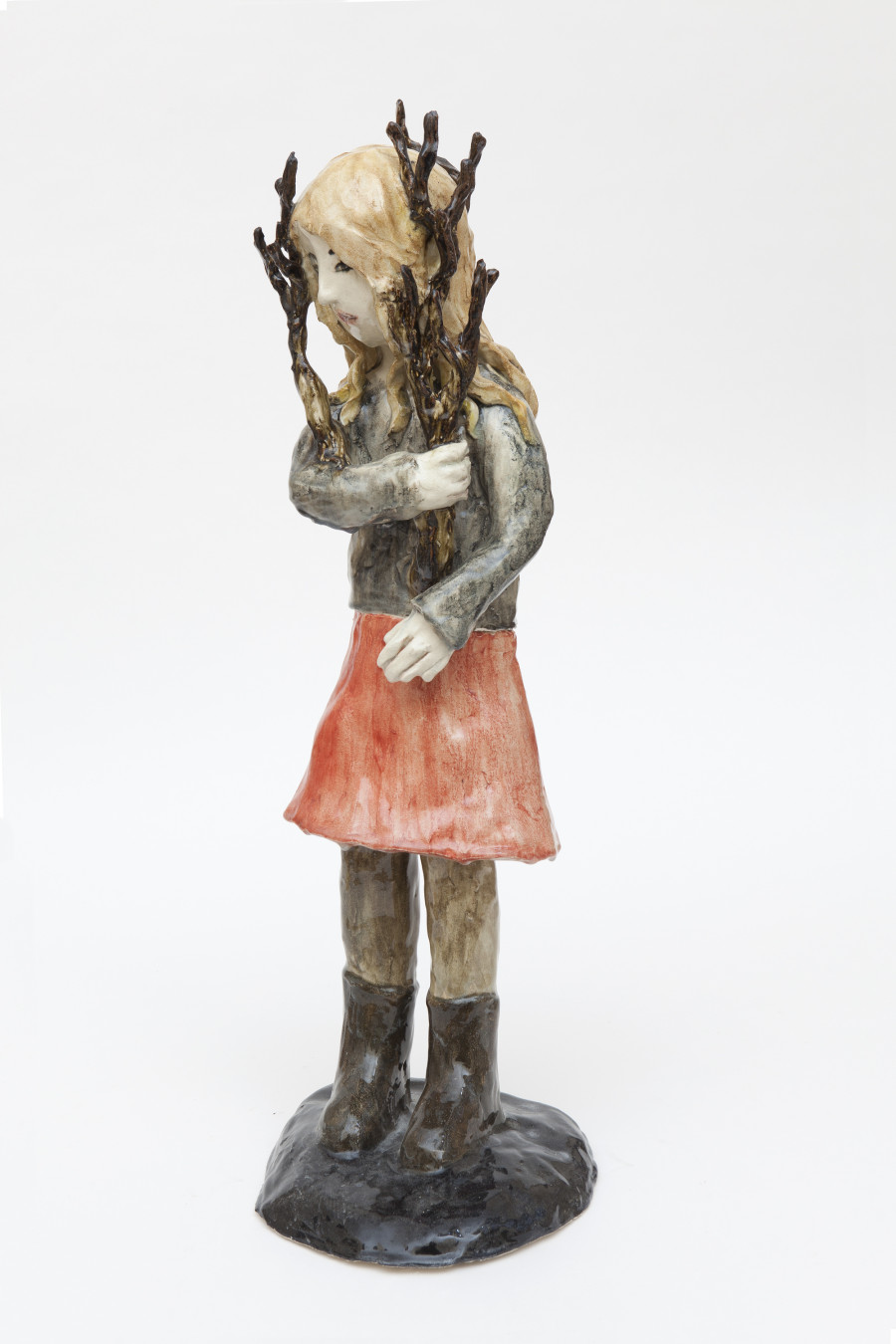 Young Girl Growing, 2013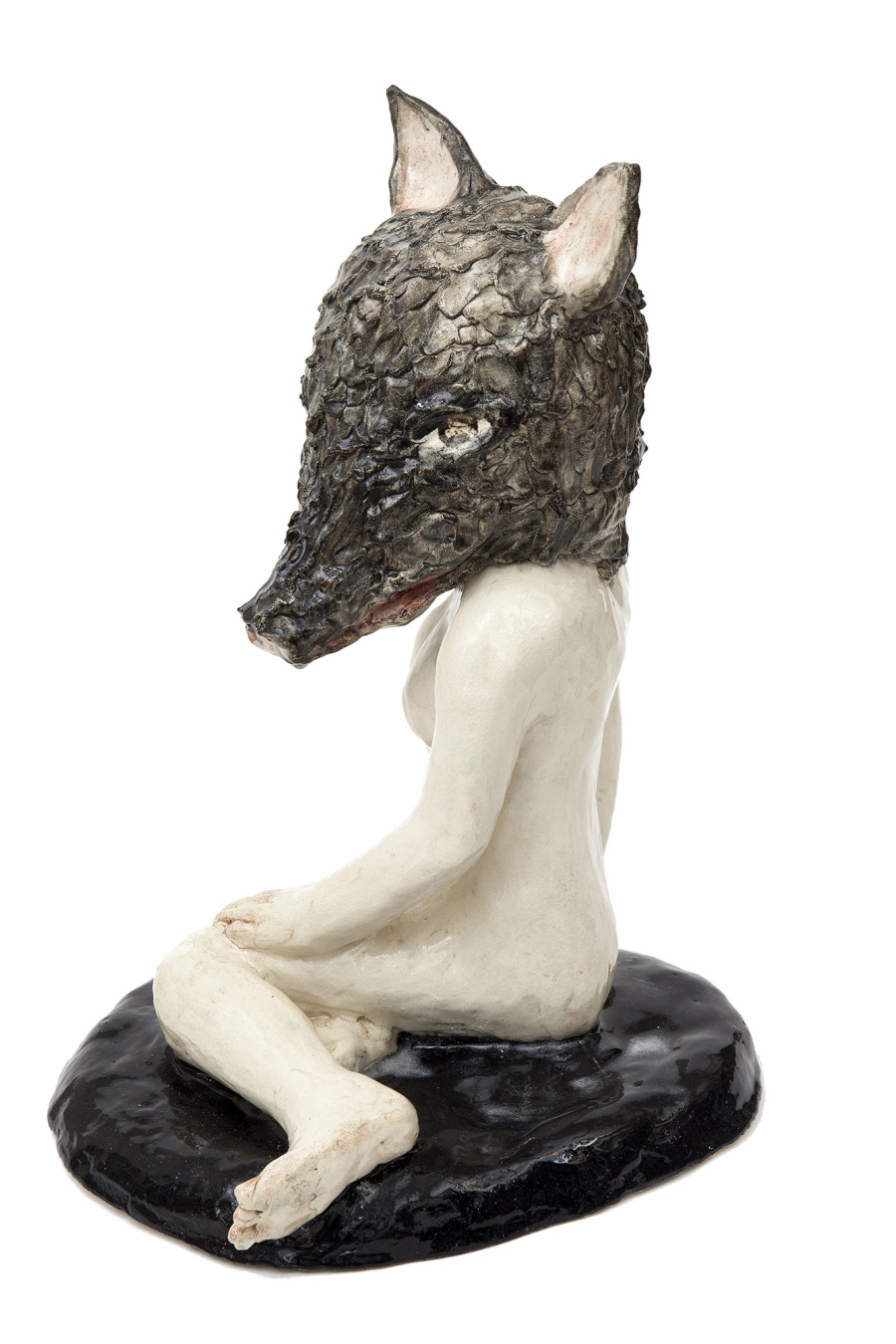 She's From The Woods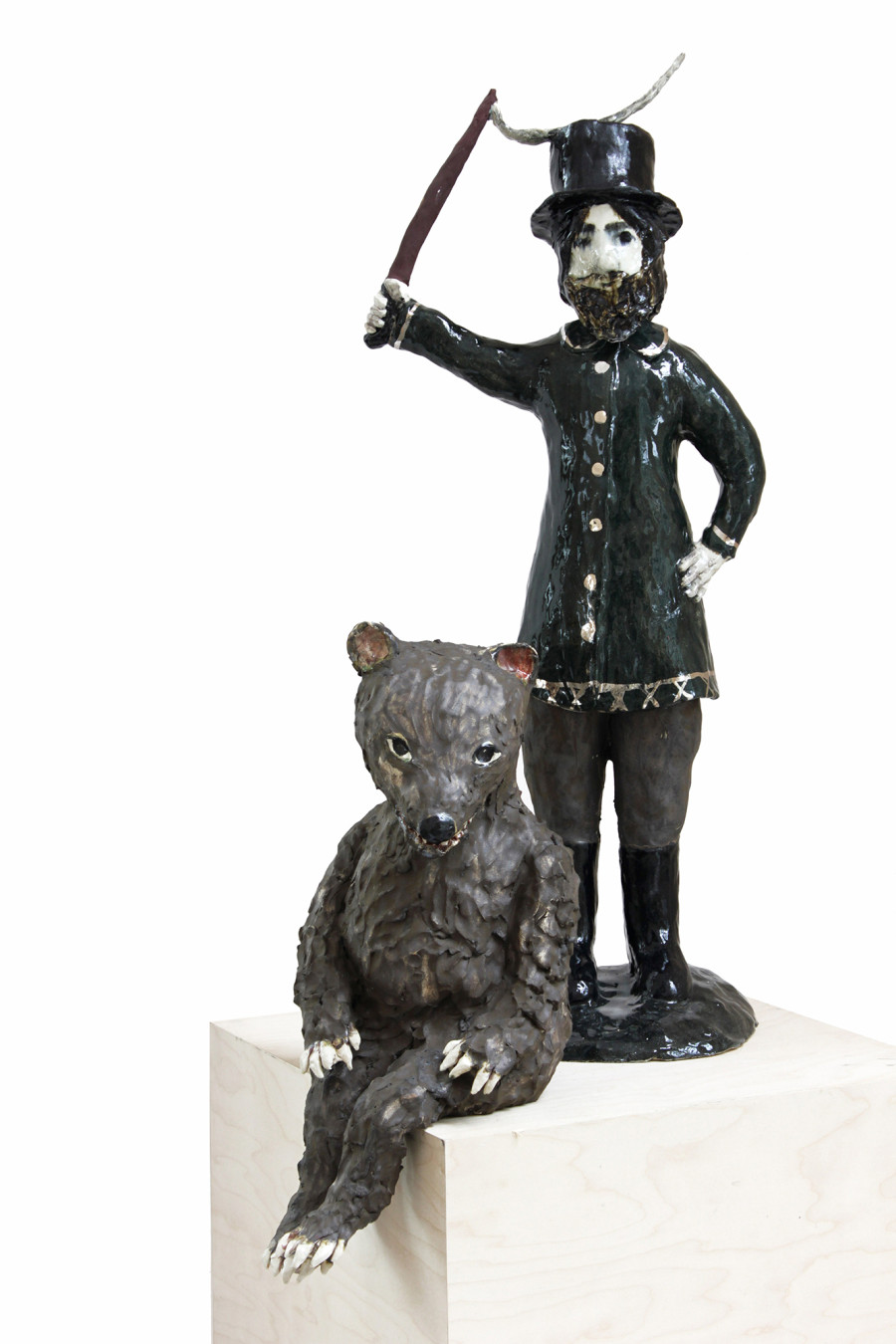 The Wedding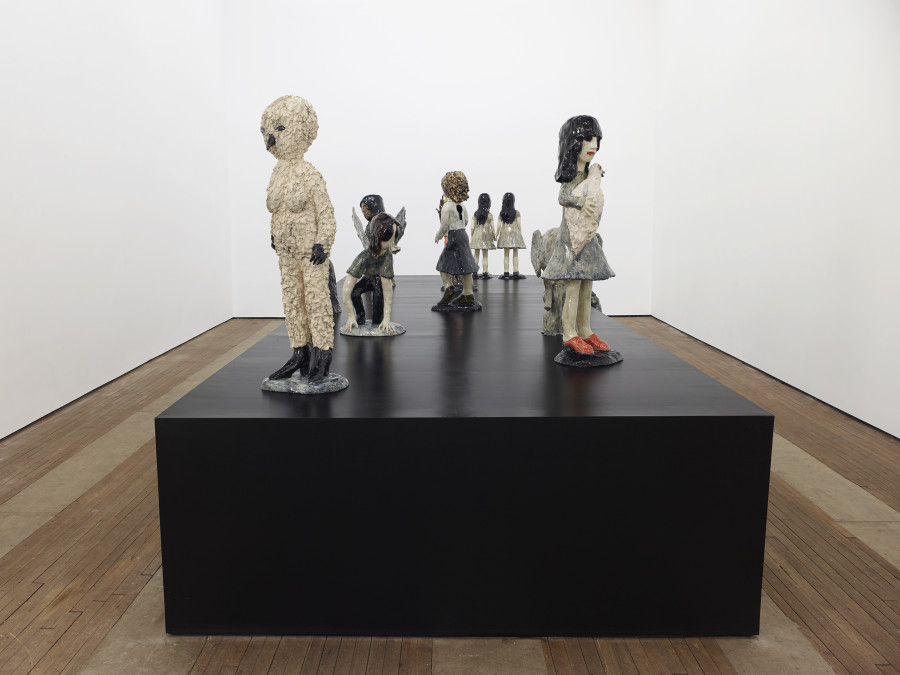 Installation view
"Underworld" will be on view at Galerie Perrotin until April 12, 2014 and "Big Girl Now" at Lehmann Maupin until April 26, 2014.
REAL LIFE. REAL NEWS. REAL VOICES.
Help us tell more of the stories that matter from voices that too often remain unheard.