No one makes a Renaissance-era optical illusion portrait better than the 16th century Italian painter Giuseppe Arcimboldo.
Consisting of cleverly arranged vegetables, flowers, birds, books and a plethora of other strange objects, the artist created absurd paintings of what appear to be human faces. A closer look, however, reveals a kaleidoscope of everyday items, collaged together to create hypnotic portraits that were way ahead of their time.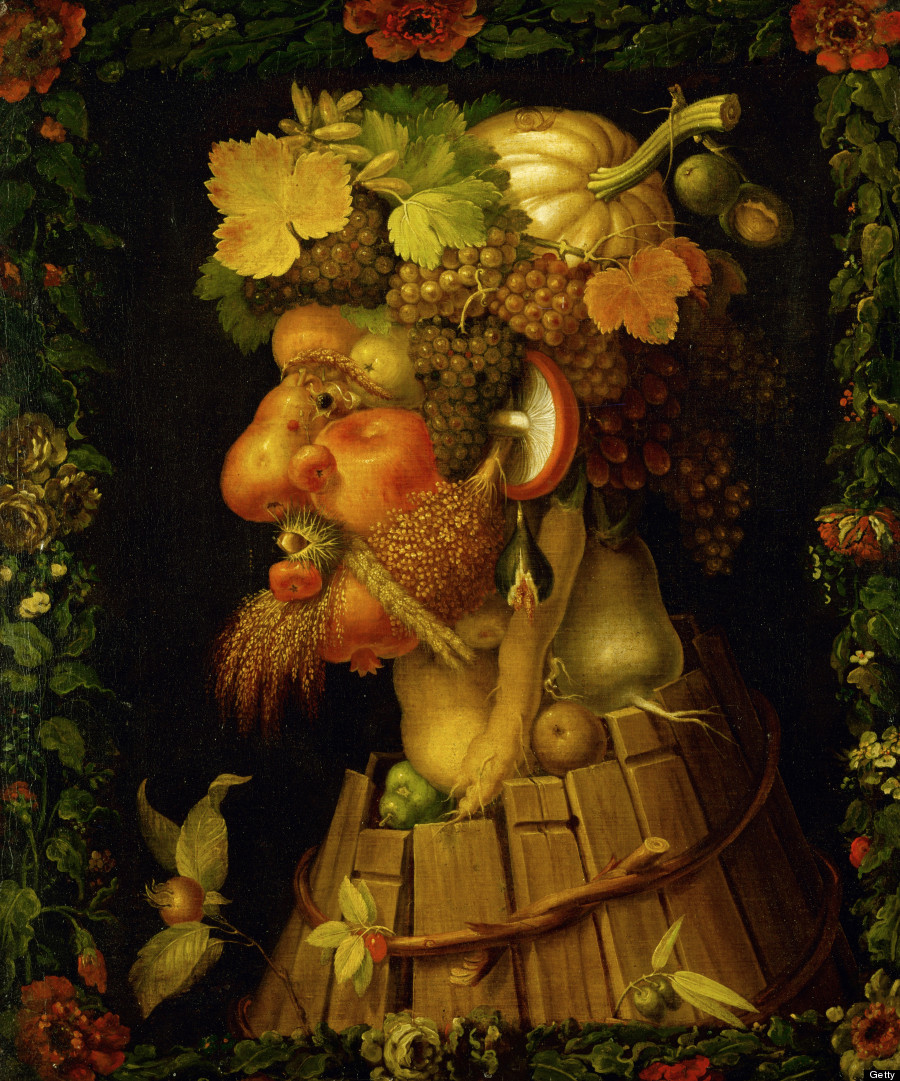 Giuseppe Arcimboldo, Autumn, allegory, 1573. Canvas, 76 x 63,5 cm. R.F. 1964-32. (Photo by Imagno/Getty Images)
Four hundred years after Arcimboldo's time, an artist named Klaus Enrique was struck with the same idea as his predecessor. He sought to make a composite human head from hundreds of different organic elements like dried leaves and egg shells. A little preliminary research for the project brought him to the oeuvre of Arcimboldo and the realization that his take on anthropomorphism in art had already been done.
"Before I begin work on a new project, I always research what has been done on that subject by other artists. It didn't take long before I came across the work of Giuseppe Arcimboldo," Enrique explained in an email to The Huffington Post. "This was an immediate disappointment to me. As with so many of my ideas, someone, somewhere had already thought about it (in this case more than 400 years ago) and had executed the idea magnificently."
Like most good ideas, the concept remained in the back of Enrique's mind until the modern-day photographer decided to create his own "Arcimboldo Series." Instead of painting eerie composite images, he constructed them from the objects Arcimboldo depicted and photographed the results.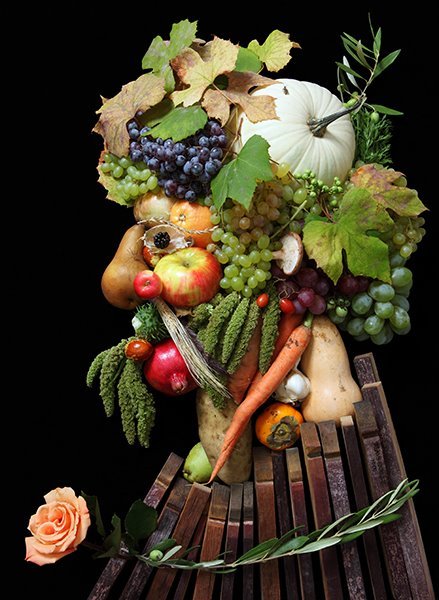 © Klaus Enrique, Courtesy Rebecca Hossack Gallery
"Knowing that other people before and after him have done similar work was not reason enough for me to create my own body of work," he wrote. "For me the reason came first of all from my original moment of Pareidolia. I saw a face where no face existed."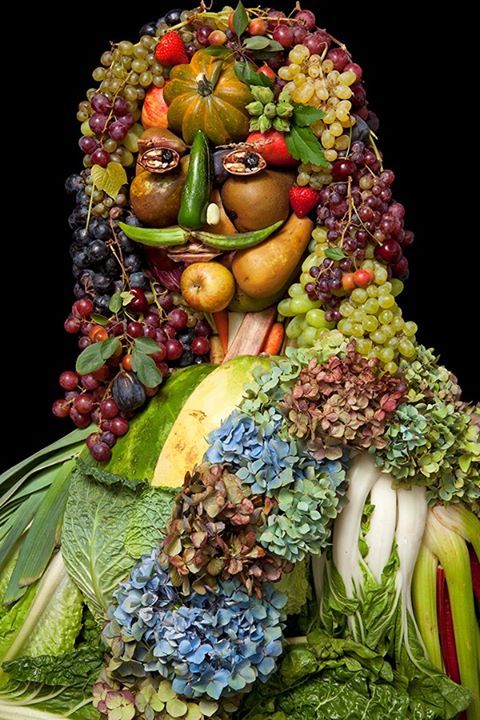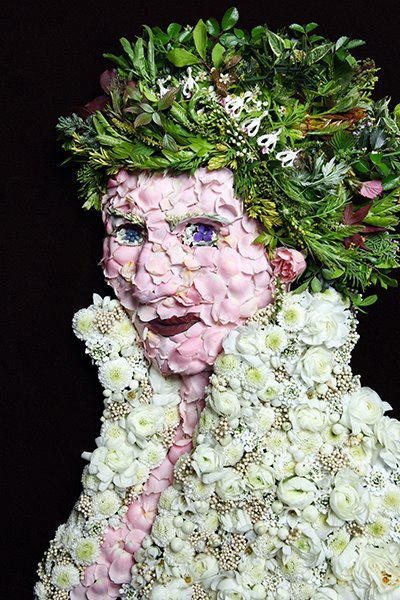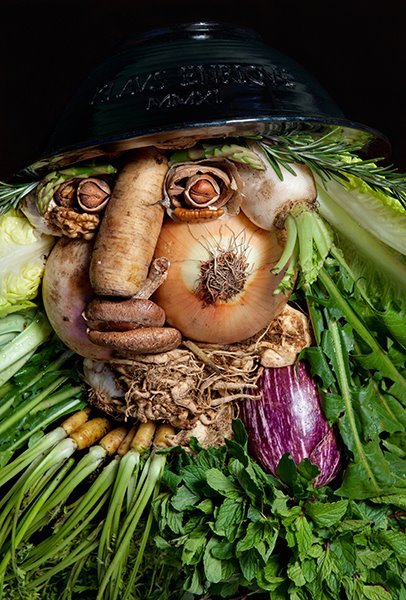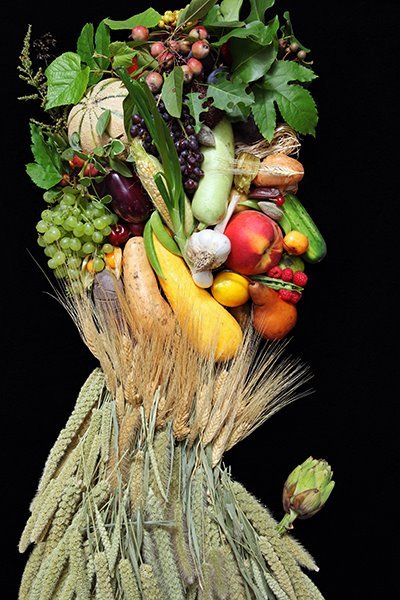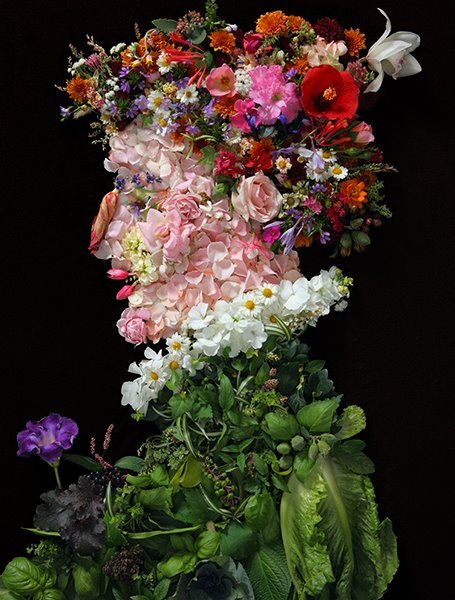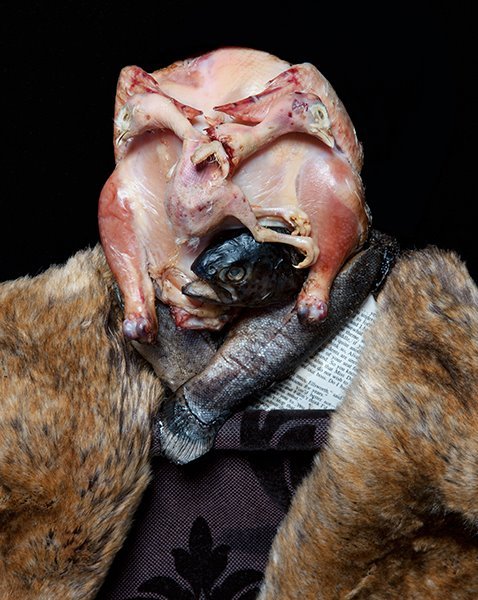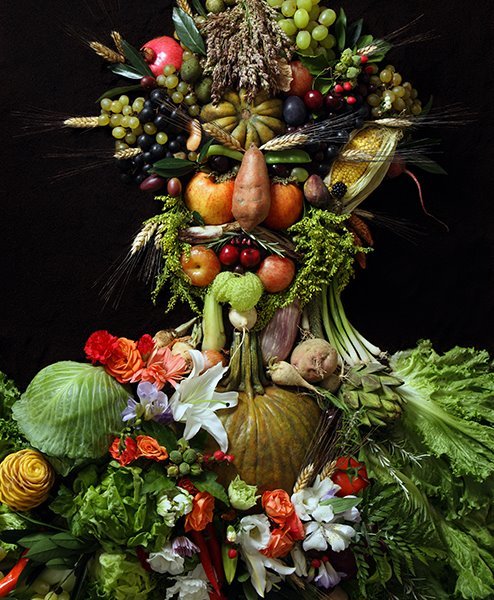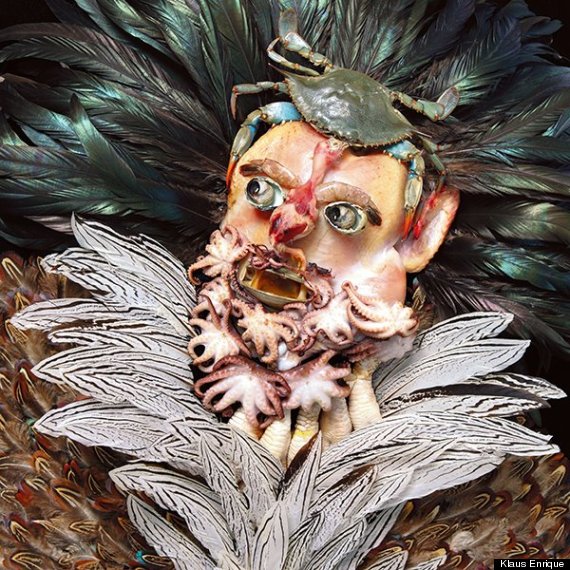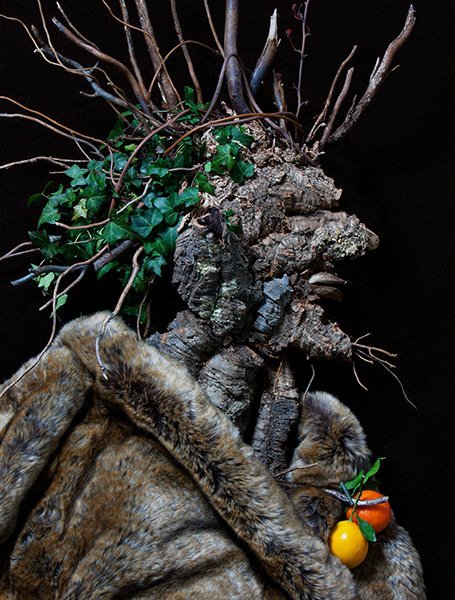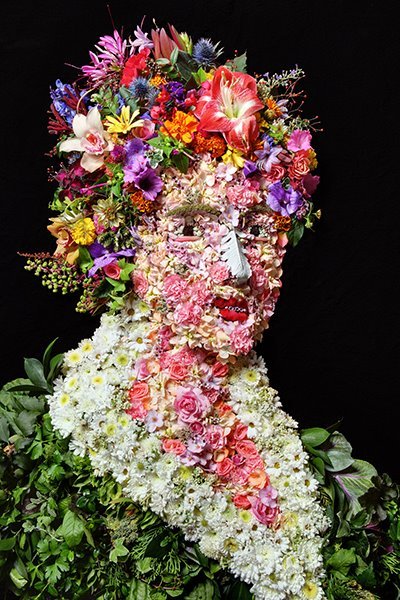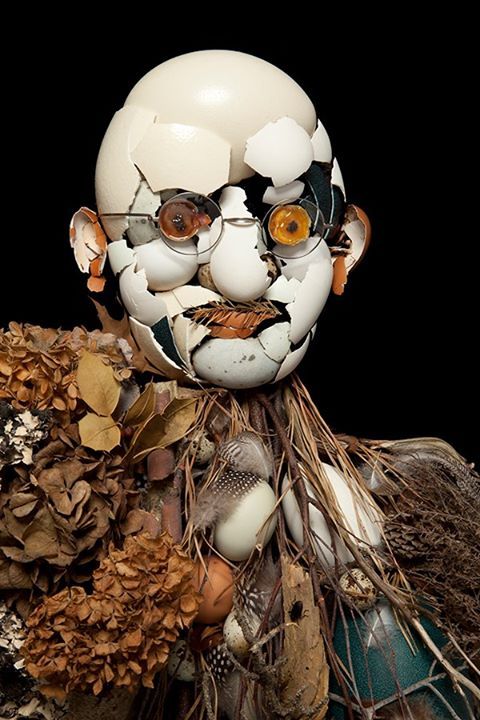 "Klaus Enrique: The Reaping" will be on view at Rebecca Hossack Gallery from October 16-November 6, 2013. All images courtesy © Klaus Enrique, Courtesy Rebecca Hossack Gallery.
Before You Go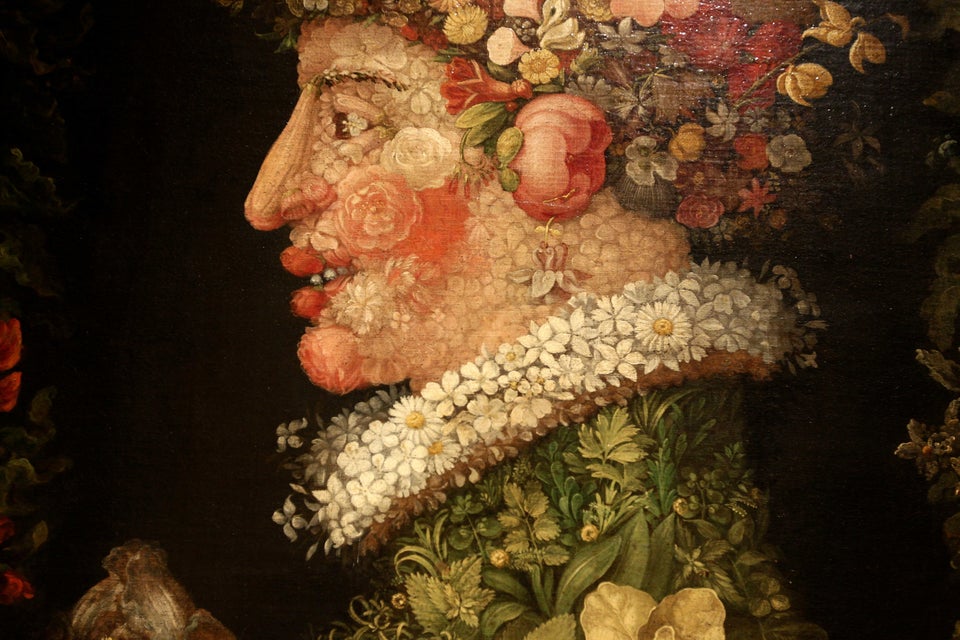 Arcimboldo Exhibition
Popular in the Community