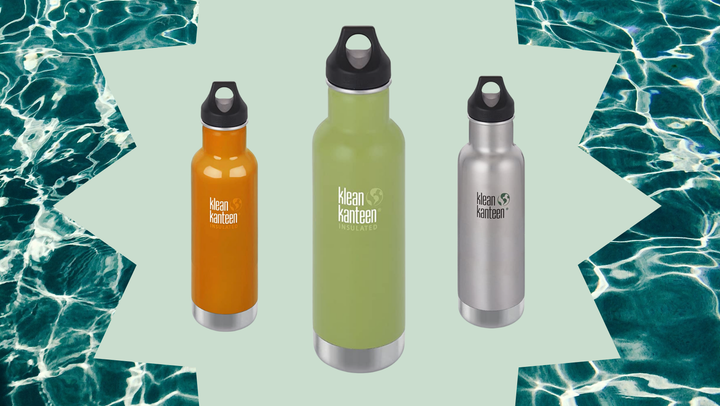 Welcome to HuffPost's series, Simple Pleasures, where I write about the one purchase that made me happiest over the last few weeks, producing a much-needed hit of shopping serotonin.
Like so many of us, I made the switch to reusable water bottles many years ago. But finding one that isn't made of plastic, isn't too heavy, can keep drinks cold all day long and isn't an eyesore was not as easy as one would think. I love a gorgeous glass and silicone water bottle, but toting one around all day can really weigh you down — those suckers are substantial! Ugly logos and unsightly colors and patterns keeps me from enjoying some of the more popular insulated water bottle brands, which I can admit is a "me problem." But as luck would have it, I found the water bottle of my dreams, and you can snag it right now for under $40 on Amazon.
The Klean Kanteen water bottle is the perfect everyday water bottle. It's lightweight enough to tote around on long days spent running errands and the ideal workout companion, whether you're taking a spin class or setting off on a hike. It won't take up much space on your work desk and has a sleek, slim silhouette that makes it easy to tuck into a bag. It comes in a variety of sizes and can accommodate several different kinds of tops, including sippies for toddlers and sport tops, so you can have the lid that best suits your needs and preferences.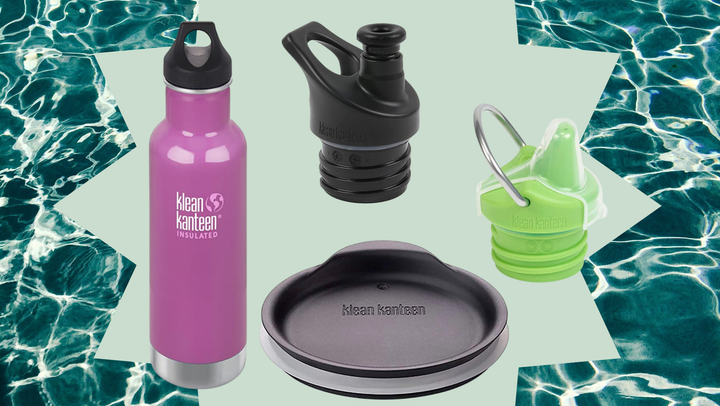 And while the Klean Kanteen water bottle does come in a range of cool colors, it remains understated with a clean, simple aesthetic.
Best of all, it's just as functional as it is attractive. Their new powder coat finish is incredibly durable and the classic double-wall vacuum climate lock insulation can keep drinks hot for up to 30 hours and ice cold for up to 100 hours. That's significantly more than any other water bottle I've tried, insulated or not.
I can't go anywhere without this water bottle — it's become a security blanket of sorts — and can attest to its insulation prowess. I take it to the office, picnics, the beach and anywhere I travel, whether it's a short train trip for the weekend or an international flight. Thanks to its long, lanky shape, it can be conveniently tucked into the little pouch on the seat in front of me on planes, and flight attendants are usually happy to refill it with water throughout the journey in lieu of using disposable plastic cups.
This uncomplicated yet essential home item has become one of my most beloved and prized possessions. The pricing is mid-range, depending on what size and accessories you choose, and while not exactly cheap, it's a great investment that was built to last. I have two in my collection, a 12-ounce bottle that I've treasured for almost seven years, and a 20-ounce bottle that I've had for about four years.
I could go on about this water bottle all day long, but don't just take my word for it. Check out these glowing reviews from other Amazon users below, then pick up a Klean Kanteen water bottle for yourself. It's a vital companion during the end of summer heat and an unexpected savior when you need that coffee and tea to stay warm all winter long. What's not to love?
"I live in Dallas and ride religiously every weekend, even when that means (as it did yesterday) temperatures as high as 108 degrees. This thing is magical. I stuffed it entirely full of ice cubes with as much water as would fit around them, and by midway through the ride, when my other Klean Kanteen with single-wall construction had melted entirely through all of its ice and gone lukewarm, it was as if the insulated version had been sitting in the freezer the whole time! I drank what little water was in it and actually had to transfer from the other Kanteen. By the time I got home at the end of an hour in 100+ degree direct sunshine, it still had ice in it. And keeping your innards cool during this kind of a ride makes a HUGE difference. I did not feel like a complete and total wreck for the rest of the day, as a result. Fits in the plastic bottle cages on my road bike, though the matte finish grates a bit on the way in/out of the cage." — Darren F.

"I love this Klean Kanteen Water Bottle, I bought one for every member of my family and we trekked all over Europe with them. Super handy in the super hot weather. It kept our water cool and refreshing all day long and helped keep the beverage costs down. It is also easy to tote, designed to be able to clip onto your backpack. I paired this water bottle with the re-freezable ice cubes and we were like seasoned travelers. :)" — Crystal

"I received one of these products as a promotional gift from a company. I fell in love with it!! Ordered two more on here at a good price. Keeps things hot and cold for much longer periods of time than I ever thought possible. Taste of stored drinks do not seem to stay in the container - for instance, I filled with beer for a music festival that didn't allow glass containers (brilliant!! and beer was COLD to the very end on a 97 degree day!) and then used it for water. No problem. Love the blue color I ordered, too." — Karen Hott
HuffPost may receive a share from purchases made via links on this page. Every item is independently selected by the HuffPost Shopping team. Prices and availability are subject to change.
Before You Go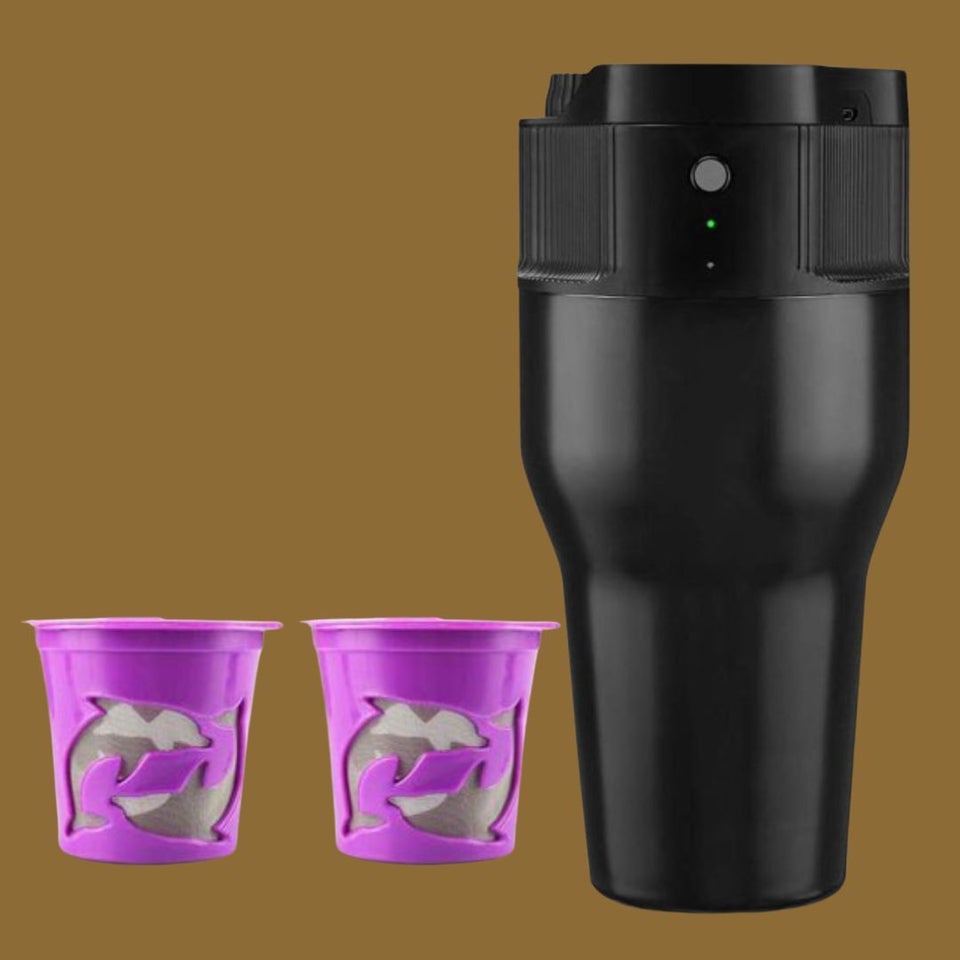 Travel Mugs That Will Brew You Coffee For You