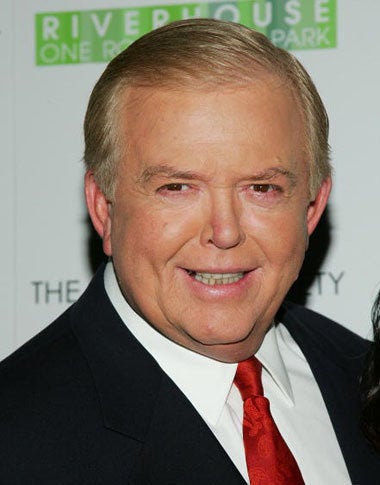 On July 23, CNN president Jon Klein acted like the head of a serious news network. On July 24, he acted like an intern for Lou Dobbs.
During the previous week, Dobbs had breathed new life -- and, as a CNN anchor, unprecedented legitimacy -- into a long-discredited conspiracy theory concerning the details of President Obama's birth. Other CNN hosts roundly debunked accusations that Obama wasn't born on U.S. soil. In fact, Kitty Pilgrim, who guest-hosted Lou Dobbs Tonight on July 17, used her time in his chair to do just that, stating, "CNN has fully investigated the issue, [and] found no basis for the questions about the president's birthplace." And yet Dobbs persisted. On July 20, he reported on the story again, summing it up this way: "A lot of questions remaining, and seemingly, the questions won't go away because they haven't been dealt with ... straightforwardly and quickly."
While Dobbs said that he personally believed Obama was a citizen, he had fueled the "birther" fringe by repeatedly complaining that Obama had yet to produce an original birth certificate listing a doctor and hospital.
Klein asked CNN researchers to look into the matter and passed along their findings to Dobbs' producers in a July 23 email that was soon leaked. Specifically, they found that the document had been discarded when the Hawaii Department of Health digitized its records.
"It seems to definitively answer the question," Klein wrote. "Since the show's mission is for Lou to be the explainer and enlightener, he should be sure to cite this during your segment tonite" [sic]. Klein continued: "And then it seems this story is dead -- because anyone who still is not convinced doesn't really have a legitimate beef."
Within 24 hours, he had reversed himself.
"Look, Lou's his own show," he told reporter and blogger Greg Sargent on July 24, the same day that Dobbs used his nationally syndicated radio program to ask, "Where is that birth certificate? Why hasn't it been forthcoming?" Klein wrote off Dobbs' critics -- not those pushing the conspiracy -- as biased partisans. "I understand that people with a partisan point of view from one extreme or another might get annoyed that certain subjects are aired." He reportedly claimed Dobbs' coverage amounted to "a few conversations with people representing a wide range of opinions." Klein also told Sargent that Dobbs was under no pressure to stop reporting the story. "I think no good journalist would ever say that a particular story will never be covered again. Every day brings new facts, new pegs."
The next day, he went a step further, telling the L.A. Times that Dobbs' broadcasts had been, simply put, "legitimate."
From "dead" to "legitimate" in less than 48 hours.
Klein owes CNN's viewers an explanation. Does he harbor any doubt that President Obama is a U.S.-born citizen? Assuming he doesn't -- and his July 23 email was pretty definitive on that score -- what about the story, and Dobbs' actions, could possibly be considered legitimate?
By saying one thing in private and another in public, Klein has blown a huge hole in CNN's credibility. CNN likes to characterize itself on air as "the most trusted name in news." But how can viewers trust anything from a network whose president deems "legitimate" the promotion of questions that even many conservatives have dismissed as lunacy, and their proponents "nutburgers"?
An April 27 New York Times article reported that Klein touted what he said was the network's commitment to high journalistic standards, differentiating it from its competitors. "We would do ourselves a disservice if we thought that our main competitors were the other so-called cable news networks," he said. "They don't have journalists on in prime time." He also expressed discomfort with Dobbs' highly opinionated style and implied that changes were under way. "If you watch Lou's show, he's doing more of a straight newscast than he's ever done before."
And, yet, notwithstanding Klein's dismissal of "the other so-called cable news networks," it was left to Phil Griffin, the president of MSNBC, to state the truth about the whole birther movement. "It's racist," said Griffin, according to The New York Times. "It's racist. Just call it for what it is."
Klein has a lot of questions to answer.
Eric Burns is President of Media Matters for America (www.mediamatters.org), a progressive media watchdog and research and information center based in Washington, D.C.
REAL LIFE. REAL NEWS. REAL VOICES.
Help us tell more of the stories that matter from voices that too often remain unheard.