KLM's new lost and found program is a lesson in perverse incentives.
On one hand, owners who leave property behind risk losing it permanently. Then again, since lost items stand to be returned via Beagle, it may be tempting to start "accidentally" forgetting more things on the plane.
The Dutch airline has started using an adorable, vest-wearing dog to return lost property, sending him down the concourse to literally sniff out rightful owners after they've disembarked at Amsterdam's Schiphol Airport.
In a release Tuesday, the company said they're able to successfully return 80 percent of the items they find on planes, from iPhones to toy stuffed animals, using a combination of vigilance, social media, and at least one pup named "Sherlock."
Dirk van Driel, Sherlock's trainer, said the pup is trained for "muscle strength, endurance, and of course socialization. When you see the reactions of the passengers, that really is amazing."
KLM did not immediately respond to a request for comment.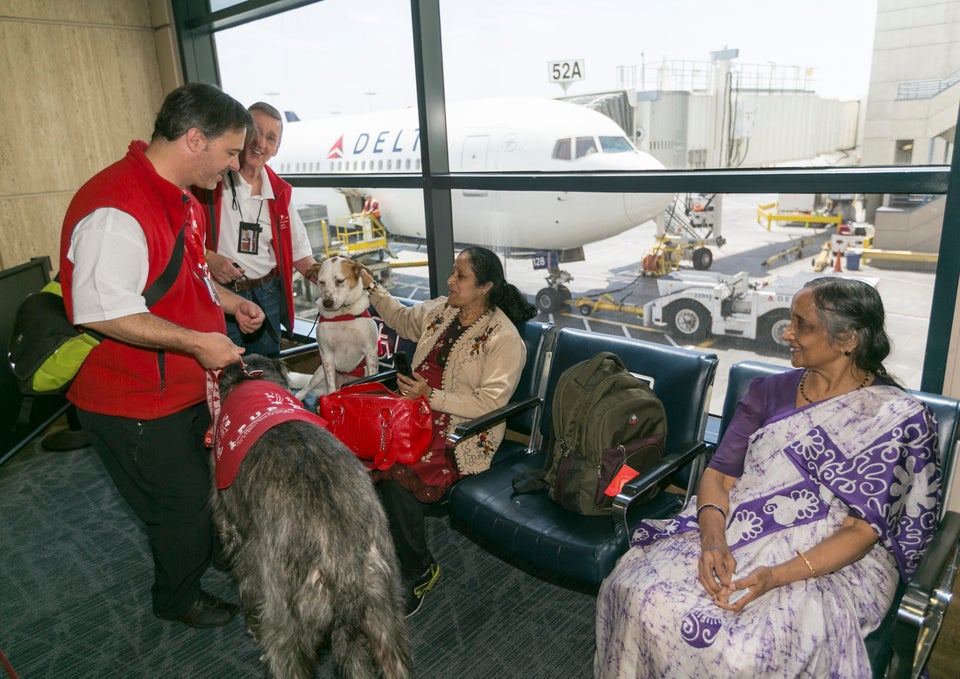 LAX's Airport Therapy Dog Program