Dutch airline KLM made a big social media no-no when it tweeted an image celebrating the Netherlands' World Cup win.
Minutes after the Dutch team beat Mexico, the airline posted the following: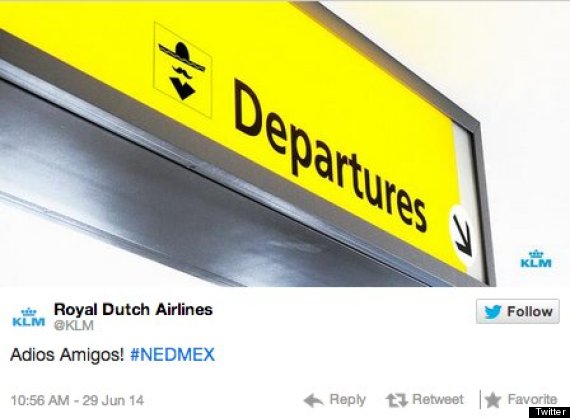 The picture contained an cartoonish picture of a man wearing a sombrero and a poncho. Twitter users found the tweet to be racist and offensive.
Mexican actor Gael Garcia Bernal, who has nearly 2 million Twitter followers, called out the airline:
.@KLM I'm never flying your shitty airline again. Fuck you big time.

— Gael Garcia Bernal (@GaelGarciaB) June 29, 2014
Related
Popular in the Community