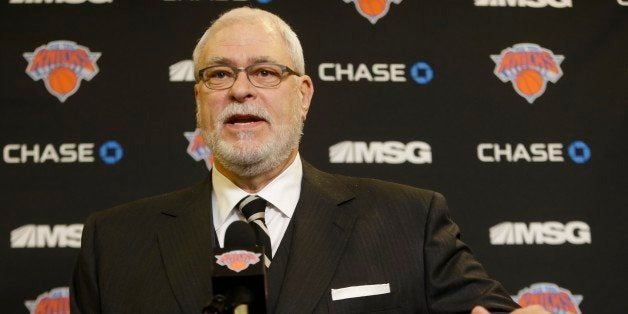 Cap space can quickly become a tricky issue in the NBA free agency market. In the case of the New York Knicks, perhaps the league's most dysfunctional organization, the open market offers a chance to begin righting a ship that took a series of wrong turns somewhere between Allan Houston, Eddy Curry, Jerome James, Stephon Marbury, Isiah Thomas and Derek Fisher. The Knicks, after all, haven't won a championship in over four decades, one of the longest active streaks in American professional sports. But team president Phil Jackson has $26 million of owner James Dolan's money to spend, with an opportunity to get better quickly in the lowly Eastern Conference. I've never liked the idea of Carmelo Anthony in the triangle, but Jackson remains hell-bent on making his offense a success. One thing we do know: Jackson needs to change the culture of the Knicks.
You can read my thoughts on the top questions of free agency here.
The good news is that Anthony has joined in on the necessary recruitment, according to ESPN. Maybe the 31-year-old realizes that his championship window is fading fast, or maybe it's just a smokescreen. Either way, Anthony's involvement certainly can't hurt. It seems like it's harder today to lure free agents to New York than ever before. Marquee players simply do not believe in the future of this franchise. With that in mind, let's examine what this roster needs to acquire and what the market can provide.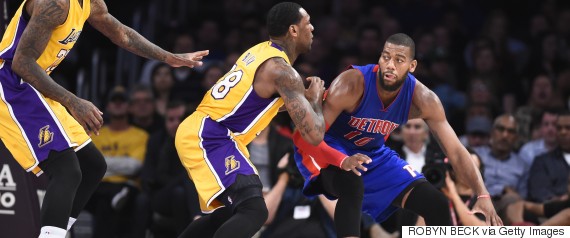 Anthony needs to be able to play off a big who can set screens and pass. The triangle is predicated off of floor spacing and is often most effective with a high-post 4 or 5 man who can see the floor. This was not the case amid last season's 17 wins, even when Anthony was in the lineup. Greg Monroe -- who has a splendid touch out to 16 feet, and thrives from the high post as a 6-foot-11-inch lefty who can really pass -- would have been a great get, but on Thursday it was reported that Milwaukee had outbid the Knicks and offered Monroe a max deal. Oh well.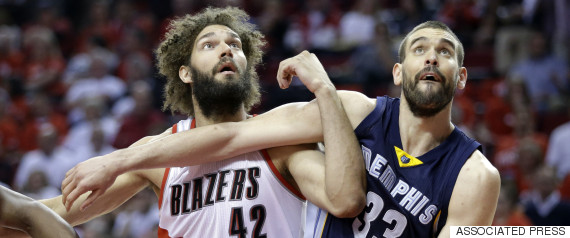 With Monroe off the table, the next best option realistically is Portland's 27-year-old center Robin Lopez, an unrestricted free agent who excels at doing the little things that help a team win. A legit 7-footer, Lopez would be a natural fit for a Knicks team that doesn't have a center on its active roster (Porzingis is a 4 man) and that recently ranked fourth worst in the league in opponent field goal percentage. Lopez can block shots, and he's an excellent help defender and a capable finisher around the rim. Moreover, he's consistently been one of the best big man free-throw shooters in the NBA over his seven-year career. In the past three seasons, the former Stanford star has converted 78, 82 and 77 percent from the stripe.
Guard Play -- Like, Winning Guard Play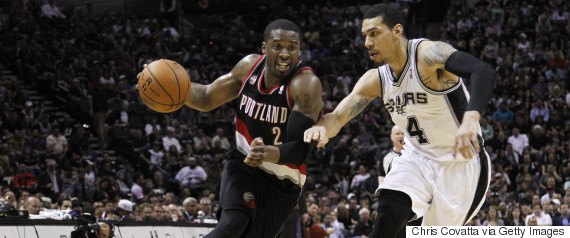 Having dealt the wildly inconsistent trio of J.R. Smith, Iman Shumpert and, most recently, Tim Hardaway Jr., Jackson was desperate for a shooting guard or a small forward who could play both ways and who would be comfortable playing off the ball. He made the mistake of signing Arron Afflalo, a middling 2-guard with significant health concerns coming off one of the worst seasons of his nine-year career.
The three guys who should have been top priorities? Wesley Matthews, Danny Green and DeMarre Carroll, who would have allowed Melo to shift over to the four slot. The problem is that Green is set to re-sign with San Antonio and Carroll is headed to Toronto. Carroll, who would have been my top choice given his defensive range at 6-foot-8, is coming off his best season as a pro. He converted nearly 40 percent of his 3s for a very good Atlanta team and can defend four positions.
Right now, Jackson needs winning basketball players who make winning plays. It sounds simple, because it is. Smith has never been such a player, and neither has Hardaway. They are gone for that reason. Anthony might not be that kind of player either, but he's an immovable object at this point and it's on Jackson to figure out how to make it work. Matthews, Green and Carroll are similar to Monroe: They aren't stars, but they're winning, two-way players who don't need the ball to be effective. As a result, the Knicks should still focus their attention on the 28-year-old Matthews because of his slashing, shutdown defensive ability at 6-foot-5 and his stellar 3-point shooting. The former undrafted Marquette star shot 39 percent from deep last season for Portland. Moreover, he has made at least 150 3-point field goals in four of the past five seasons.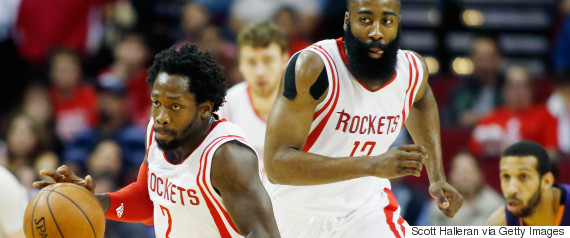 If we go back and look at the history of Jackson's Bulls and Lakers, the point guard was usually a mixture of equal parts toughness, defense and spot-up shooting. Houston's Patrick Beverley can be that guy in New York. A fierce, pestering defensive ace, the 26-year-old former Arkansas star seems tailor-made for the triangle. Before his season ended prematurely with a wrist injury, Beverley averaged over 10 points, 4 rebounds and 3 assists for a Rockets playoff team. As I noted during the postseason, Houston runs a very different offense from New York, but one similarity is that Houston's entire scheme is built upon one dominant scorer in James Harden.
Beverley's other asset is his 3-point shooting. He is a career 36 percent shooter from distance, and though he's a bit prone to turnover, the triangle would reduce some of the need for slashing. As with Green and Carroll, the Knicks would probably have to overpay for Beverley. However, with the salary cap projected to take a massive leap in the 2016-17 season, there are much worse ways for Jackson to spend his team's money.
Calling all HuffPost superfans!
Sign up for membership to become a founding member and help shape HuffPost's next chapter