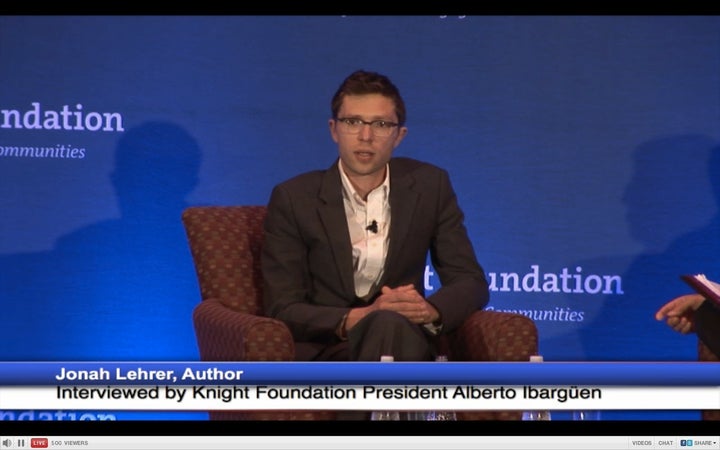 The foundation that paid $20,000 to Jonah Lehrer for a speech on his serial plagiarism apologized for doing so on Wednesday night.
Lehrer made his first extended remarks about the fabrications that led to his downfall at a Knight Foundation seminar on Tuesday. The speech was met with a chilly reception that turned even chillier when it emerged that Knight had given him tens of thousands of dollars for a speech about his journalistic malfeasance.
Knight Foundation president Alberto Ibargüen initially defended the payment in interviews with HuffPost's Michael Calderone and others, saying that Lehrer had received a standard fee.
On Wednesday night, though, Knight posted an apology on its blog:
On Tuesday, the Knight Foundation paid Jonah Lehrer to speak at a community foundation conference. In retrospect, as a foundation that has long stood for quality journalism, paying a speaker's fee was inappropriate. Controversial speakers should have platforms, but Knight Foundation should not have put itself into a position tantamount to rewarding people who have violated the basic tenets of journalism. We regret our mistake.
REAL LIFE. REAL NEWS. REAL VOICES.
Help us tell more of the stories that matter from voices that too often remain unheard.