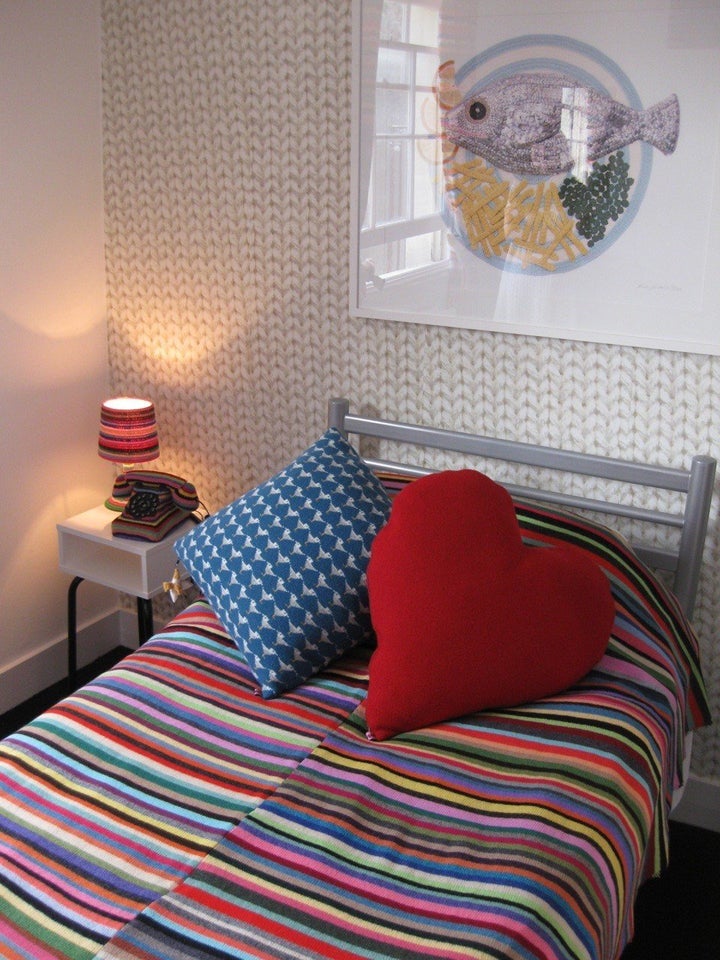 At the Hotel Pelirocco in the English seaside town of Brighton, guests can cozy up in an entirely knitted room.
Dubbed "Do Knit Disturb", the single room comes with a slew of knitted objects including a lamp, comforter, toothpaste and toothbrush, telephone cover and matching curtains, reports The Guardian.
Other woven creations found in the yarn filled room include a traditional English breakfast and a do not disturb sign.
Born out of the artist's philosophy that anything can be produced from yarn, earlier this year The New York Times reported on the global DIY movement of "yarn bombing" where statues, lampposts and trees are fitted with knitted or crocheted clothes, cozies and more.
Check out Kate Jenkins entirely knitted and crocheted hotel room below.