A man is recovering in northern India after doctors reportedly removed 40 folding knives from his stomach.
Doctors took a CT scan, and what they found shocked them.
"In my 20 years of practice, I have never seen anything like it," Dr. Jatinder Malhotra, who led the surgery, told CNN. "He had a wild urge to consume metal. Even for us, the experienced surgeons, it was frightening."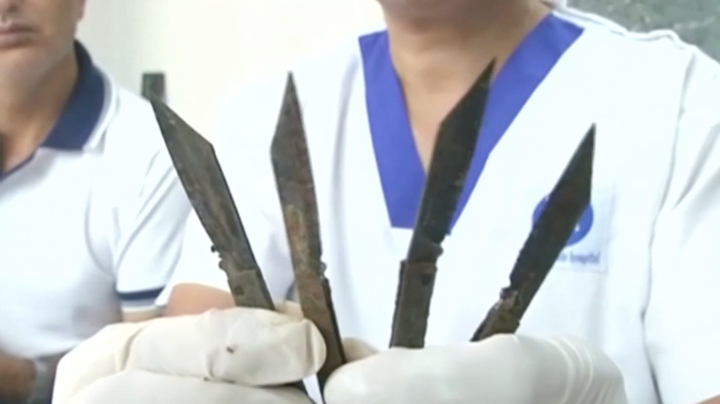 "I don't know why I used to swallow knives," he told CNN. "I just enjoyed its taste and I was addicted."
Doctors spent about two days carefully planning the operation, so as not to harm the patient. Once they were finished, they displayed a tabletop full of blades. Some were open, and others were closed. Some were even rusted and broken, Malhotra said.
The man has since vowed not to continue his secret sideshow meal.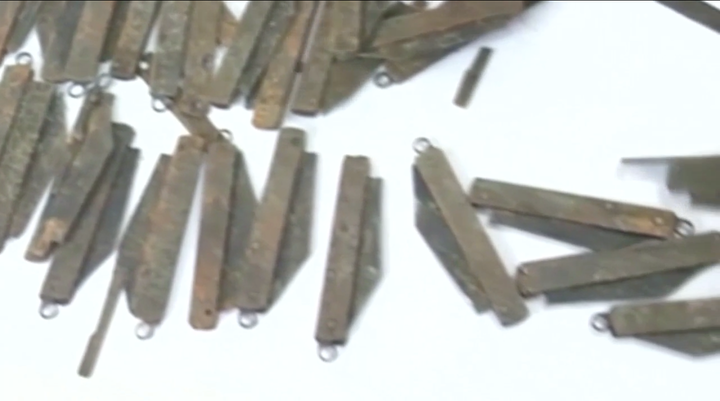 Once he is healed, he will receive psychiatric care as well.
Such people have been featured in TLC's popular show "My Strange Addiction." The series has included people eating glass, household cleaners and toilet paper.
Popular in the Community